Back to news
What type of windows are in style in 2022? And 3 fashionable window colours to create your dream home
31 May 2022 |Trends & Inspiration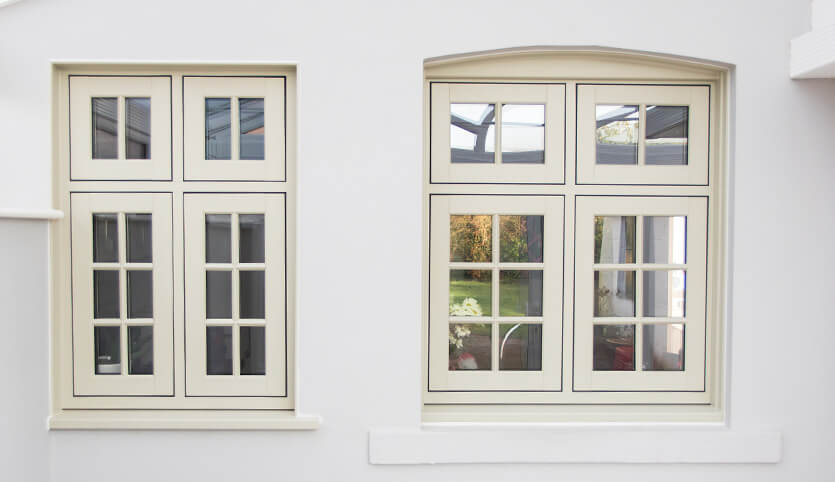 With more than half of UK homeowners claiming their property is a 'work in progress', if you're struggling with perfecting your property or a half-finished home improvement project it can seem like an endless and thankless task.
Modern window replacements (like ours!) are particularly popular in tired Kent homes, refreshing exterior and interior stylings with ease and potentially adding up to 10% to the resale price. So, if your dream home makeover involves new window frames, by the end of this blog you will have a better understanding of the most fashionable window styles and colours of the moment to kickstart your own home refurbishment plans.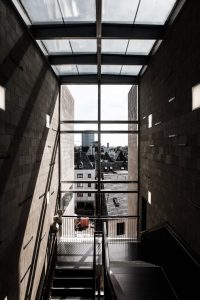 What windows are on-trend?
Illuminating floor-to-ceiling windows
Bespoke floor-to-ceiling window arrangements have been a popular element within commercial buildings for decades and are now utilised in a variety of residential settings too. Often featuring minimalist aluminium window frames for an ultramodern and sleek finish, full-length windows create an unforgettable architectural flourish that welcomes the maximum light inside.
Fashionable products to investigate further:
Sleek sliding patio doors are also worth considering as an alternative to full-length windows, perfect for enhancing panoramic views and outside areas with limited space.
Windows with equal sightlines
Windows with equal sightlines (that appear the same width) are a popular addition in both traditional and contemporary homes across Maidstone and Kent. Elegantly designed to fit smoothly into the window frame with no protrusions, sleek flush sash windows blend the timeless aesthetic benefits of authentic timber windows with high performance, low maintenance modern window materials. With the choice of classic mechanical or welded timber look joints and an assortment of fine painted and woodgrain finishes, your secret's safe with us!
Popular products to investigate further: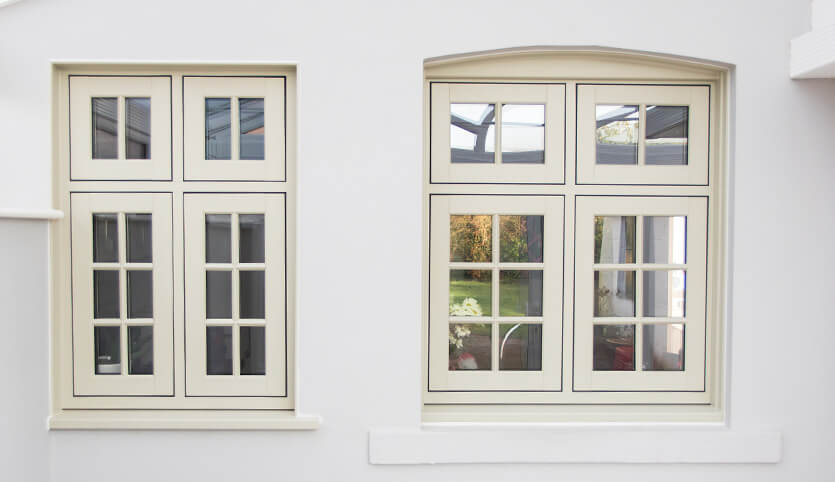 Window frame colours – What colour windows are in fashion?
Refreshing, clean, and subtle, we're fairly certain white windows will never go out of fashion. But if you're looking for something a bit more unique, new coloured window frames can transform your home from 'eek' to chic in just a few simple steps! So, without further ado, here are three fashionable window colours sure to reinvigorate your home.
1. Versatile grey windows
Grey has become the new black when it comes to window colour. Stabilising, neutral, and minimalist, deeper hues of grey, like Anthracite Grey and Slate Grey, are often favoured in modern households, whereas pastel greys, like Agate Grey and Light Grey, tend to suit more classically styled homes.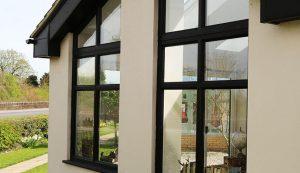 2. Timeless black windows
Strong, chic, and sophisticated, black window frames create a striking contrast against light-coloured walls. Sleek and slender, black aluminium window frames are particularly popular for creating Art Deco inspired steel look window arrangements.
3. Soothing green windows
Natural, calming, and peaceful, green window frames are often chosen to enhance traditional property styles, as well as adding an appealing nod to the past in more modern settings. If you like the sound of green window frames, Chartwell Green, Sage Green, and Pastel Green are popular shades worth considering.
Available in over 150+ RAL colours and a number of authentic woodgrain effects, modern powder-coated aluminium window frames provide a long-lasting finish too.
Quality window replacements near me in Maidstone & Kent
Renowned for our value-adding window installation solutions in Maidstone and Kent, get a price, visit your nearest Fineline Showroom, or contact us to discuss your design options further.