Back to news
Our RAL colour chart for windows, doors and conservatories
2 June 2020 |Advice & Guidance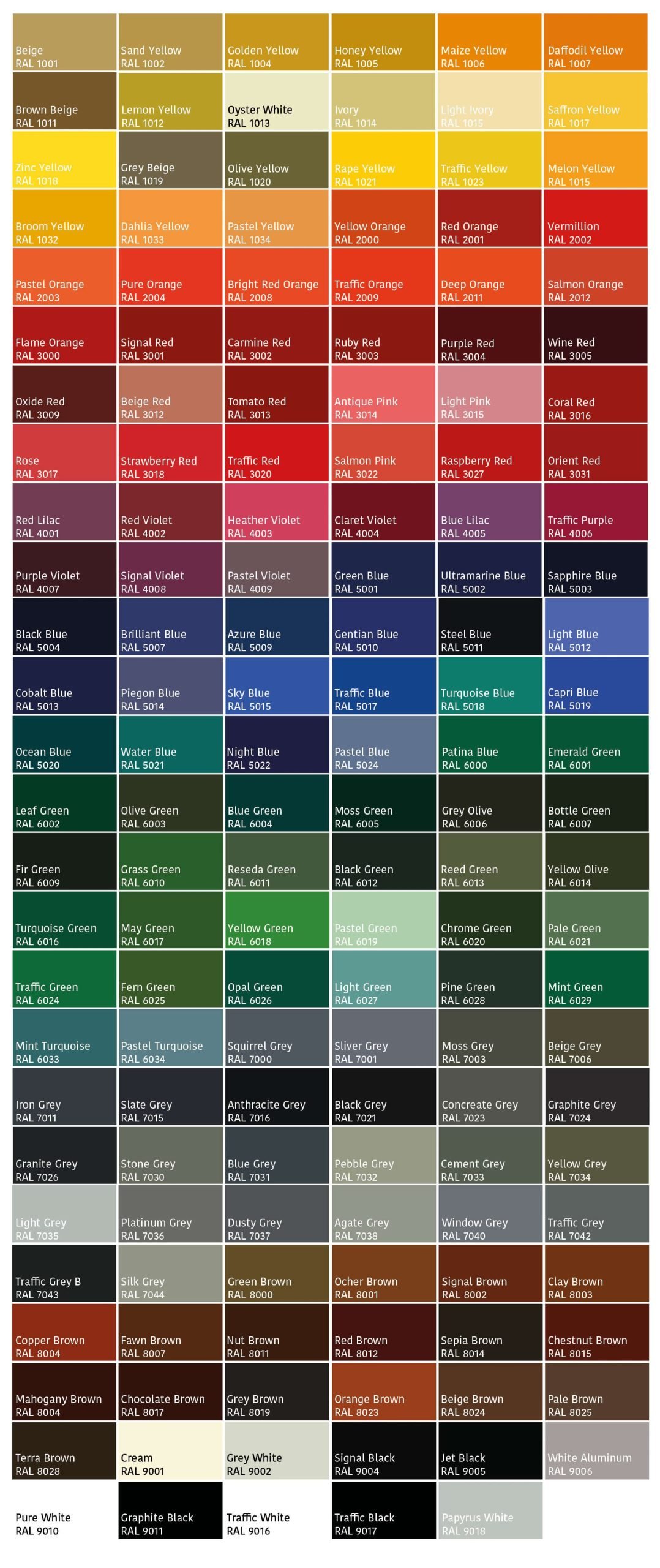 At Fineline, we design and install new windows, doors and conservatories in a variety of colours and finishes. The colours available will be dependent on the specific style and material that you decide on, but you could have up to 150+ RAL colours available to choose between. Have a look at our RAL colour chart to compare the different swatches. We've also answered some of the frequently asked questions we hear about double glazing colour options.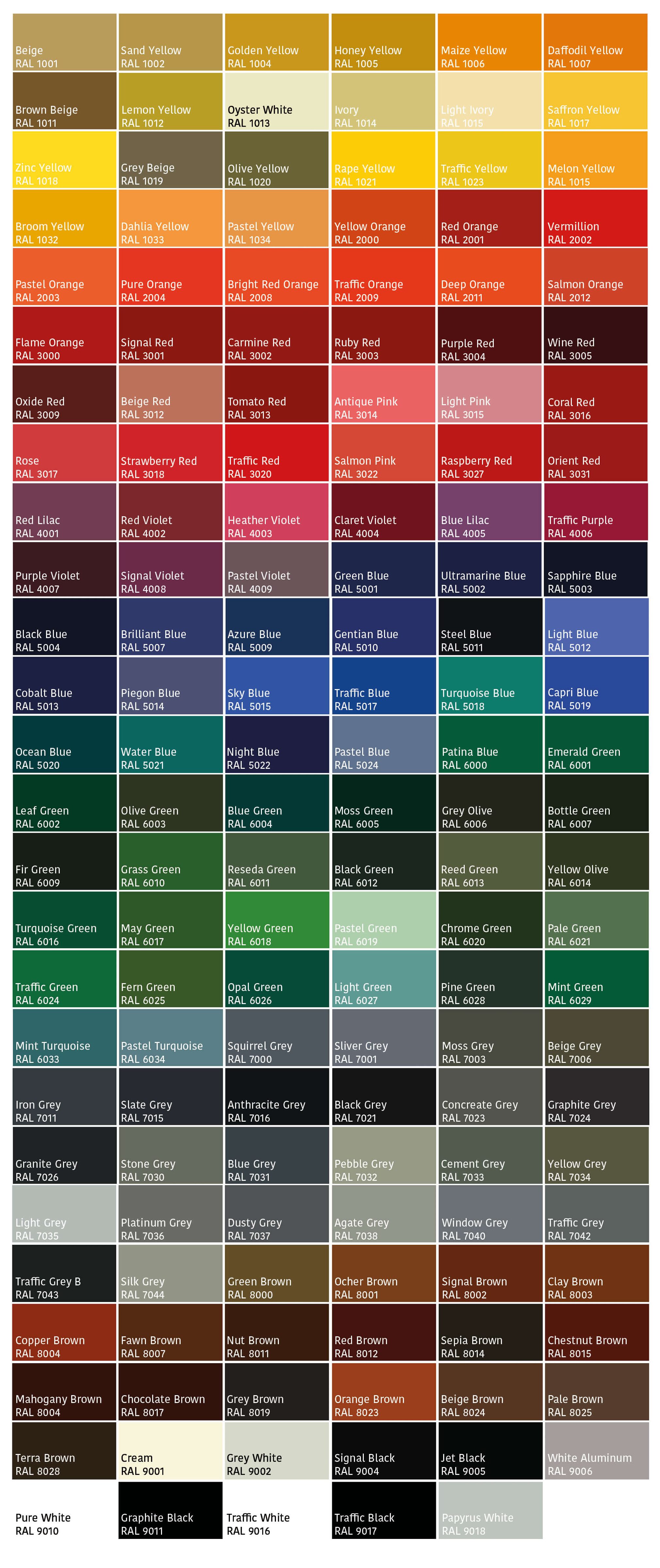 What is the RAL colour chart?
The RAL colour system includes over 150+ colours that vary from darker shades like navy, emerald green and burgundy, to lighter palettes like cream and pastel green and blues. With such a plethora of selections, we can accommodate even the most niche tastes. Take a visit to our showroom to see the swatches, or have a look at the colour chart above to compare the choices.
What are RAL colour codes?
Each colour has a unique RAL code. The beginning number tells us the generic range, and the full code is the specific shade. For example, RAL 2 refers to the orange palette, and the full code RAL 2013 is 'pearl orange'.
How long does the colour last?
This depends on the material that you opt for, but all our uPVC, aluminium, timber and composite materials average lifespans of at least 25 to 35 years without needing any maintenance to enhance the colour. We finish all our products in a high-quality anti-fade coating. It protects the coloured frames from the sun's rays and outdoor elements to stop it from declining over the years.
What is a dual colour design?
Dual colour styling is the ideal solution looking for those looking for the versatility of having a different colour on the outside and inside of your home. Whether it be a grey exterior and white interior, or a red outer frame and cream inner frame, we can combine any of our 150+ RAL colours and wood effects, ensuring the perfect design for any personal tastes.
What are the most popular colours?
We've accrued a list of the most frequently chosen colours over our 50 years of industry experience. Favourites over the years are white and cream due to their ability to complement any style of home. Other popular colours include Chartwell green, duckegg blue and timeless timber effects. Recently, we've noticed that grey and black have also become much trendier.
Which colours should I choose for my older style home?
If you're looking to revamp a traditional style home, take a look at the tamed swatches of your favourite colours, as they'll inject some colour without taking away from the heritage appearance. Wood effect finishes will also effortlessly suit older homes with their everlasting style.
Which colours should I choose for my modern home?
For homeowners who reside in newer properties, consider monochromatic colours like grey, black and white. They have significantly increased in popularity and are commonly found on new builds across the UK these days thanks to their contemporary touch.
What are the colour choices if I live in a conservation area?
Although period properties and conservation areas have the most restricted building regulations, homeowners can still benefit from installing new windows, doors and conservatories in their favourite colours. Take a look at the subdued shades that will allow you to add some colour to your home without disrupting its heritage appearance. Additionally, any of our wood effect finishes are commonly chosen by homeowners of such homes. On the other hand, we can use our Kolorbound matching system, to exactly replicate any existing features of your home.
If you're unsure about the colour options available to you, get in contact with one of our experts who can advise on your individual requirements.
Are you able to match my existing windows and doors?
Yes, we can use our extensive swatch chart to find the exact colour of your current windows and doors. This will ensure a seamless appearance on the outside and inside of your home. If they aren't one of the 150+ RAL colours, our advanced Kolorbond system means that we can combine colours together to attain your specific requests.
What are timber effect colours?
Not only do we offer 150+ RAL colours, we can also design your new home improvements in a variety of wood effects. They range from dark mahogany to rosewood and lighter Irish oak. Coloured frames can also be designed with woodgrain effects for the best of both worlds. They'll add colour to your home's windows or doors with the authentic class of timber.