Back to news
5 modern front door colours for 2022
23 March 2022 |Blog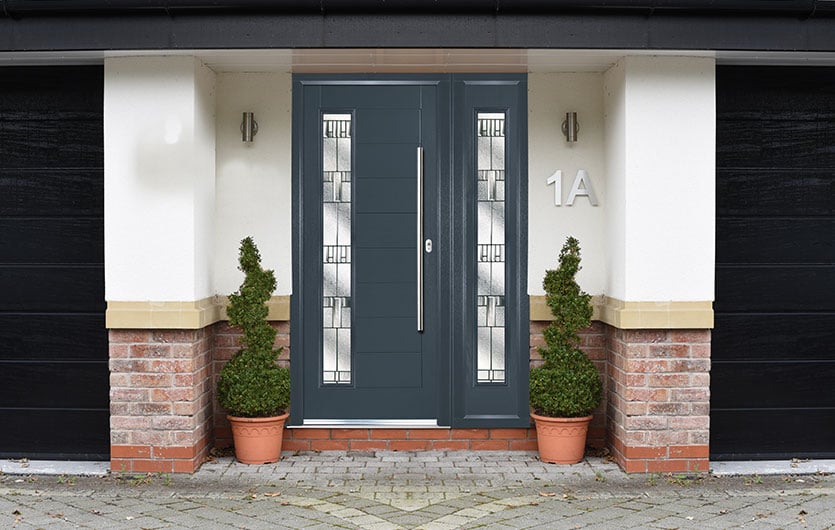 Your front door creates the first impression of your home, so why it is often considered an afterthought? It not only complements the appearance of your homes' exterior but also adds considerable value to your home. So, why not freshen your look in 2022? With a wide range of different styles to consider, these tips can help give your home an eye-catching, contemporary facelift.
Modern grey front doors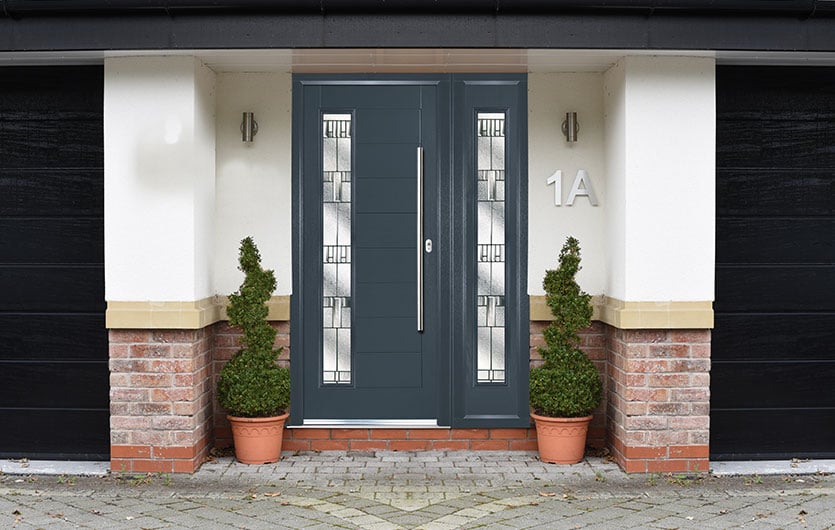 With grey becoming an increasingly fashionable door colour choice in recent times, it creates a striking focal point and adds a smart, stylish look no matter where it's installed. Minimising the maintenance and adding a sense of calm and charisma. Our grey front doors suit all eras of architecture, best paired with timber cladding, bricks or painted stone it will instantly give your home the real wow factor without overpowering unique architectural features.
Modern black front doors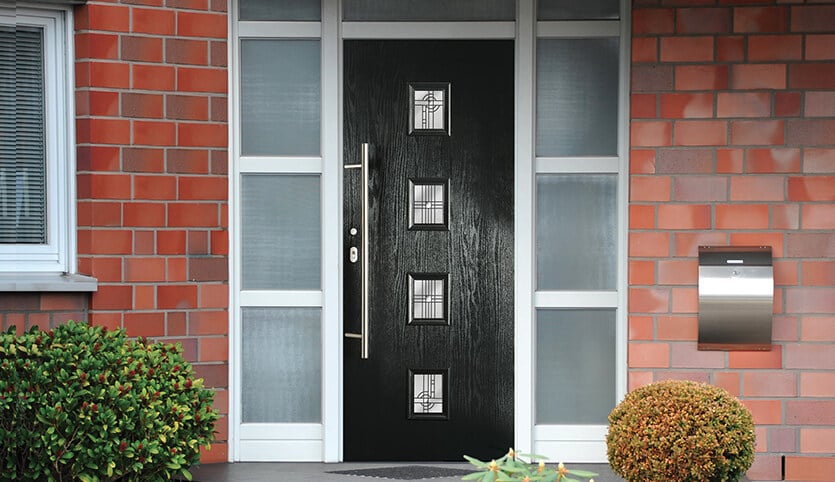 Black is a popular colour choice for all types of front doors, such as uPVC, aluminium and composite. It's formal, strong, powerful and creates a sophisticated ambience, perfect for welcoming your visitors inside! Black compliments multiple accent colours, such as white, grey and natural wood to give your home a touch of class.
Modern light blue front doors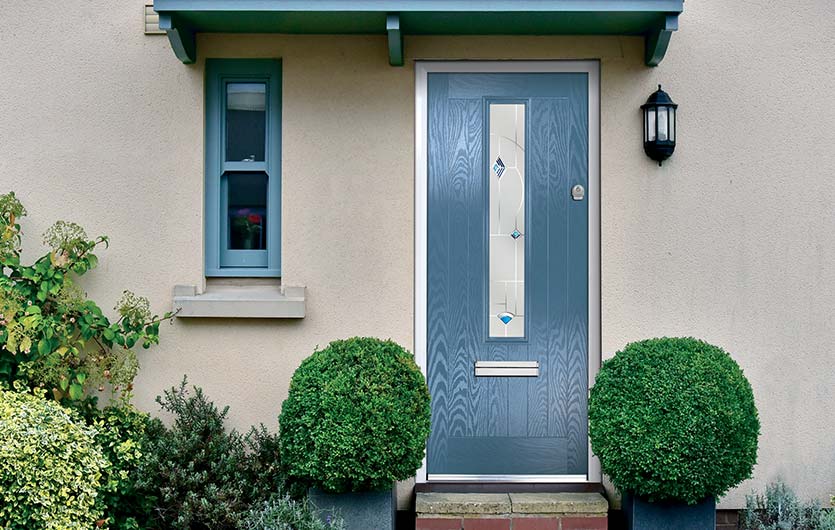 With 'Bright Skies' being named Dulux Colour of the year, light blue tones are fresh, airy and offer a ton of personality. Perfect for both contemporary and period properties in Maidstone and Kent, its tranquil, earthy qualities, pale or pastel tones will lighten up your home through every season – even on those overcast, rainy days.
Modern green front doors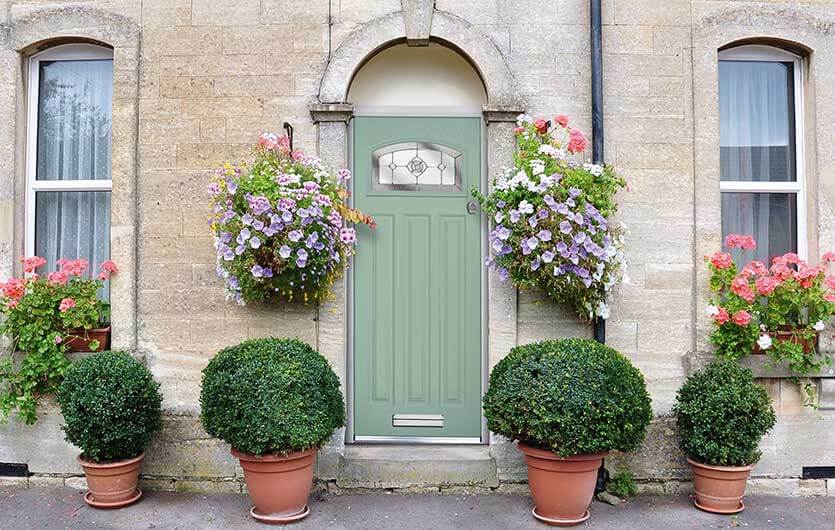 Did you know, the human eye sees more shades of green than any other colour in the spectrum? With research showing that individuals react quicker to hues of green, it is the ideal colour option to create an unforgettable focal point and make your house stand out to your visitors. As green and red are complementary colours on the colour wheel, a green front door pairs perfectly with red bricks as well as country cottages.
Modern red front doors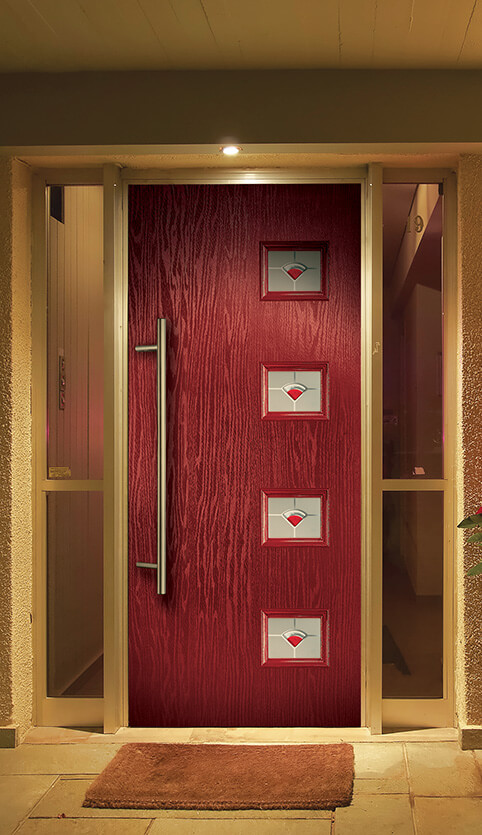 Red front doors will never go out of fashion and are becoming an increasingly popular choice in 2022, so making a bold statement couldn't be easier! Welcoming and bringing harmony, modern red front doors pair well with warm neutrals and yellow brick houses, typically on townhouses and terraced properties.
Modern front door colours to enhance your home in Kent and the surrounding area
Browse through our limitless RAL colour chart or visit your nearest Fineline Windows showroom to see how you can transform and add a contemporary touch of colour to your home in 2022. For expert advice or further information, give us a call on 01622 631613 or contact us online.