Back to news
6 most popular period front door colours in 2020
4 November 2020 |Advice & Guidance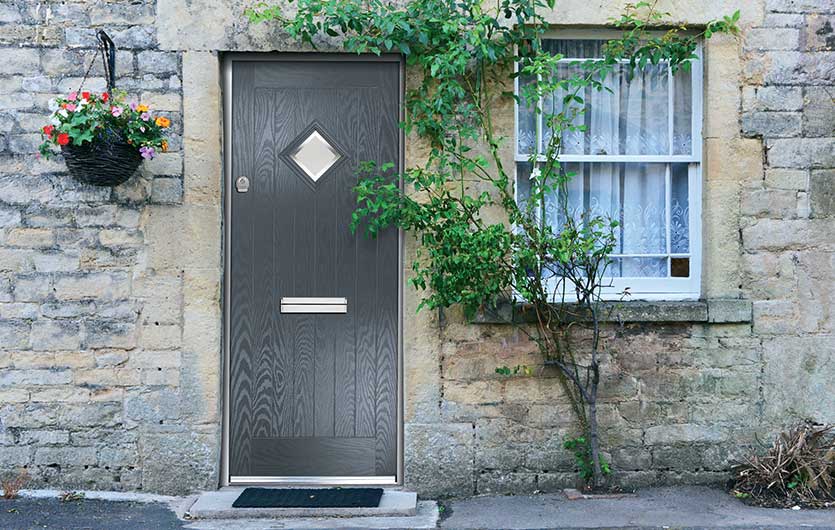 Experiencing a notable increase in high performance period property improvements, from symmetrical, multi-pane Georgian front doors to ornate Victorian front doors complete with beautiful stained glass detailing, we thought it a better time than any to offer some valuable inspiration for your own refurbishment project by exploring the most popular period front door colours of the year.
Elegant & sophisticated black period front doors
Smart, classic, and versatile, black remains one of the most popular front door colours. Complementing classic features such as original windows and brickwork, black doors never fail to add an air of elegance and sophistication no matter where they're installed.
Balancing grey period front doors
Neutral, stabilising, and timeless, grey front doors create a calming ambience that complements both period and contemporary styles alike. 1930s front doors look particularly striking in an array of grey hues, from indulgent Anthracite Grey (RAL 7016) through to harmonizing Agate Grey (RAL 7038).
Natural oak period front doors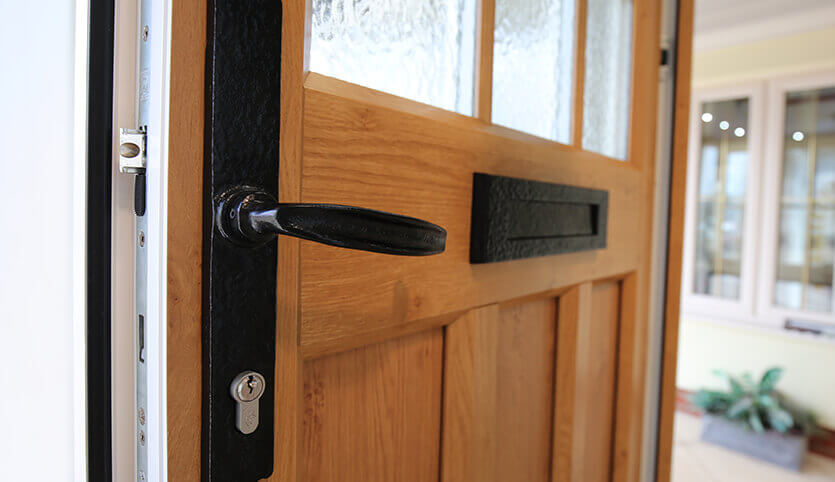 Conveying class, warmth, and strength, solid oak doors cover a wide range of architectural eras. From Georgian-inspired four to six-panel front doors to Victorian cottage front doors finished with exquisite stained glass detailing.
Serene green period front doors
Natural and peaceful, green front doors are particularly popular in period homes situated in some of Kent's most idyllic villages. Bold deep hues such as Moss Green (RAL 6005) and Olive Green (RAL 6003) suit Georgian and Regency era front doors, whilst lighter muted tones like Chartwell Green (originating from the Kent family home of Winston Churchill himself!), Sage Green and Pastel Green (RAL 6019) are ideal colours for period-inspired 1930s front door designs. It's also interesting to note that green is the second most appealing front door colour to sell your house.
Inviting blue period front doors
Known as the best front door colour to sell your property, period homes situated on the Kent coast can become more 'sellable' with a transforming blue front door. Soothing, inviting, and trustworthy, deep Azure Blue (RAL 5009) and Night Blue (RAL 5022) front doors are particularly popular at the moment, as well as gentler shades like Pastel Blue (RAL 5024) and Light Blue (RAL 5012).
Welcoming red front doors
Red front doors remain a firm favourite right across Britain. Vibrant, inviting, and traditional, a classically styled red front door really 'pops' against warm-toned neutral exteriors. Grasp the opportunity to create a Victorian-inspired red front door complete with ornate leaded glass and decorative brass furniture. Or why not embrace your homes Georgian roots with a superbly symmetrical solid red front door elegantly framed by a signature triangular pediment? From Vermillion (RAL 2002) to Coral Red (RAL 3016) and Strawberry Red (RAL 3018) to deep Oxide Red (RAL 3009), red front doors never fail to make a statement. 
Add a heritage touch to any property style in Dartford, Maidstone & Kent
Genuine wooden front doors are the first choice for period properties situated in conservation areas across Kent, and those that face other restrictions in order to retain the properties unique heritage appearance. But if you need more cost-effective traditional double glazed front doors, we also offer quality hybrid heritage doors, as well as the authentic uPVC Suffolk Door collection. Able to imitate that sought-after woodgrain texture, Suffolk Doors effortlessly replicate the attractive architectural designs found between the 1700s and 1900s – take your pick from 150 charming RAL colours and a variety of period styles and designs. Or maybe robust period composite front doors are more to your liking?…
Experience the beautiful quality for yourself at your nearest Fineline showroom, browse through our extensive online gallery of our most recent installations or get in touch with a Fineline expert to discuss your period front door options further.