Back to news
What is an energy efficient door?
11 November 2020 |Advice & Guidance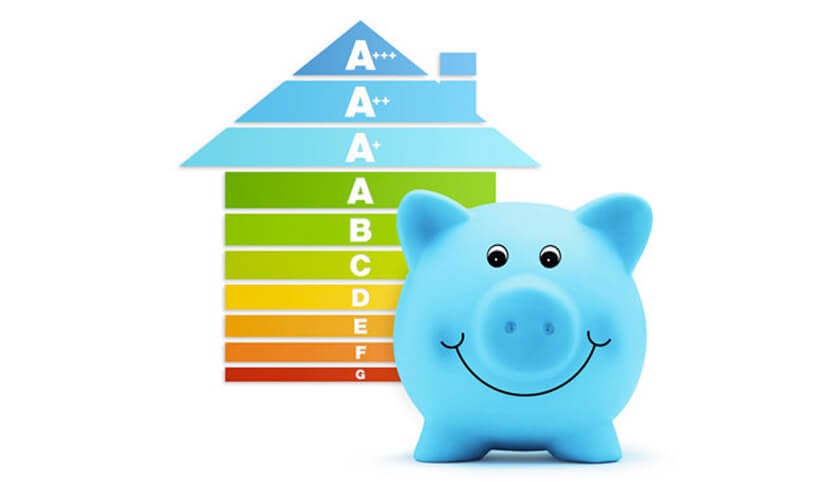 The combination of the recently launched Green Homes Grant Scheme and more homeowners rising to the 'Zero Carbon Britain' challenge is culminating in heightened energy awareness throughout Kent, the South East and right across Britain. With homes selling for up to 14% more with an A/B energy performance rating, as well as home improvements proving to be an effective stress-reliever in the midst of a pandemic, if you're weighing up the benefits of energy efficient door replacements, this quick guide has been written especially for you!
What is an energy efficient door?
Since October 2010, new doors require a U-value of 1.8W or a door Energy Rating band of E (or less) to comply with the latest Building Regulations. You'll be pleased to learn that all FineLine entrance doors adhere to or exceed the minimum door efficiency standards.
What is the most energy efficient door & are composite doors energy efficient?
When it comes down to it, ultra-efficient composite doors reign supreme when it comes to the most energy efficient door material on the market. However, it's crucial to remember that your type of property may narrow your choices, e.g. real wooden door replacements for listed buildings. This convenient entrance door efficiency comparison table should provide the answer: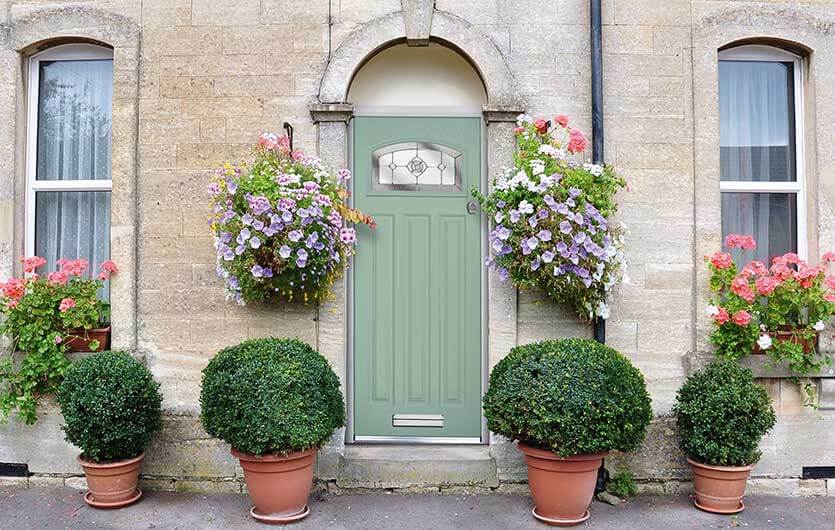 uPVC
Doors
Aluminium Doors
Composite Doors
Wooden Doors
Overall efficiency
Very good
Very good
Excellent
Excellent but declines over time
Structure
Multiple chambers
Thermally broken
Laminated layers of GRP, uPVC & timber
Treated hardwood
Energy rating
A+
A+
A++
A
Glazing options
Double/triple
Double/triple
Double/triple
Double/triple
Sustainability
Good
Excellent
Very good
Excellent
Life expectancy
20 – 30 years
30 – 45 years
30 years
50 – 60 years
Restricted by budget? Then a thermally-sound uPVC entrance door will also work hard to keep as much warmth in as possible. Take a look at our charming 'timber-look' Suffolk Door Collection for authentic 'period-style' entrance doors that refuse to compromise on modern thermal efficiency.
What is a good U value for doors?
U-values measure how easily heat can pass through a material; the lower the U-value, the more efficient the door. As new doors require a U-value of 1.8W or lower to comply, it's wise to choose a door replacement that has a U-value of 1.4W or lower to keep your home warm and draught free all year round.
Energy efficient entrance doors tailored to Dartford, Maidstone, Kent & South East homes
Staying at home more than ever before, it makes sense to upgrade your front, back and patio doors sooner rather than later. Make considerable savings via lower energy bills and make your home more appealing to property buyers, with high performance home improvements from FineLine Windows. Get a quote or contact us to discuss your options further.