Back to news
How can I make an old house more energy efficient?
9 November 2020 |Advice & Guidance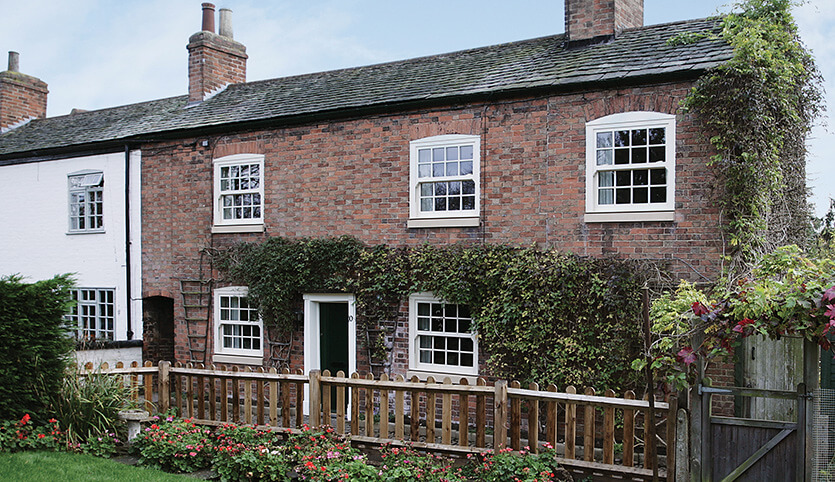 Since the launch of the long-awaited Green Homes Grant back in September, enquiries on how to make older homes in Kent more energy efficient have notably increased at FineLine. With around 1 in every 6 homes built in the Victorian era, it's hardly surprising really! Synonymous with charming features such as beautifully high ceilings and gorgeous fireplaces, major draughts and cold spots often interrupt the quiet enjoyment expected from an older home.
From gorgeous Georgian townhouses in Chislehurst to magnificent Victorian Villa's in Dartford, if you can never get your old house completely warm, then this is the blog for you!
5 ways to make an old house more energy efficient
Draught-proof doors and windows
Did you know inefficient doors and windows are responsible for up to 40% of wasted energy in the home? Often consuming more power than newer buildings, the combination of a lack of wall insulation and inefficient single glazing is amplified further by draughty old windows and doors. Taking care to maintain the properties unique character and distinct period features, quality 'like-for-like' window and door replacements will heighten energy efficiency whilst increasing kerb appeal and adding notable valuable. Whether it's replacing refined wooden entrance doors or rejuvenating elegant Victorian sliding sash windows, FineLine Windows are your trusted local experts.
Authentic timber effect front doors tailored to period properties
If you're searching for an authentic 'period-style' front door that refuses to compromise on modern-day efficiency, our striking Suffolk Door Collection offers this and much more. Delivering beautiful aesthetics tailored to period properties from the 1700s – 1900s, choose from 5 sensational styles:
The Georgian (design influences by properties built 1720 – 1820)
The Victorian (1830 – 1901)
The Edwardian (1901 – 1918)
The Art Deco (1925 – 1939)
The 1930's
Choose from an array of elaborate coloured designs, ornate glass effects, stylised astragal bar detailing and matching period door furniture. The Suffolk Door Collection from FineLine really does tick all the boxes when it comes to improving thermal efficiency whilst retaining your homes special architectural features.
Update light fittings & bulbs
It may sound simple but updating your light fittings and replacing outdated light bulbs for modern LEDs will instantly make a difference to your home's energy consumption. If you're looking to make notable energy savings, then it may be time to start considering a smart lighting system.
Secondary glazing
Secondary glazing is a popular upgrade in listed buildings and heritage homes where original timber windows remain intact. Eliminating the need for planning consent, the additional heat-retaining pane of glass is fitted to the inside of the window, so it never deters from the properties unique character. Impressively reducing heat loss by up to 70%, FineLine Windows can add efficient secondary glazing to virtually any shape or style of window with ease.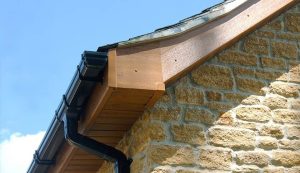 Upgrade your roofline
Did you know that a quarter of household heat is lost just through the roof? Other than loft, attic and flat roof insulation, your roofline provides your home with essential protection and insulation too. Often the most vulnerable part of your home, the effects of an inefficient roofline will be felt throughout the property. From rotten timber fascias and bargeboards to cracked mortar on the gable ends, and evidence of pests to general poor condition, if any of these apply it's time to start looking into replacing your roofline.
Assess your heating system
Did you know you could save up to £305 per year by replacing an old boiler with an efficient condensing model? Bleeding or flushing out inefficient radiators can also notably improve the energy performance of your home, without the additional expense. Investigate your heating system further with the help of these handy home heating system advice guides from Which?
High performance home improvements in Dartford, Maidstone & Kent
Whether you've recently moved into an old home that requires a bit of TLC to transform it into your 'forever home' or you need expert advice on planning permissions for an older property, get a quote, call us on 01622 631613 or contact us online to discuss your requirements further with a team who truly care.