Back to news
Are aluminium doors expensive for my Maidstone or Dartford home?
11 October 2023 |News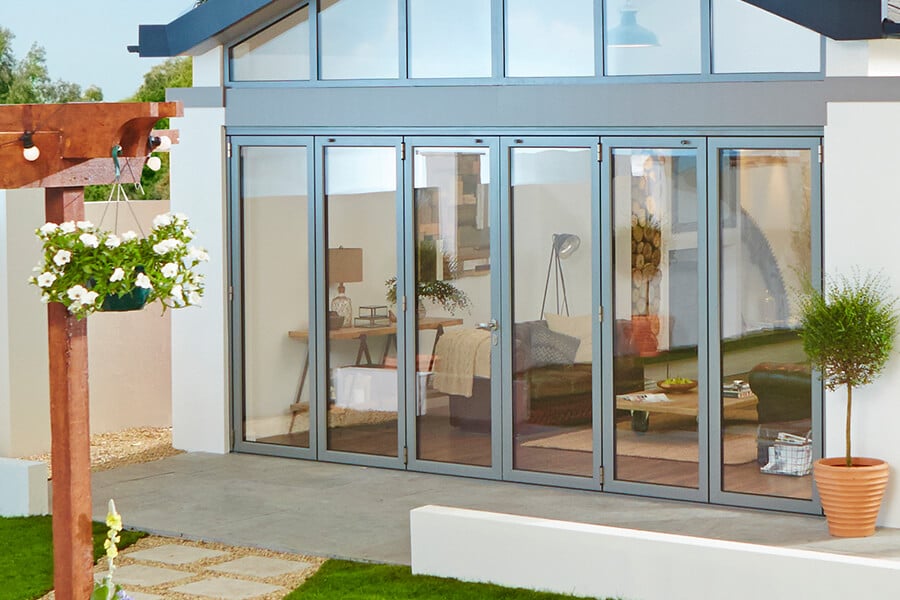 Programmes such as Grand Designs have had a huge impact on aluminium home improvements and it's easy to see why.  The sleek and modern appearance of aluminium provides a striking aesthetic look which can bring a property to life. Aluminium doors for the front of a property are popular as they can significantly impact a home's appeal. After all, while your entrance door needs to provide security and energy efficiency, it also needs to enhance your home's aesthetics.
Of course, the cost of aluminium as a material is high, meaning getting the aluminium entrance door you want can be tricky. Fortunately, there's a solution that marries affordability with style, so read on to find out how you can get a front door that captures the allure of aluminium without having to break the bank.
Composite front doors that mimic aluminium
Meridian doors are some of the finest composite doors on the market and what makes them stand out is their Avant Garde collection of high-performance composite doors that have been designed to mimic the authentic look of aluminium. It means you get all the benefits of composite front doors while having the exact aluminium look you want – no one will be able to tell the difference, making it the ideal choice.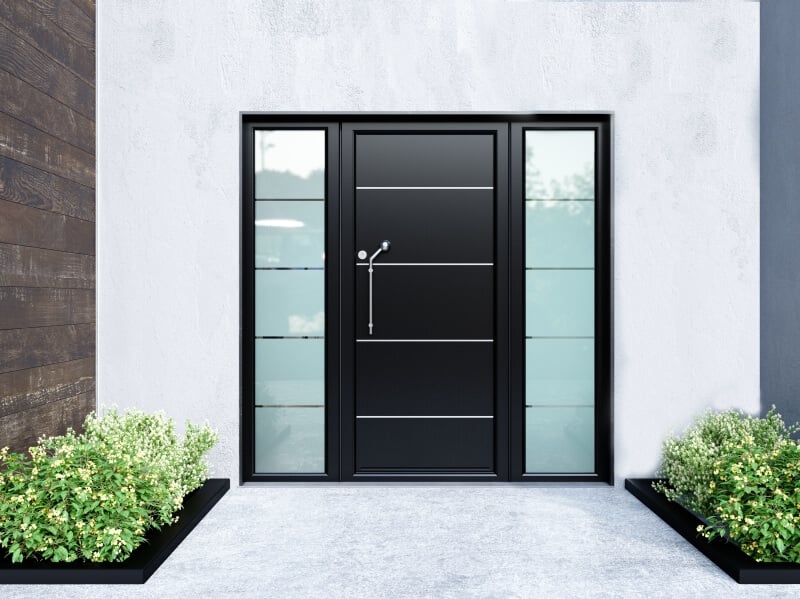 Why choose a Meridian door for your Maidstone and Dartford home?
Composite front doors that resemble aluminium provide a cost-effective way to achieve the modern and sleek look that you desire. They offer the same minimalistic, high-end aesthetic that aluminium doors are known for, featuring clean lines and a contemporary finish.
Stunning aesthetics
The Avant Garde collection offers the same minimalistic, high-end aesthetic that aluminium doors are known for, featuring clean lines and a contemporary finish in five unique designs, including Barcelona, Milan, Madrid, Matisse and Gauguin for true modern style. They can be finished in an array of colours, including the likes of white, cream, silver grey, anthracite grey, agate grey, red, blue, Chartwell green, burgundy and bog oak, as well as eye-catching foil colour options.
High security
You want your front door to be secure to give you peace of mind and the collection features multi-point locking systems, while the super-thick structure and robust core and door frame will keep your home protected from forced entry. The collection has been rigorously security tested to meet strict industry standards to ensure your home remains safe and secure.
Energy efficient
With higher heating bills, lowering your energy costs where you can is vital. Composite front doors offer excellent insulation properties and Meridian doors are A-rated for energy efficiency. The densely designed composite panels eliminate cold spots while the solid core will stop the warmth from being lost through the numerous layers. The double rebated door also uses two seals for superior air tightness and excellent draught-proofing, keeping your home comfortable all year round.
Low maintenance
One of the most significant advantages of composite front doors is their low maintenance requirements. uPVC is a durable material that is highly resistant to weathering, rot, and rust. A simple wipe-down with soapy water is usually all that's needed to keep them looking like new.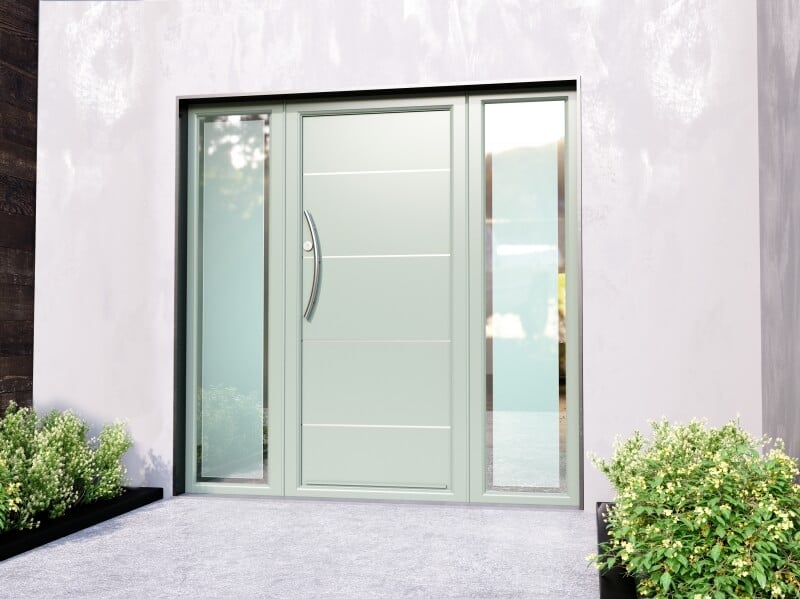 Decades worth of aluminium door experience in Maidstone and Dartford
With more than half a century of unwavering commitment to enhancing homes in Maidstone and Dartford, we proudly stand as one of Kent's leading experts in home improvement installations. We also extend a comprehensive 10-year warranty on all Avant Garde doors in our Meridian Collection.
See our aluminium doors in Maidstone and Dartford for yourself
Before making a decision on your aluminium door for the front of your Maidstone or Dartford home, it's imperative to gain firsthand insight. To help, we extend a warm invitation for you to visit our cutting-edge showrooms in Maidstone or Dartford to see our Avant Garde doors in our Meridian Collection and discuss your options with our knowledgeable team to get the new front door that is the perfect fit for you and your home.