Back to news
7 ways to add value to your home
24 February 2022 |Advice & Guidance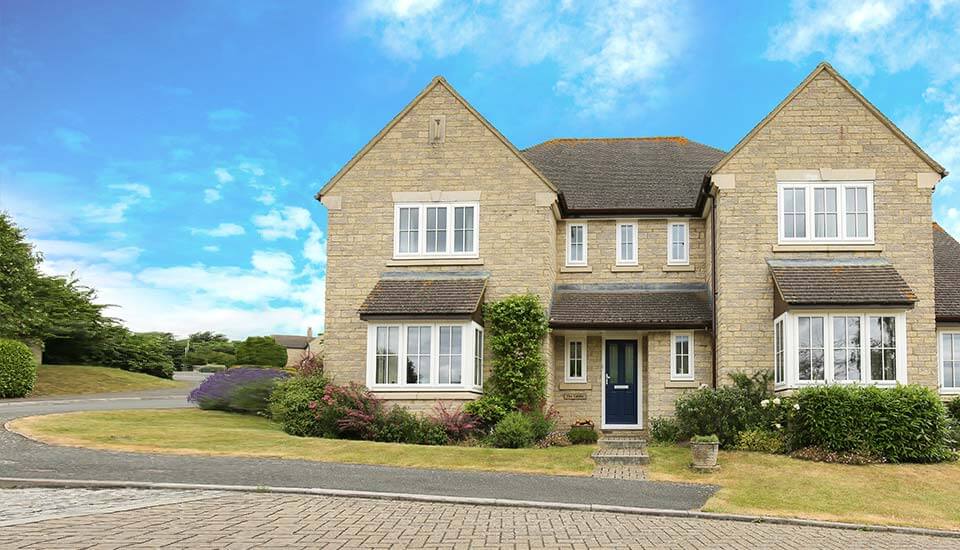 There are lots of ways to add value to your home. According to The Homebuyers Wishlist 2021, the top 10 essential factors homebuyers are looking for when purchasing a new home are:
Garden and/or outdoor space: 92%
Square footage of the property: 89%
Broadband and mobile connectivity: 88%
The quality and finish of the property: 85%
Proximity of public spaces and parks: 84%
How built-up the local area is: 79%
Garage or off-street parking: 77%
Potential for extensions and conversions: 76%
Where it was a detached, semi-detached, or terraced property: 75%
Local shops, cafes, bars, and restaurants: 75%
Over half of these features can be enhanced to make your home more appealing with much less trouble than you'd think. So, if you're in the process of selling your home and need some inspiration for a handful of value-adding projects, you're in the right place!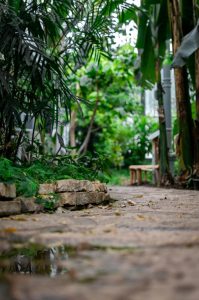 1. Give your garden a facelift
Post-pandemic, a tidy garden space has become one of the most sought-after property features by those wanting to climb the property ladder. According to a recent study by the AA, if your property includes a garden space it could lift its value by 5 %. Bear in mind the overall average asking price for a property in Kent is £413,220*, so appealing to the majority of house hunters out there by whipping your garden into shape could add a premium of up to £20,661!
*Correct at time of publishing
Buyers can be put off by over-complicated spaces, so there's no need to go overboard with improving your garden space – think 'less is more'. Privacy is crucial to everyone, so installing fencing, a wall or even large plants will deter prying eyes whilst capturing the attention of potential buyers.
Whether it's inside or outside, storage is another 'must-have' feature you need to think about. With many reasonably priced sheds on the market, it really doesn't take long to put one together. Or revamp a shabby shed with a splash of colour.
Don't forget the front garden!
First impressions truly count, so don't forget to attend to your front garden too. If you're particularly short on time, adding a touch of kerb appeal to your front garden, such as decluttering the space, adding some seasonal colour and giving tired garden gates a fresh lick of paint, is certain to catch the eye of eager house buyers.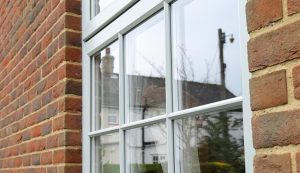 2. Upgrade window and door frames
As mentioned above, the quality and finish of the property comes in fourth place, just behind broadband and mobile connectivity. Updating draughty or unsightly windows and doors with new double glazing or advanced Comfort Glass could increase your property price up to 10%.
3. Attend to the roof
No one wants to get lumbered with a property that leaks at the first drop of rain. First impressions truly count, especially in the property industry, where any visible damage could be diminishing your asking price almost immediately. Dispel any worries surrounding your home's structural integrity by fixing damaged roofs and clearing any blocked gutters and drains.
4. Let there be light
It's a simple fact that light, airy and spacious properties are much more appealing than dark and dreary buildings. Quick and simple illuminating projects include
Cleaning the windows
Upgrading standard lighting with dazzling, energy-efficient light bulbs
Adding mirrors and/or shiny objects.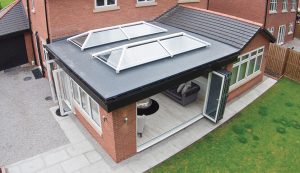 Skylights and sliding glass patio doors are ideal for letting the light in too.
5. Roll out the red carpet
If your carpet or flooring is particularly worn, it's very likely that this could reflect in the asking price. Make your home more appealing, and appear cleaner than most, by replacing it. Or if your budget won't stretch to this, you can dramatically enhance the look of your carpet, relatively inexpensively, with the help of a carpet cleaning kit.
6. Loft insulation
The prospect of cheaper energy bills is advantageous to everyone, whether they rent or own their home. With energy efficiency and sustainability in the back of many homebuyers' minds, coupled with the fact that raising an Energy Performance Rating (EPC) can heighten property price by 6% – 14%, insulating your loft is a good place to start, followed by a rejuvenating conservatory roof replacement.
7. Does planning permission increase land value?
The potential for extensions and conversions is an attractive prospect for future buyers that shouldn't be ignored either. Perfect for growing families looking to put their own stamp on their new home when it suits them, gaining planning approval has the power to increase its market price by up to 10%. With this in mind, here are some helpful articles on planning permission that may be of interest:
Do you need planning permission for flat roof extension?
How big can my house extension be without needing planning permission
Conservatory Planning Permission
Window & Door Planning Permission
Value-adding home improvements in Kent
We hope you've found this blog useful. If you'd like to discuss anything further with a local expert, visit your nearest FineLine show centre, call us on 01622 631 613, or contact us online.