Back to news
Do you need planning permission for flat roof extension?
7 October 2021 |Help and Tips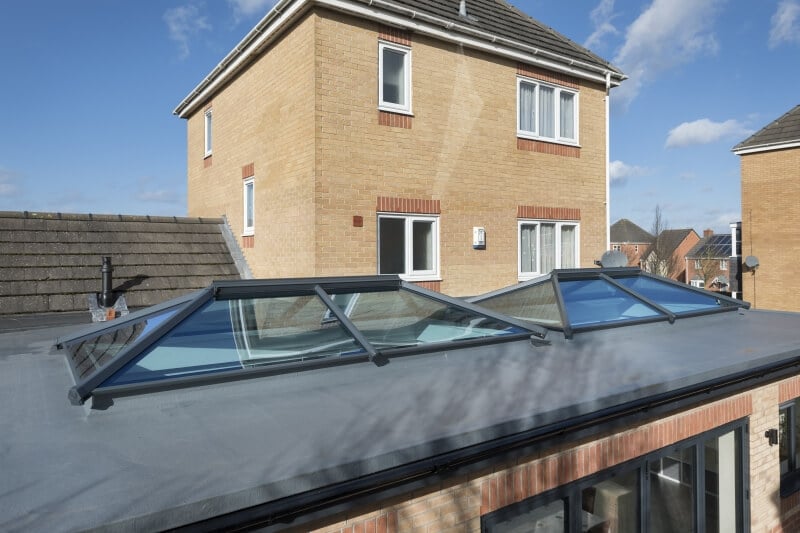 Easy to install and pleasing on the eye, modern flat roof extensions have become a popular addition in a variety of properties across Maidstone and Kent. The perfect alternative to a traditional extension, if you're contemplating a light and airy modern flat roof extension, it's likely planning permission has crossed your mind.
Do you need planning permission for a flat roof extension? Is a flat roof extension a good idea for your property style? Plus, more of your questions answered here.
Do you need planning permission for flat roof extension?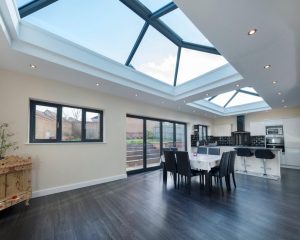 If you're planning a new flat roof extension for a house, as long as it isn't a listed building or in a conservation area, it doesn't exceed 3m/4m from the original exterior property wall, and its roof doesn't exceed 3m's in height, it's likely it won't require planning permission to go ahead.
A conservatory roof must not exceed 4m's in height, or be no higher than the existing roof, to stay within permitted development rules. The maximum height permitted for a flat roof is slightly reduced to 3m high, including parapets, to avoid the neighbour's side of the boundary being overshadowed.
If your project involves a flat, maisonette, or any other type of building other than a house, planning permission will always be required. However, larger glazed extensions are possible without the need for planning permission for detached homes located in England. Visit our designated planning permission page for full details on this and more.
Planning permission explained for windows & doors
Is a flat roof extension a good idea?
Contemporary flat roof extensions stand out from the crowd for a variety of reasons. Most notably:
Unique, modern designs made possible
The most cost-effective extension roofing option
Less chance of leaks
'Fast-fit' flat roof designs
Exceptional U-values as low as 0.14W/m2K
Impressive extra-large rooflights up to 23m²
Pitched lantern roof options for more traditionally styled homes
Spans up to 5.8m above slimline bi-fold doors or sliding doors are a viable possibility without the need for costly and unattractive extra support
Includes a pre-manufactured 'fall' system to ensure water drains away efficiently
Extended internal plastered soffit system available in small, medium or large
Modern overhang on the roof to shelter the doors
Level external flooring options to truly let the outside in
An array of stunning colour choices and finishes
Weather-resistant & can be used all year round
Do I need an architect for an extension?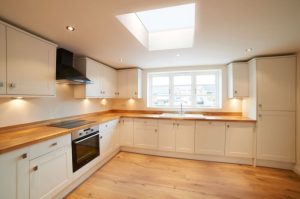 How long do flat roof extensions last?
Installing the UK's strongest and warmest flat roof extension product available to date, our flat roof extensions easily last between 25-35 years with little to no maintenance involved. Coupled with a comprehensive 10-year guarantee, with a FineLine installation you can look forward to decades of enjoyment with the least amount of hassle involved.
How much does a flat roof extension cost UK?
Each flat roof extension quote we carry out is specifically tailored to you, your home and your particular project requirements. So, our flat roof extension prices aren't just off the shelf, they're precisely made-to-measure for you and your family.
High performance flat roof extensions in Maidstone & Kent
With up to 40% off windows, doors, conservatories, and extensions available at FineLine this autumn, it's the ideal time of year to add more space and light with a modern flat roof extension. With regards to planning permission, we'll also arrange everything on your behalf, making the process as carefree as possible.
Visit your nearest FineLine showroom, browse through our installation gallery, give us a call on 01622 631613, or contact us online to learn more.