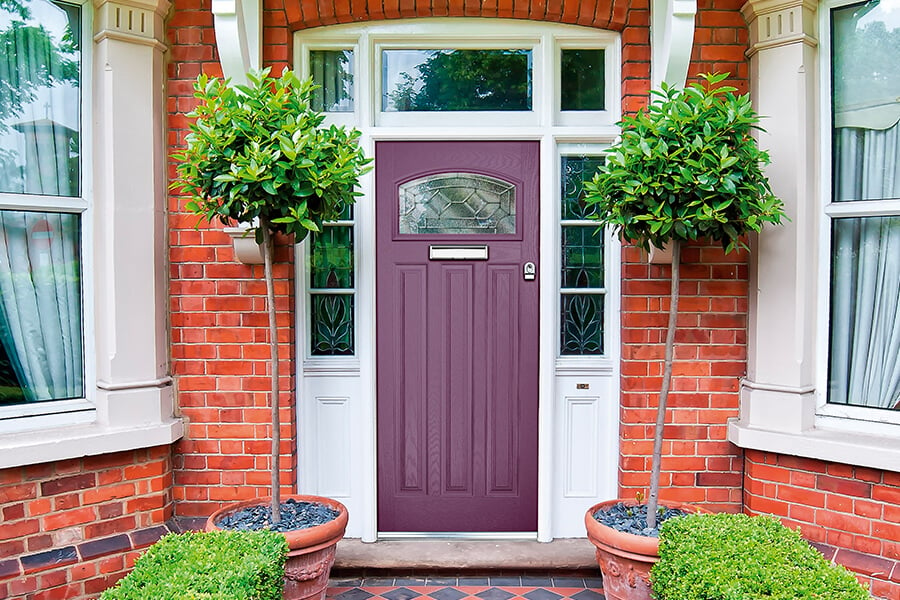 Making sure you have a front door that looks and performs fantastic is vital for several reasons. It is often the first thing people see of your home, so it must make the right impression, and it must be secure and thermally efficient.
While door styles and designs are, of course, important, so is the choice of material for your new front door. You will have to decide on either uPVC, timber, aluminium or composite (GRP), and, out of the four, composite is proving a popular choice amongst UK homeowners.
To help you decide on the best composite door for you, our helpful guide will allow you to make the right, informed choice.
What is a composite door?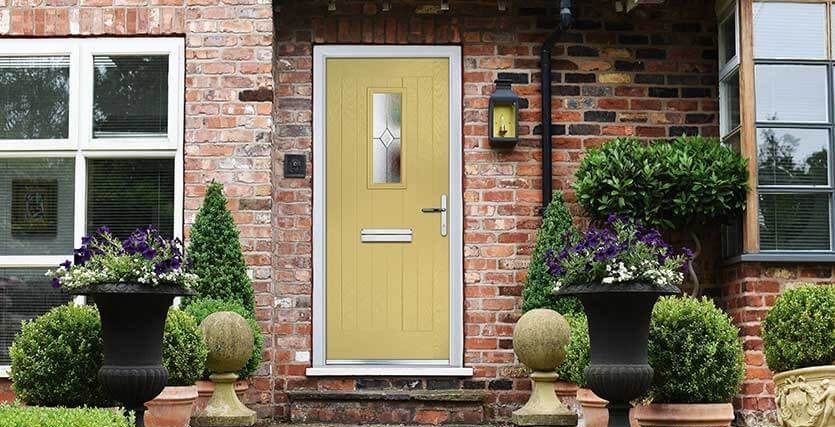 Composite doors are made from a solid core and a wide variety of materials, including wood, PVC, insulating foam and GRP (Glass Reinforced Plastic) and the beauty of them is that they suit any type of property.
Due to their modern performance, they are incredibly durable and energy efficient while providing a home with the right look. There are many types of composite doors available – but which is the best for you and your home?
GRP composite doors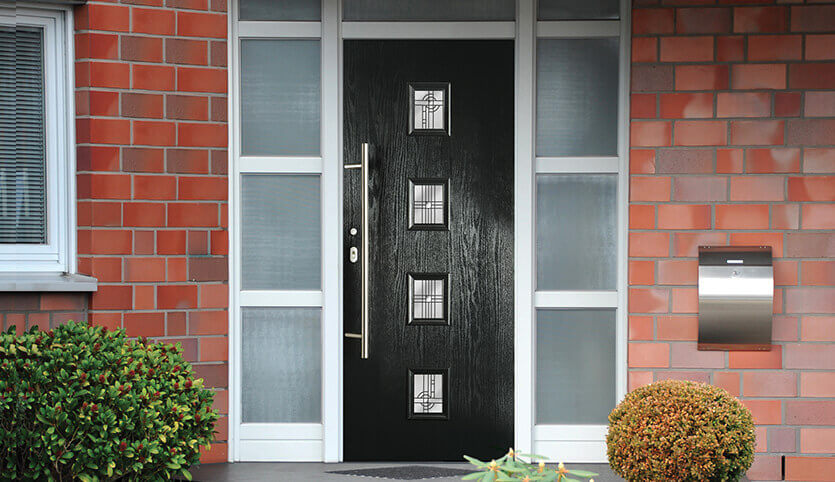 Combining the benefits of different materials, GRP composite doors are made from compression moulded Glass Reinforced Plastic (GRP) using polyester resins and fibreglass. Usually using a 44mm door slab, which is almost double the thickness of standard uPVC doors, it is filled with high density foam for increased energy efficiency and weather tightness.
The GRP skin is high-impact resistant to prevent fading, peeling, and warping, while lightweight GRP is often used to protect and strengthen the hulls of boats.
Despite the main door slab consisting of uPVC and other materials, GRP composite doors feature a moulded wood grain effect and a durable colour finish that perfectly resembles timber while requiring none of the maintenance associated with it.
Solid timber composite doors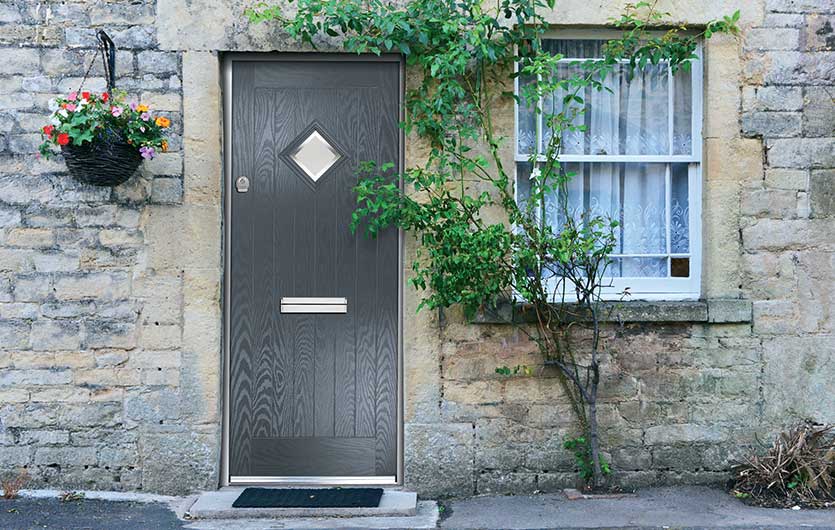 Solid timber composite doors are made from multiple layers of laminated timber and use a 48mm thick door slab that is enclosed with either uPVC, fibreglass or thermo-plastic Acrylonitrile Butadiene Styrene (ABS) skin. Their authentic timber appearance and strong durability make them an appealing alternative.
Which is the best composite door?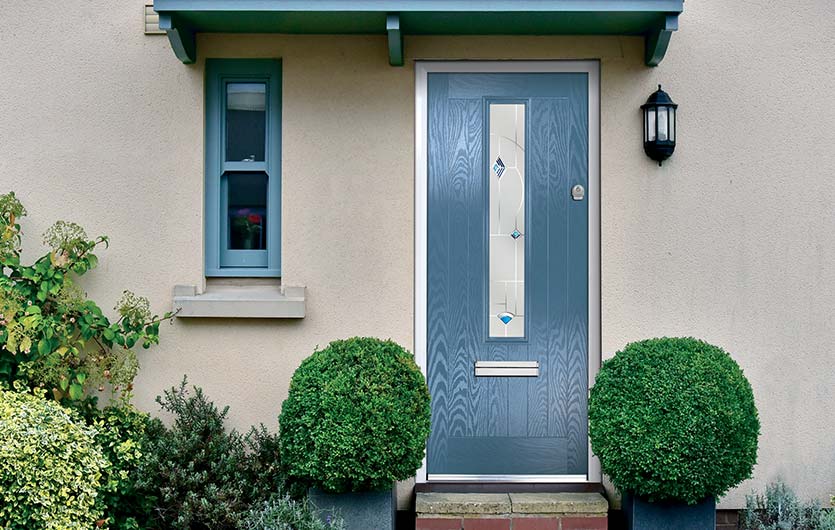 GRP composite doors tick all the boxes when it comes to the best composite door for your home, including performance, style and price.
They provide some of the very best heat retention in a door thanks to the GRP layers on top of a multi-layered internal core for outstanding energy efficiency, while also being ultra-secure and low maintenance.
Aesthetically, GRP composite doors provide the same visual effect and feel of timber, and have more colour options. And if you purely want to go on price, they are also less expensive than timber composite doors.
Composite doors in Maidstone, Dartford, Sevenoaks, Tonbridge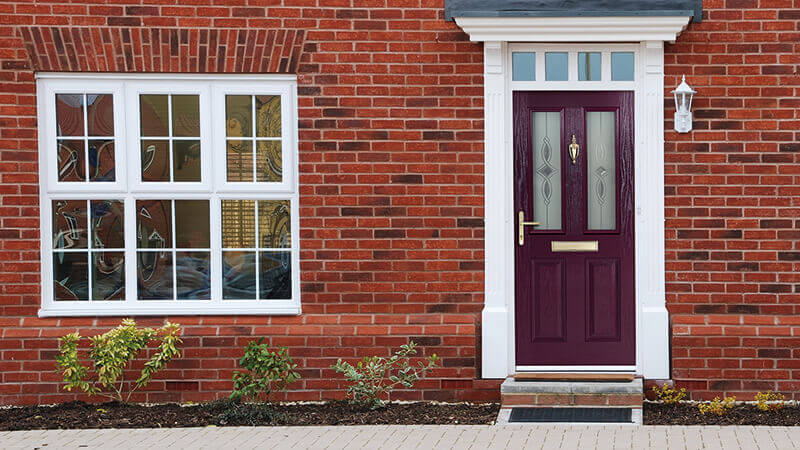 Our composite front doors are fitted with Yale locks as standard for unbeatable home protection and if you are looking for even more peace of mind we can include additional locking features into the design such as mortice locks, night latches and door security chains. They can also come with double glazing that can achieve A+ energy ratings to help provide the best thermal performance possible from your front door and back door.
Our composite doors can be created in 150 RAL colours, from chartwell green to anthracite grey to make them bespoke to you, and are also available with dual colour options, so the exterior finish can be a different colour to the interior.
We offer a range of composite door styles in our collection and our design team can advise on the best door style for your property and on a range of door glazing options and glass designs for letting in more natural light.
See our composite doors for yourself
It's no wonder composite front doors are proving so popular in the UK with homeowners as they suit any property style while providing the perfect secure, energy-efficient and bespoke front door solution.
Take a look at our seasonal offers on our exterior composite front doors and back doors, visit your closest FineLine showroom, or contact us to get the right composite door to transform your South East home today.