Back to news
Top 11 benefits of composite doors
2 May 2023 |Advice & Guidance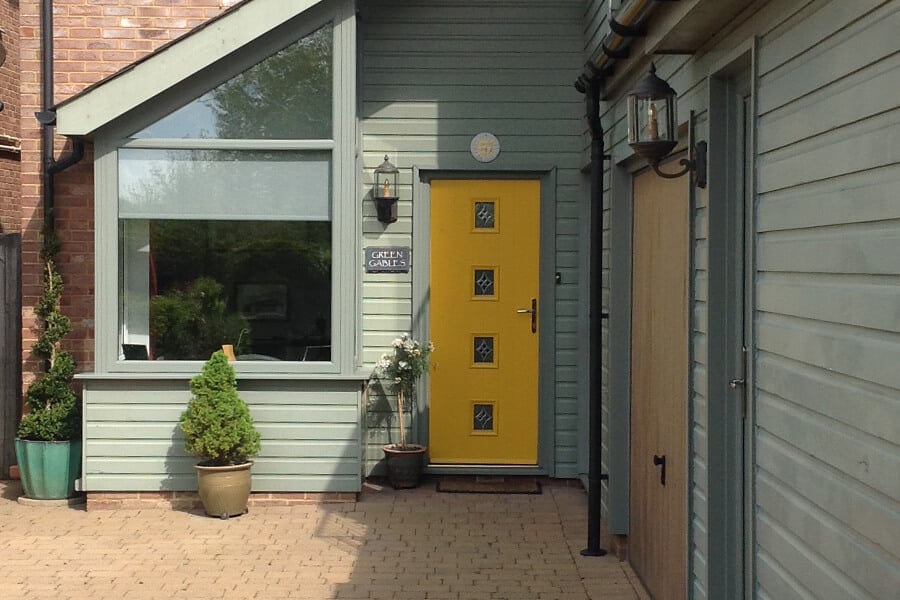 Your front door must look and perform to the highest of standards and it is no wonder that GRP (Glass Reinforced Plastic) composite doors have become hugely popular with UK homeowners over the last few years.
Made using a variety of materials and using the latest advancements in technology, they are perfect for every type of property. Here are our top 11 benefits of composite doors, in no particular order.
1. Composite doors provide outstanding thermal efficiency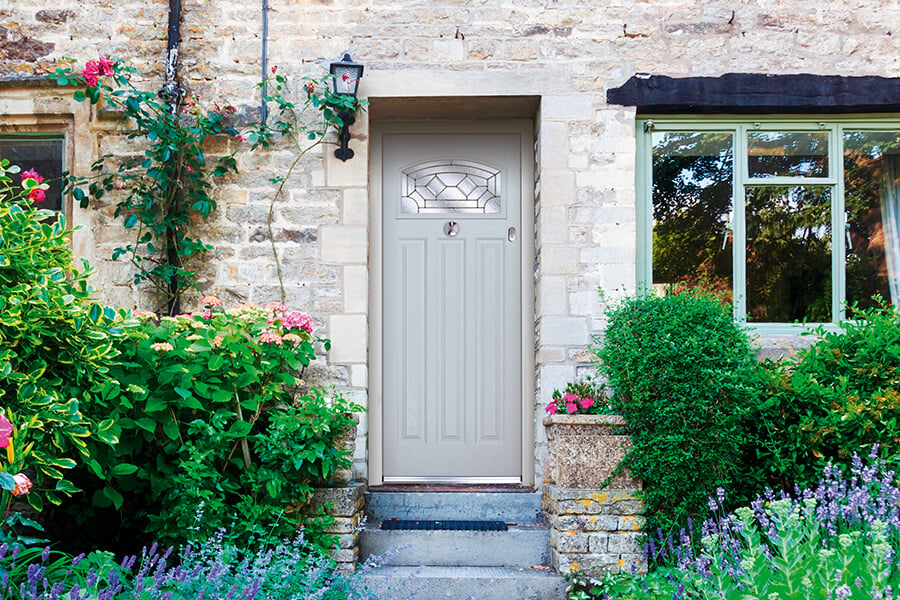 GRP composite doors are made from compression moulded Glass Reinforced Plastic (GRP) using polyester resins and fibreglass. Using a 44mm door slab, which is almost double the thickness of standard uPVC doors, it is filled with high density foam for outstanding energy efficiency so heat doesn't escape, and the cold can't get in, meaning lower energy bills.
2. Composite doors provide outstanding protection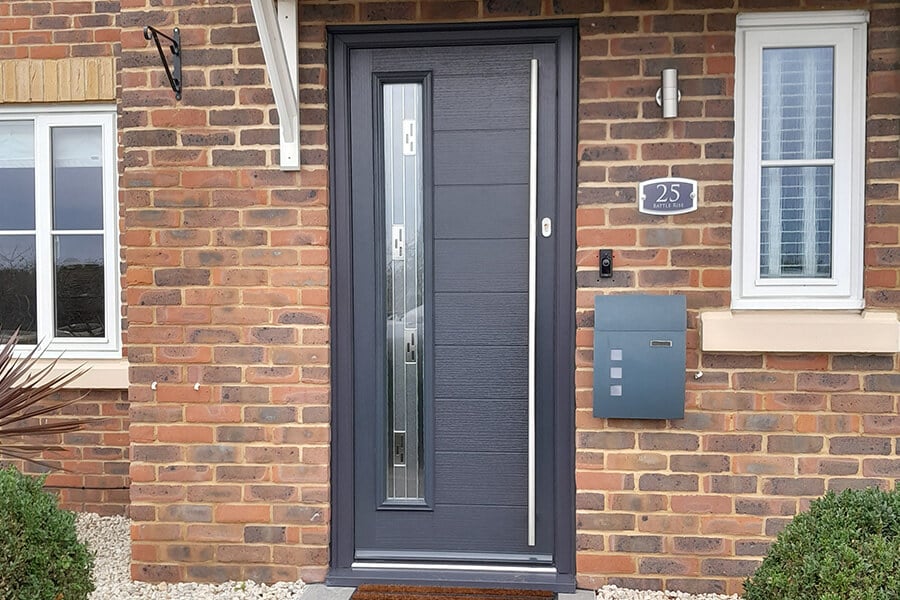 Their strong structure and rigid frame make composite doors ultra-secure thanks to being resistant to intrusion. Coupled with the highest quality locks, such as Yale multi-point door locs, composite doors will help secure your home. Yale door locks feature a number of technically advanced components, including precisely fitted deadbolts, hooks and latches into the sophisticated multi-point mechanism design.
3. Composite doors keep the draughts out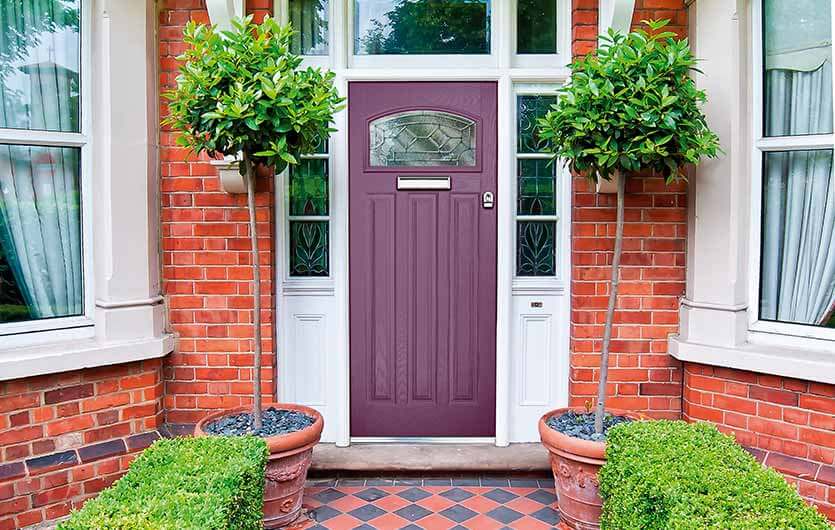 The high-density foam also allows for increased weather tightness. Thanks to waterproof seals, draughts won't get in, keeping your home dry and as comfortable as possible.
4. Composite doors will always look the part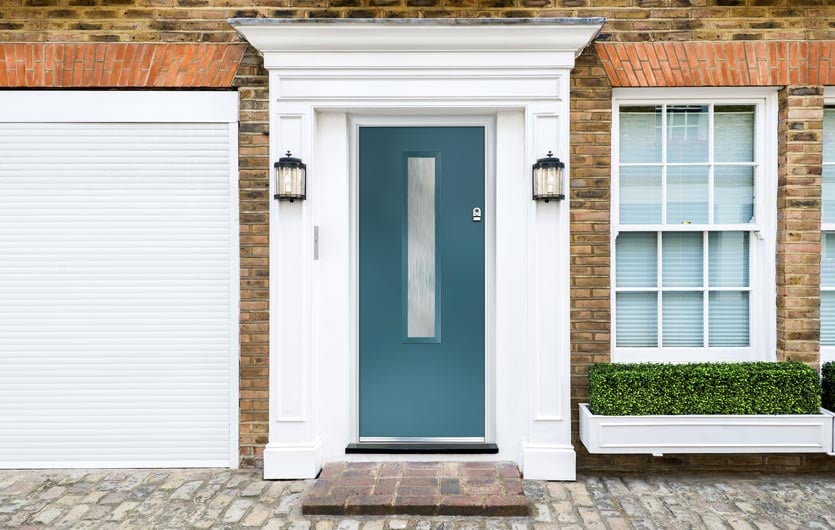 Despite the main door slab being made up of uPVC and other materials, composite doors are made to perfectly resemble timber thanks to a moulded wood grain effect. And with a stunning glossy GRP skin that's impact resistant, your composite door will always look pristine.
5. Composite doors can be customised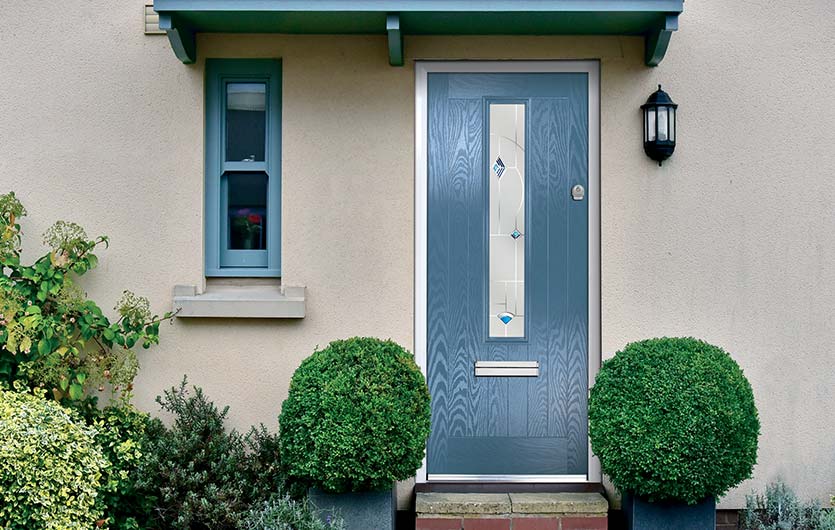 Whether you want to make a statement with your composite door in chartwell green or anthracite grey, you can choose from any RAL colour to make your composite door fit perfectly in your home and make it bespoke to you. You can also incorporate decorative glazing, such as a stained-glass front door, or an oak glass panel door, and stylish furniture such as letter plates, handles and door knockers for an even more bespoke design.
6. Composite doors come in many styles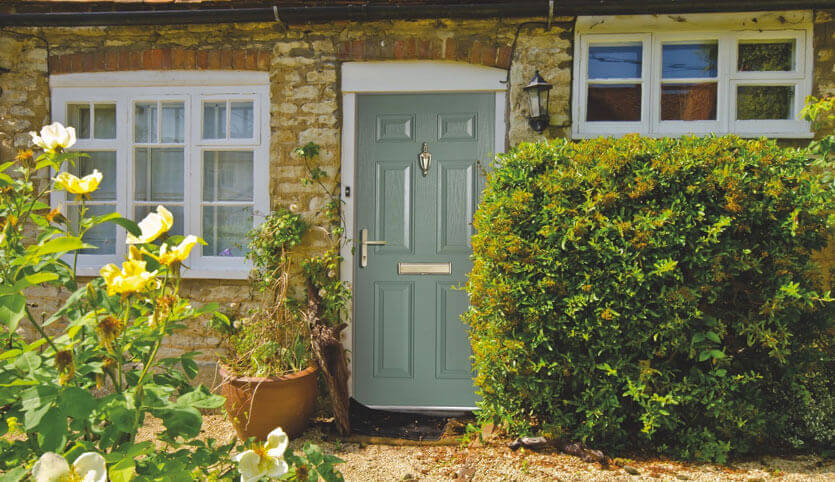 Your front door will help you boost your home's kerb appeal and composite doors can come in a huge variety of styles.
7. Composite doors suit any property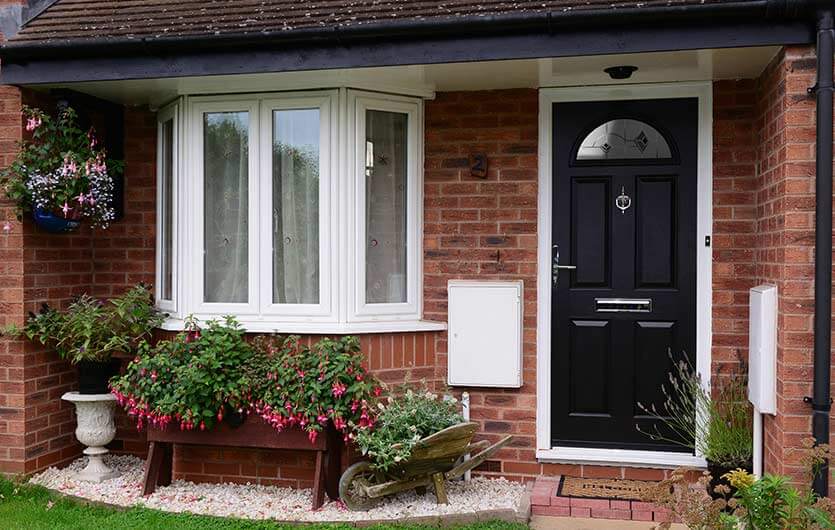 The beauty of composite doors is they suit any home, no matter the style of property. If you have a period property, then a composite door's timber outward appearance plus range of heritage colours is perfect. If you have a more modern home, however, then the range of contemporary styles and colours available for composite doors make them the right replacement.
8. Composite doors will keep the noise out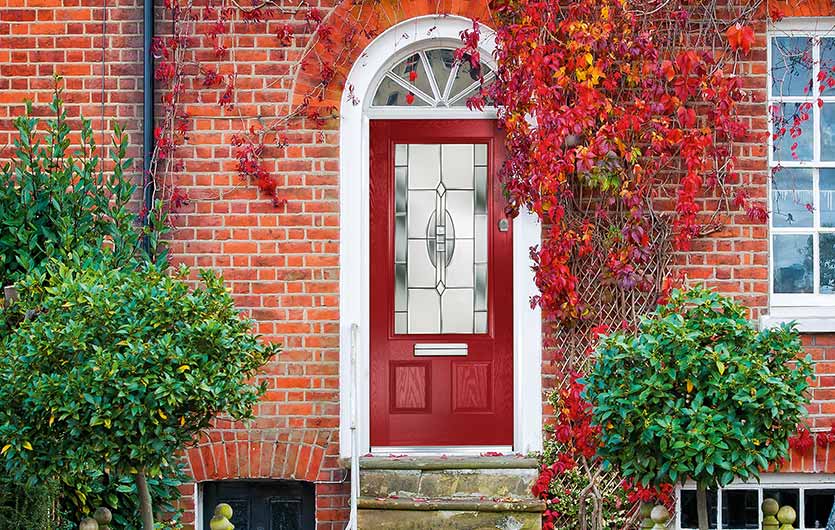 A Composite doors' structure also improves noise reduction, meaning you can enjoy some peace and quiet. They are particularly beneficial if you live in a busy area or on a main road and will allow you to shut out unwanted noise.
9. Composite doors require almost zero maintenance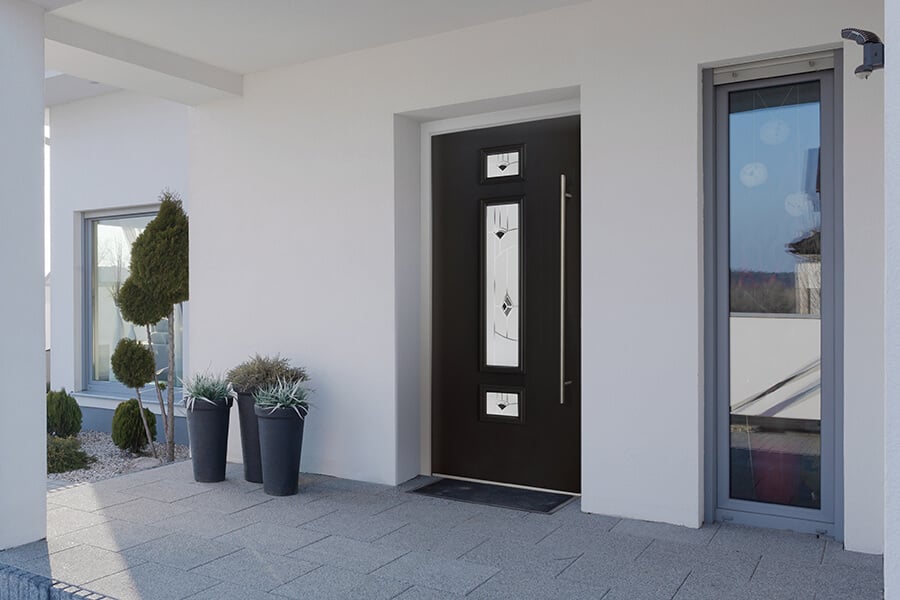 While a composite door will resemble timber perfectly, it will require none of the maintenance associated with traditional timber doors. The composite door's GRP skin is fade, corrosion and impact resistant so all you need to do to keep your door looking as good as new is give it an occasional wipe down with a damp cloth.
10. Composite doors will last longer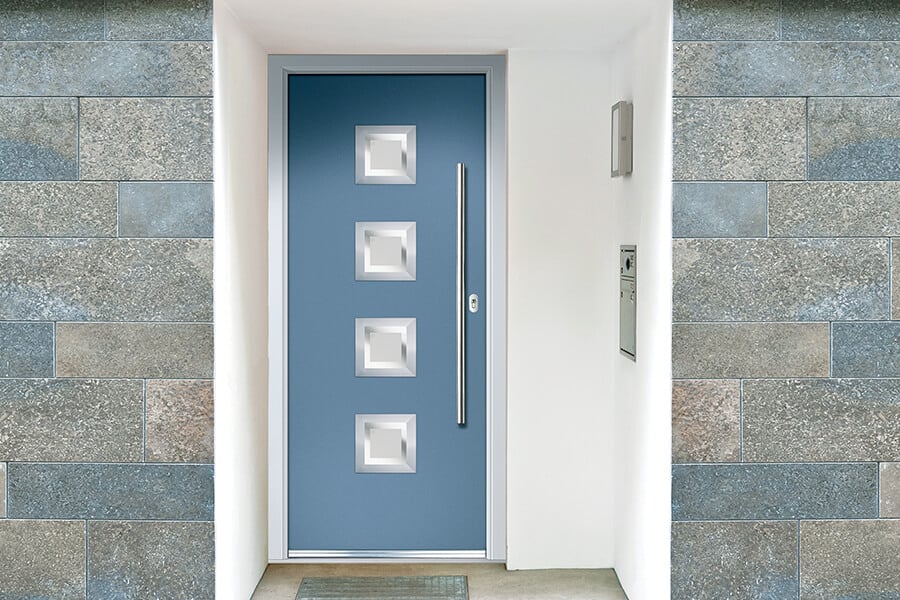 The durable nature of composite doors means are long-lasting and will stand the test of time. They are expected to last for more than a quarter of a century, with the average lifespan of around 30 years, making them a worthwhile investment for your home. Our composite doors also come with a ten year guarantee for peace of mind.
11. Composite doors are reasonably priced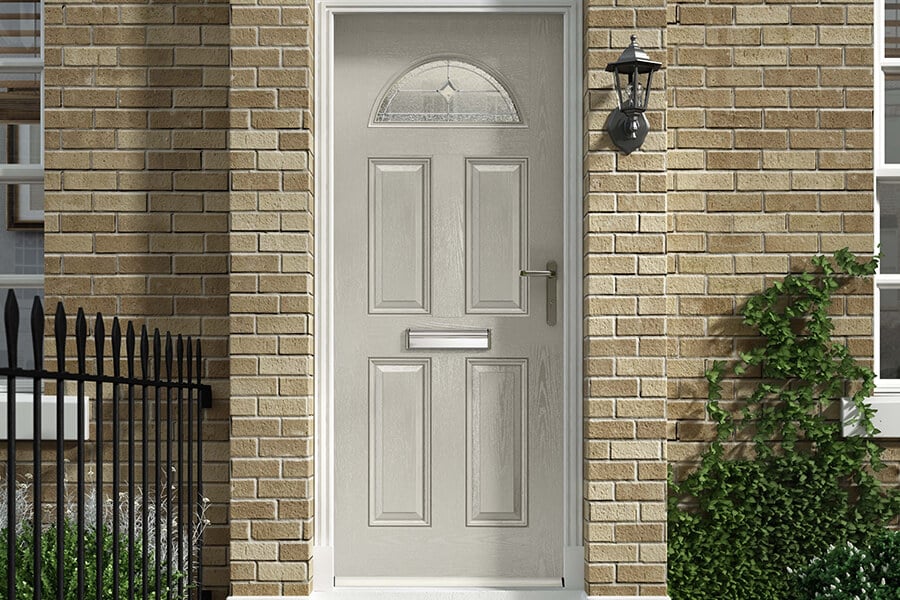 You might expect a door with all the above benefits to cost the earth, but GRP composite doors are good value, and are less expensive than timber composite doors.
The best composite doors
Our composite front doors are fitted with Yale locks as standard for unbeatable home protection and if you are looking for even more peace of mind we can include additional locking features into the design such as mortice locks, night latches and door security chains. They also come with double glazing that can achieve A+ energy ratings to help provide the best thermal performance possible.
Our composite doors can be created in 150 RAL colours, from chartwell green to anthracite grey to make them bespoke to you, and are also available with dual colour options, so the exterior finish can be a different colour to the interior. Our design team can advise on the best door style for your property and on a range of door glazing options and glass designs for letting in more natural light.
See our composite doors in Maidstone, Dartford, Sevenoaks, Tonbridge
It's no wonder composite front doors are proving so popular in the UK with homeowners as they suit any property style while providing the perfect secure, energy-efficient and bespoke front door solution.
Take a look at our seasonal offers on our exterior composite front doors and back doors, visit your closest FineLine showroom, or contact us to get the right composite door to transform your South East home today.