Back to news
Let there be light
9 April 2021 |Advice & Guidance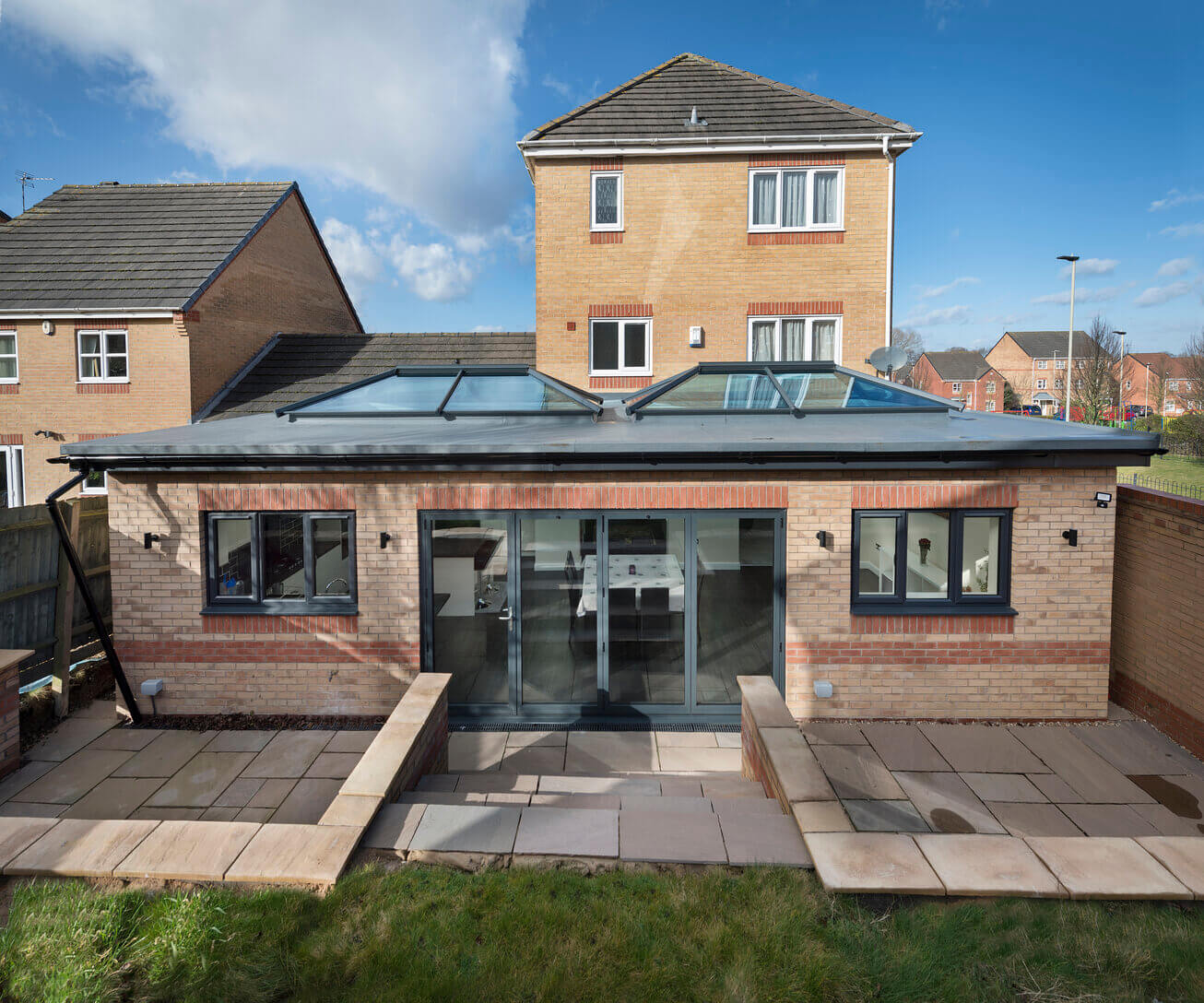 Flooding your living space with natural light has become hugely desirable for homeowners to blur the boundaries between inside and out. Here, Steve Rawding, our sister company's Sales and Marketing Director, explains why a new modern flat roof extension will provide just that – and a lot more besides.
As the saying goes, 'the devil is in the detail' and never more so than when adding an extension to your home. A new modern flat roof extension allows you to have your space exactly the way you want it – and bring your home to life.
Flat roof extensions have risen massively in popularity in recent years, due to more sophisticated technology and designs, and they are the perfect choice to bring style and simplicity to your extension design.
They provide a simple, cost-effective solution to getting some much-needed additional space in your home, a flat skylight will flood a room with natural light, and their comparative ease of construction and discreet visual impact also tick several boxes.
FineLine's new modern flat roof extension is the most thermal efficient flat roof on the market.  Using the latest flat roofing technology, it will be pre-manufactured for up to a 40% faster build and fully compliant with the latest Building Regulations.
For a contemporary and modern look, they feature extended soffits; level external flooring so it seamlessly flows from the inside to the outside; and an overhang to cover the doors. It also has a pre-manufactured 'fall' system to ensure water drains away efficiently.
It can also be combined with a frameless flat skylight or a beautifully pitched lanterns for an elegant orangery, allowing the maximum amount of natural light to flood in.
With a new modern flat roof extension, the sky really is the limit.
You will be able to view this new modern flat roof extension at one of SEHBAC's local showrooms near you. With more than 50 years' experience, the multi-award-winning SEH BAC is part of the multi-million-pound Ipswich-based One Group Construction and has won numerous awards for its single-storey extensions. For more information, call 01622 631613 or contact us online.