Back to news
How much heat is lost through a conservatory roof?
2 May 2023 |Advice & Guidance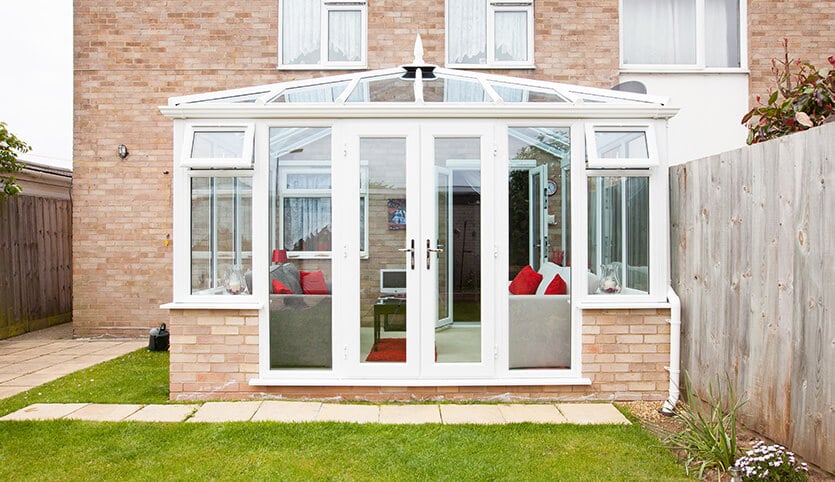 The dream image of a conservatory is a beautiful room that can be used all day, every day. The reality for most homeowners, however, is very different. If you do have an existing conservatory, then chances are it is currently sitting idle and is unusable due to being too cold.
Old conservatories with polycarbonate and glass roofs will be freezing in the winter due to a lack of heat and insulation. If you are still using your conservatory in the winter then it will be costing a lot of money to heat it too, particularly with UK heating prices at their current rate, which is more than a hassle.
The main reason for heat loss within a conservatory is the roof and typically around 80% of heat is lost through the conservatory roof due to inadequate insulation.
Retain heat by replacing your conservatory roof
Replacing your polycarbonate roof or glass conservatory roof with a modern roof replacement is the secret to transforming your conservatory into a usable space every day of the year – from a home office or reception room to a kitchen extension or dining room, you could create a completely new room.
Thanks to modern technology and more sophisticated designs, replacement conservatory roofs excel in terms of style and performance. You will benefit from enhanced thermal capabilities so you will stay warm in the winter and save money thanks to a reduction in your home's energy usage. These more sophisticated designs will also make sure your conservatory doesn't get too hot in the summer too.
Getting a new roof is also a cheaper way to enhance your conservatory's performance and retain heat when compared to installing a completely new conservatory.
Which conservatory roof replacement should you choose?
At FineLine we have several conservatory roof replacement options you can choose from for your new conservatory roof that will keep the heat in thanks to high levels of insulation and transform your conservatory into the hub of your home.
Glass conservatory roof replacements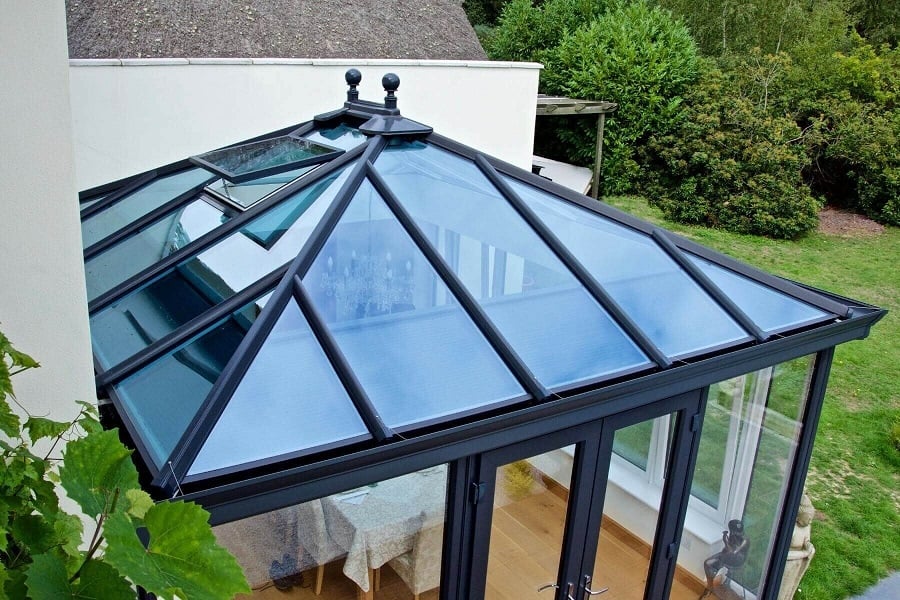 With large panels of durable double glazing, glass conservatory roofs are designed using high-performance glass to help keep the heat inside a conservatory and improve thermal performance. Our advanced glass with an invisible coating helps with insulation and retains warmth and absorbs the sun's rays, providing U-values as low as 1.0 W/(m²K) while letting in plenty of natural light.
Tiled conservatory roof replacements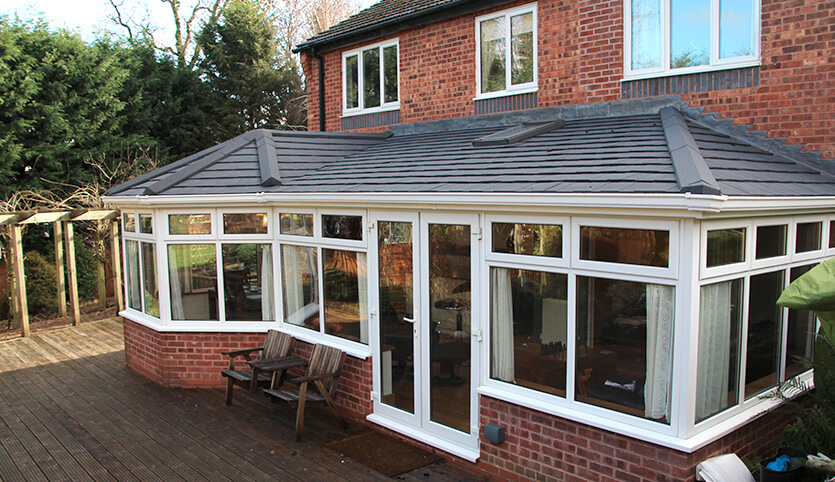 Tiled conservatory roofs feature attractive and lightweight composite tiles as opposed to glass and maintain your optimum temperature inside all year round. With a range of different colours and materials, our tiled roofs will make your conservatory look like it has always been an extension of your home for years while providing enhanced thermal performance, with U-values as low as 0.15 W/(m²K).
Solid conservatory roof replacements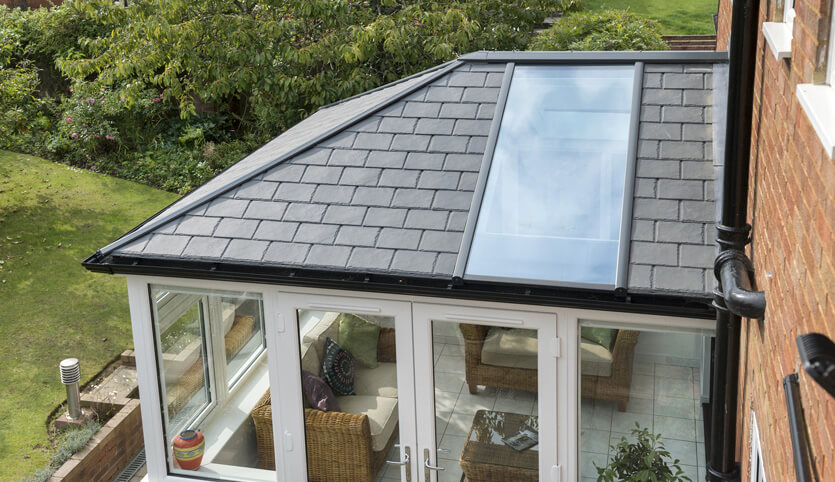 A hybrid roof that lets you enjoy large areas of glazing combined with solid sections, solid conservatory roofs give you the best of both, allowing you to vary the glass-to-solid ratio to suit your home's needs. Our solid roofs combine our durable composite tiled panels with energy-efficient glazing panels to help keep the heat in.
See our conservatory roof replacements for yourself!
Having a conservatory should be a game-changer for your home. Not only should it provide you with the extra space you need, but it should also increase your home's value. Take a look at our seasonal offers, visit your closest FineLine showroom, or contact us to transform your existing conservatory with a polycarbonate roof or glass roof in your South East conservatory into the perfect living space.