Back to news
5 Interior design trends to transform your home in 2020
13 December 2019 |Help and Tips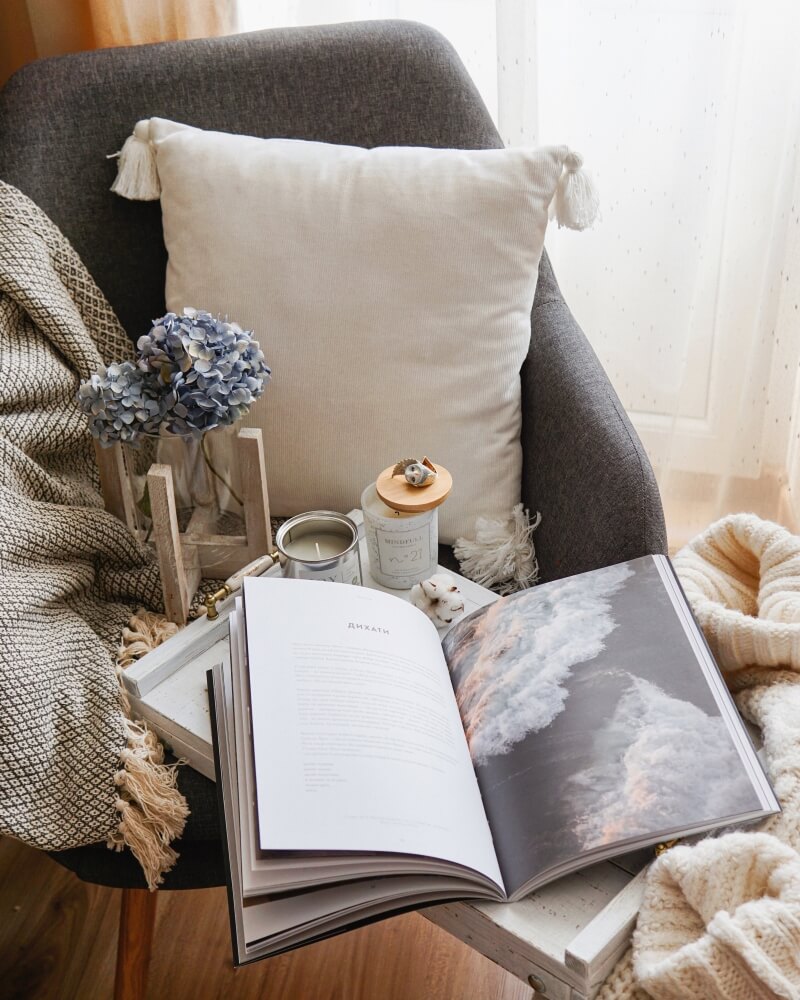 Can you feel the decorating bug looming? You know you want to give your home a radical new look, but aren't sure what to do? Take a look at these top interior design trends for 2020. Whichever style you choose, you are guaranteed to bring a new feeling of energy and warmth to your home.
1. Home comforts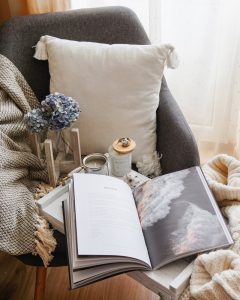 Are you a softy at heart? With this year's home comfort look, you can layer and mix tasselled throws, tactile textured cushions, chunky knits and faux furs to your heart's content. Any natural colour will be perfect for this look. Choose from warm pale pinks and browns, soft pastel blues and greys or mossy greens. This look will enhance any room, and if you are looking to replace any furniture, consider pieces that mimic a well-worn, loved and weathered finish.
Don't forget the outside of your house too. If really want to achieve that classic, rustic look, and your windows need replacing, then the natural wood grain finish of heritage windows should be considered.
2. Clean and simple
Less is definitely more with this style, giving you a perfect opportunity to de-clutter and to start the new year with a good old clean out! Choose soft warm neutral colours, such as oatmeal or natural buff, and if you want to add an accent colour, consider Tranquil Dawn, the new Dulux Colour of the year for 2020.  Pick simple furniture with a raw, slightly unfinished appearance, and accessorise with soft and warm, neutral fabrics.  A lovely thick, natural rug will complement any wooden flooring. Once you have achieved your desired clean and simple look, why not take any unwanted items that are in good condition to your local charity shop.
3. Luxuriously Retro
Retro made its revival last year, and this look continues into 2020, but with a twist. To achieve this updated Retro charm, combine a mixture of styles from the 1920s, 1930s and the 1970s. Compliment 1920s Art Deco styled sophisticated furniture with a flamboyant vibrant shag pile rug, think of it as The Great Gatsby meets Saturday Night Fever!  Choose rich tones such as deep ruby red or royal blue for your main colour scheme, mixed with flourishes of warm bronzes. Bling is King! Don't hold back on your accessories, the shinier they are the better.
With advances in modern technology, front doors and windows are now available in dual colour options. Why not surprise your visitors with mixing a sophisticated colour on the outside with a bold colour on the inside to complete that Retro look?
4. Japandi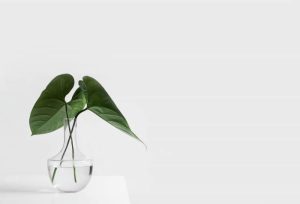 If you yearn for a sanctuary after a hard day's work, then Japandi could work for you. An eclectic blend of Japanese minimalism and Scandinavian design makes Japandi an increasingly popular choice for home styling. To achieve the look, focus on creating uncluttered interiors through plain wooden furniture and clean, simple lines. Carefully choose statement pieces such as a single vibrant cushion to add a splash of colour, and use them against a soft, calming, muted green, blue, grey or pink background. Say goodbye to the colourful flower-filled vases, and opt instead for a rich, green, leafy house plant or statement singular leaves in large vases.
5. Abstract is back
Do you like bold blocks of statement colours? If so, the Abstract look could be perfect for you. Put your artistic personality into your room by mixing curves creatively with clean straight lines. Have fun with your colours, by combining mustard with mauve or burnished red with blue. Accessorise existing furniture with geometric patterned cushions. With this year's abstract look, you really can unleash the hidden artist within you!
If your front door is in need of replacing, consider upgrading your front door to a high-performance composite door. Thanks to a range of contemporary designs, combined with an inviting range of abstract glazing patterns to choose from, the abstract look can be achieved both inside your home and out.
Enhance your Kent home in 2020
If you want to breathe even more life into your home in 2020, why not consider a rejuvenating renovation? No matter how big or small, get a quote, arrange a home visit or request a callback and one of our experts will be in touch soon to discuss your options further.
Gain inspiration from our Home Trends 2020 Pinterest board!