Back to news
3 winter home security tips for homes in Kent
5 January 2021 |Advice & Guidance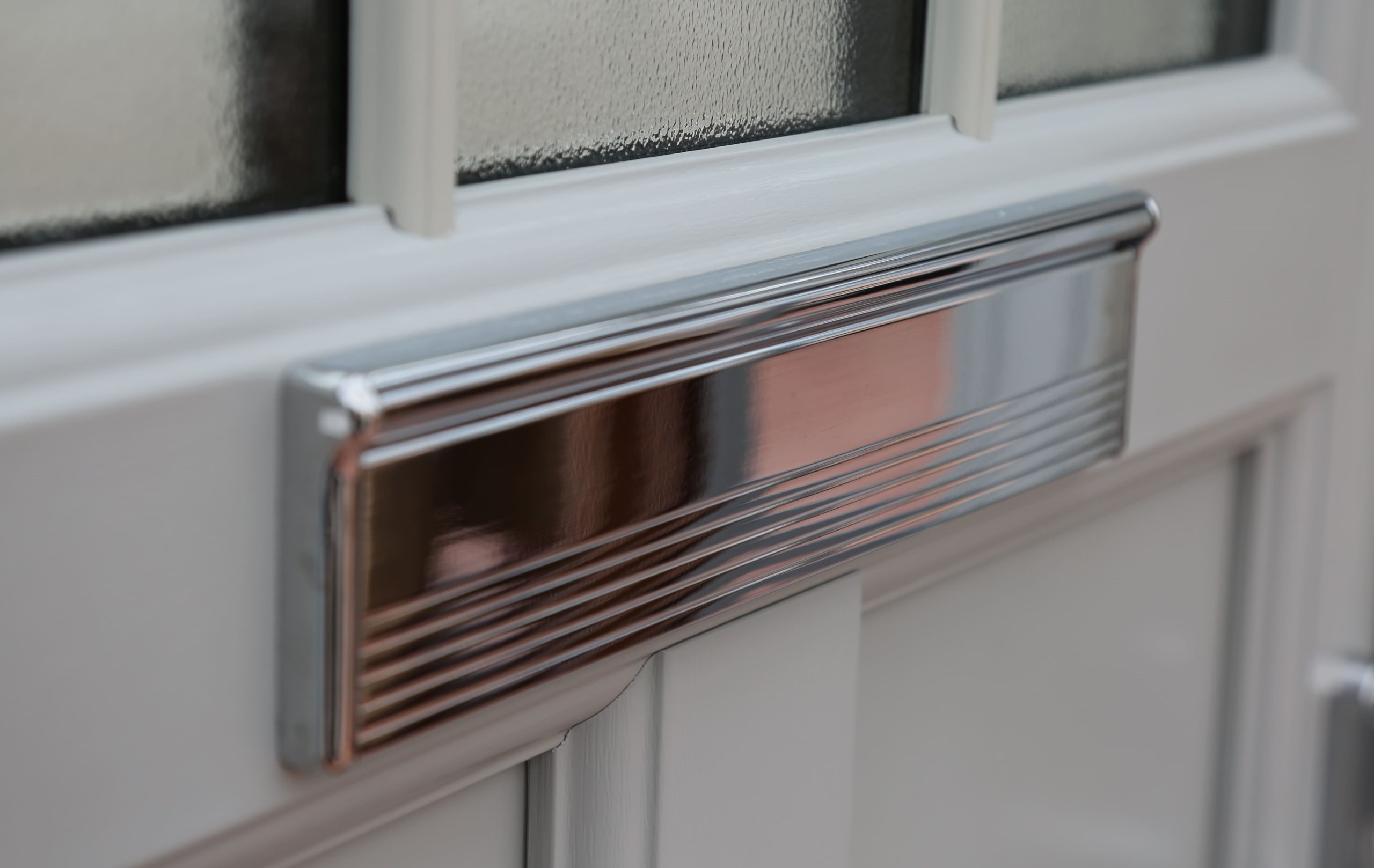 As we enter a new year and look to the future, the long winter nights offer the ideal opportunity to review your home's security performance. It's a sobering fact that burglaries rise by more than a third between November and February. So, if you're not keeping an eye on your family's security, chances are potential burglars just might be.
Here are some more facts to get you thinking: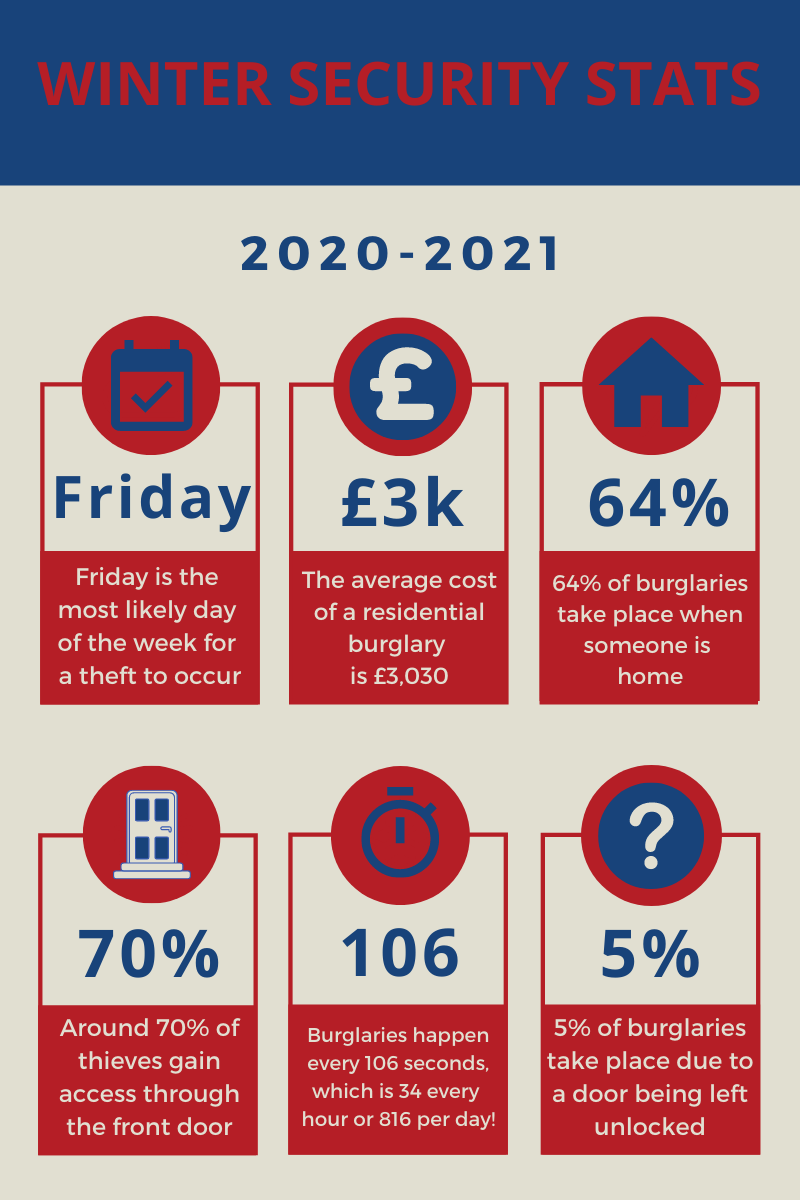 Ward off intruders this year with these 3 winter home security tips.
Hide your valuables from prying eyes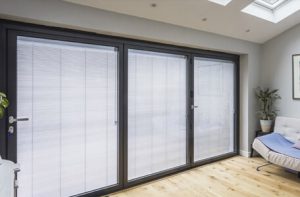 Most intruders will closely observe the property first to familiarise themselves with its layout and when you're not at home. Effective window coverings will hide your valuables from prying eyes for good. Taking care to close curtains or blinds before it gets dark, smart home blinds that can be set to a timer are worth considering for busy families or those who spend long periods of time away from home.
Modern homes in Kent are also reaping the benefits of ultra-secure integral blinds. Allowing as little or as much light in as you need, these cutting-edge blinds are safely encased in between the double-glazed panes of glass. Remaining as good as they looked from day one, available in premium windows, bifold doors, conservatories, and orangeries, integral blinds allow you to stylishly shut the world out without the added hassle of cleaning them.
Prevent letterbox burglary
Due to the increase in letterbox 'fishing', more and more homeowners across the South East are eliminating this exposed point of access completely – opting to replace their front doors and back doors with new solid panels alongside external lockable letterboxes (or similar) instead. Super-strong composite doors and tough aluminium doors are the most popular replacement for old uPVC doors. Letterbox restrictors also prevent hands or rods 'fishing' for valuable house and car keys within reach of the door.
Lock burglars out once and for all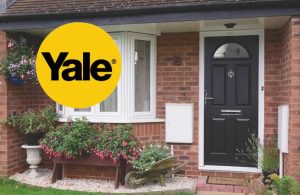 Taking into account 95% of break-ins require some kind of force, with most burglars getting in through the front door, upgrading to modern double or triple glazed doors and windows complete with the latest multi-point locks will keep burglars out once and for all. Multi-point locking systems are the most popular central lock for front and back doors these days. With their intuitive design, they bolt the door panel to the frame in several points, significantly increasing its ability to stay intact from forced entry. And when the window is closed shut, multi-point window locks securely bolt to the window frame into place – providing much more protection in comparison to older windows that only bolt at 1 point of the frame.
For absolute peace of mind, all our windows and doors are fitted with protective multi-point locks as standard. Our superior composite door collection features advanced multi-point Yale locks and can be enhanced further with a range of additional door security features, such as night latches and door chains. Old conservatories can also be common targets for intruders. Able to enhance tired conservatories, orangeries, and home extensions in a variety of ways, we can upgrade vulnerable window and door locks too.
High-security windows, doors & conservatories custom-fit to homes in Kent
No one makes a lock without a key. Which is why all problems have a solution with home improvements from FineLine Windows. So, if you're looking for a worthwhile way to invest unspent holiday or Christmas money, why not take advantage of our latest offers? With up to 40% off windows, doors, and conservatories as well as fantastic low rate and interest-free packages, get a price now, visit our online installation gallery or visit your nearest FineLine showroom for further inspiration.