Back to news
What is a flush sash window? And 3 modern flush sash ideas
21 October 2021 |Advice & Guidance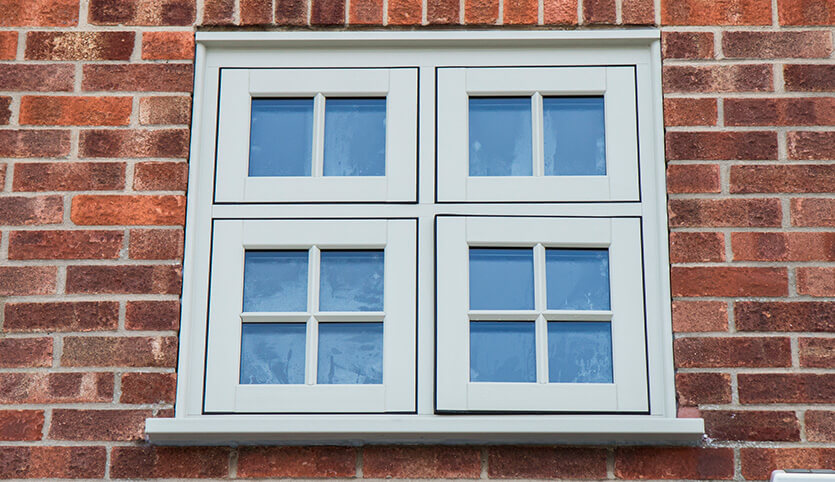 As the leaves begin to change colour and the nights gradually draw in, the autumn months are perfect for planning rejuvenating home improvement projects.
Peeling, damaged window frames are incredibly unsightly and often the first place homeowners start. There are so many window styles to choose from, with flush sash windows continuing to rise in popularity. But what are they and how can you incorporate them into modern interior design?…
What is a flush sash window?
Also known as flush casement windows, flush sash windows fit neatly into the window frame, creating a completely flat exterior when closed. The difference is casement windows slightly overlap the window frame, whereas flush sash windows deliver a sleek continuous finish.
3 modern flush sash window ideas
Typically installed to replicate the timeless appearance of authentic wooden window frames, sleek flush sash windows are being used more and more in modern developments too. With 10 realistic yet contemporary finishes to choose from, as well as 150+ specialist RAL colours available, matching or contrasting new flush sash windows with existing doors and decor is a breeze with FineLine Windows.
Pure white flush sash windows, along with a selection of off-white shades, remain favourable window colours. But if you're looking for a stylish alternative, here are three modern flush sash window ideas to inspire you.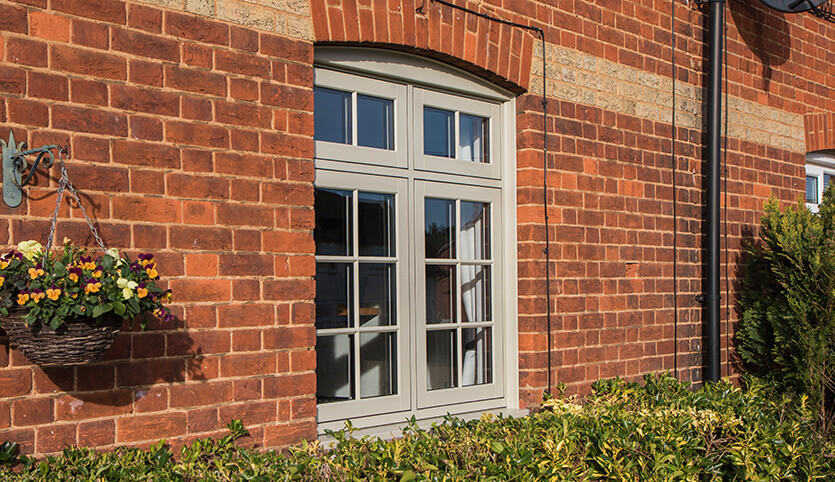 Gorgeous grey aluminium flush sash windows
Grey windows and doors have become synonymous with minimalist modern décor in Maidstone and Kent. A prominent advantage of uPVC flush sash windows over original timber is the way they can be customised to replicate the premium look of aluminium for less.
Naturally striking Anthracite Grey flush casement windows add depth, while lighter shades – such as Agate Grey flush sash windows – add emphasis without detracting from the property's unique features.
For example, pale grey flush sash windows are ideal for modern muted facades at the back of the house. Colours that pair well with Anthracite Grey include mint, mustard yellow, and bronze, whilst clean white and Irish Oak complement Agate Grey.
Sophisticated black flush sash windows
Black flush sash windows add a sophisticated edge, particularly when modernising 1930s houses. Monochromatic exteriors and interiors go hand in hand with modern design, instantly giving the space an unmistakable contemporary flourish. Colours that pair well with black include white, light beige, stone grey, and emerald green.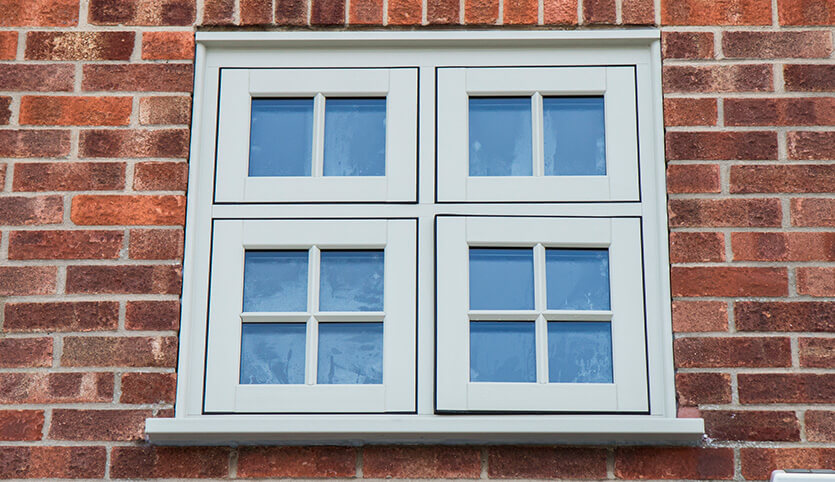 Serene green uPVC flush sash windows
Green flush sash windows provide homeowners in Kent with the best of both worlds, retaining traditional charm whilst adding a contemporary edge to more modern developments too. Adding a refreshing natural energy, olive grey is a particularly fashionable shade for flush sash windows at the moment. Colours that pair well with olive green flush sashes include beige, grey, tan (pale browns), and navy blue.
Are flush sash windows more secure than casement windows?
Our flush sash windows feature the latest window locking systems. Exceeding building regulations, they're just as secure as our casement window products.
Are flush sash windows more efficient than casements?
Casement windows offer exceptional thermal efficiency. However, our beautiful flush sash windows can also achieve some of the best energy ratings possible, offering A+ 11 – A+ 13 energy ratings with ease.
Modern flush sash windows in Gillingham and Chatham, to Margate and Folkestone
No matter your property style or personal taste, our wood effect and smooth gloss finish flush sash windows outperform real wooden frames in efficiency, security, and style.
Take a look at our seasonal offers, visit your closest FineLine showroom, or contact us to start transforming your South East home today.