Back to news
What doors are sustainable?
31 March 2022 |Advice & Guidance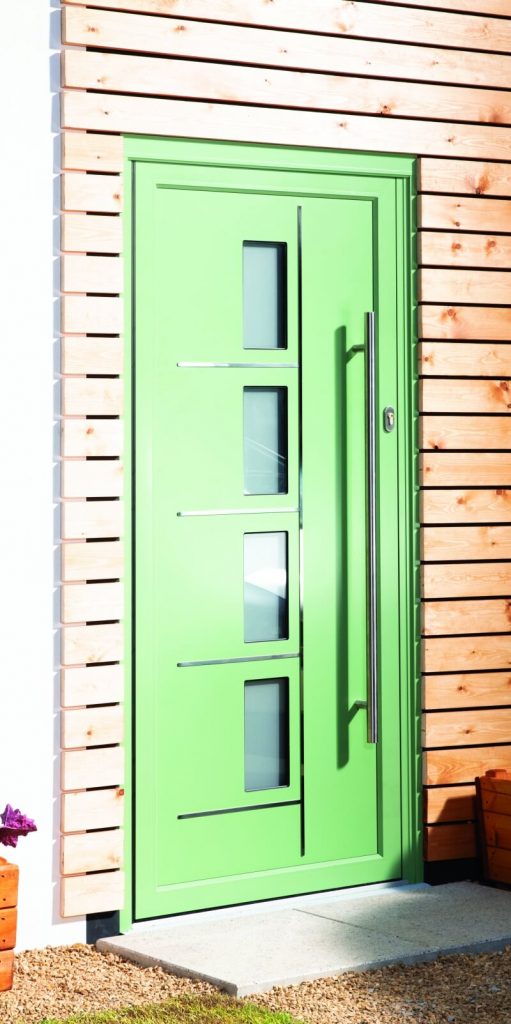 Throughout the pandemic, 'sustainability' has become a real buzzword in all walks of life – with 85% of consumers adopting at least one lifestyle change to be more sustainable. Combined with rocketing fuel prices, and Building Regulation changes regarding sustainability due to come into effect from June, it's encouraging to learn a third (32%) are highly engaged when it comes to sustainability; up 17% before Covid hit.
With this in mind, we're experiencing an influx of customers asking us what the most sustainable door material is. So, if sustainable door replacements are on your mind, carry on reading!
What is the most sustainable door material?
Sustainable home improvements involve construction materials that can be maintained over a long period of time without compromising the needs of future generations. With this in mind, modern aluminium doors offer the best sustainability features as they're 100% recyclable. Natural wooden doors are next in the sustainability stakes, with around 60% of Britain's wood waste being recycled. Widely recognised as a sustainable door material option, versatile uPVC doors are not far behind.
Are composite doors sustainable?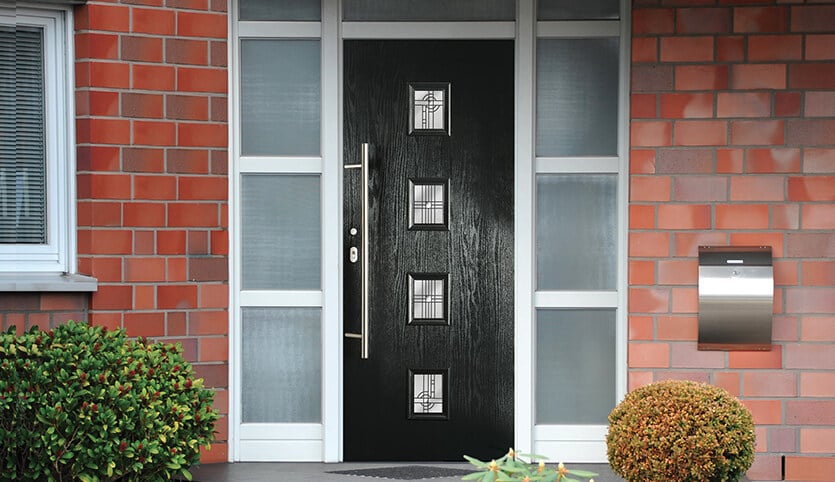 The wide range of materials used to create composite doors has always been a sore point, until now. Since 2003, The European Composites Recycling Service Company (ECRC) has been developing better practices to effectively reclaim composite material for recycling.
A notable sustainability feature of our composite door products includes UK manufacturing, as less travel reduces our carbon footprint. They also boast an impressive lifespan of at least 30 years, meaning less maintenance, better energy savings, and more enjoyment.
Explore our striking composite door products
Are uPVC doors sustainable?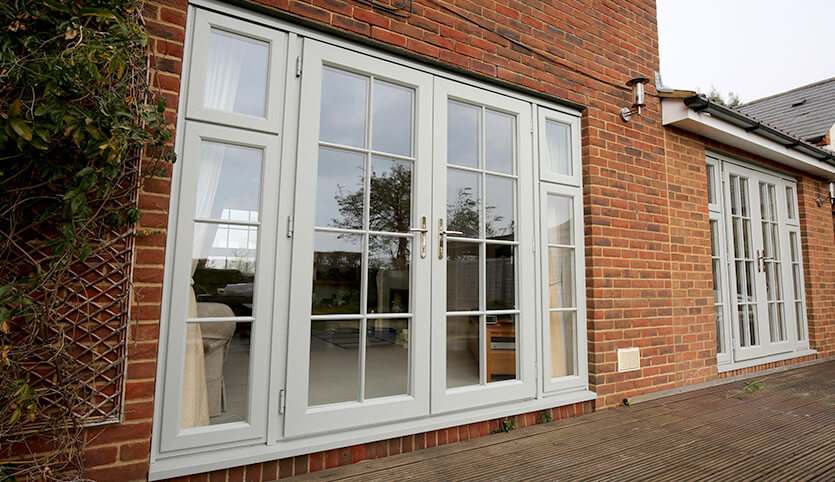 For far too long, many consumers have been led to believe that uPVC is bad for the environment. However, thanks to advances in the recycling process, uPVC is considered one of the most sustainable construction materials around. Able to be recycled and reused up to 10 times with no loss of quality, uPVC doors require less maintenance and can easily last up to 35 years. Furthermore, in contrast to timber doors, insulating uPVC can reduce greenhouse gas emissions by up to 40%.
Explore our authentic uPVC door products
How are aluminium doors sustainable?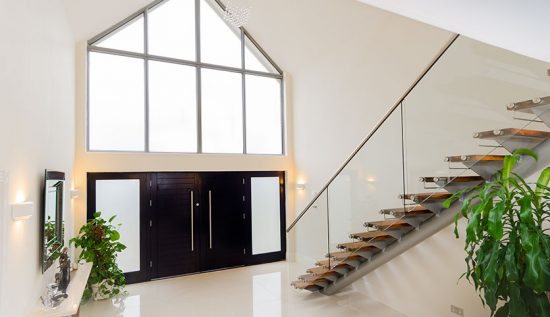 Aluminium is the only door material that's infinitely recyclable without compromising on quality
75% of all the aluminium ever produced is still in use to this day
The energy needed to cut, transport and rework timber is eliminated with aluminium
Aluminium won't rot, rust or corrode
Can easily last up to 45 years with very little maintenance involved
Recycling 1 tonne of aluminium saves 9 tonnes of CO2 emissions
95% less energy is needed to recycle aluminium than to produce it in its raw form
Aluminium can be recycled in just 6 weeks!
Explore our stunning aluminium door products
Head-turning sustainable door replacements in Maidstone & Kent
At FineLine Windows, sustainability is a significant issue that's very close to our hearts. Committed to delivering the most sustainable windows, doors, conservatories, flat roof extensions, roofline and more, discover some of the most sustainable refurbishment products around with a visit to your closest FineLine show centre or get in touch online to learn more.