Back to news
What are 5 ways to save energy at home?
21 April 2023 |Advice & Guidance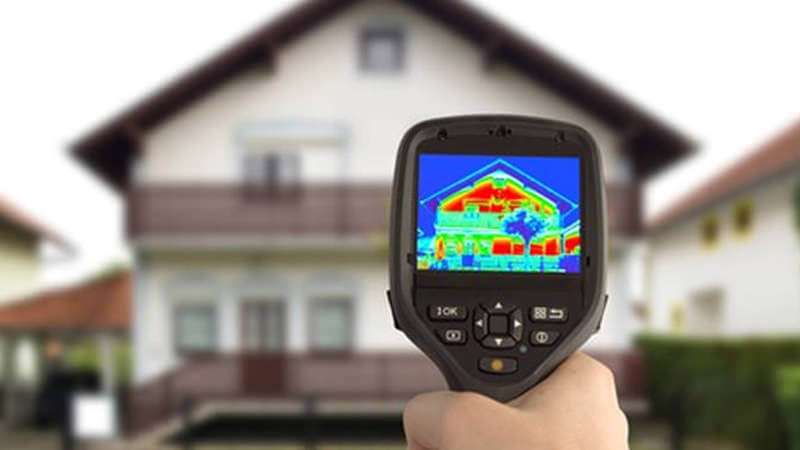 As the cost of living continues to rise in the UK, many homeowners are looking for ways to reduce their energy usage and lower their monthly bills. Making small adjustments to your lifestyle can make a significant difference to your energy consumption. At FineLine Windows, we are here to help with long-term energy-efficient improvements too.
In this guide, we will provide you with practical tips and advice on how to reduce your energy usage at home, both in the short and long term. By implementing some of these changes, you can not only save energy and save money on your heating and electricity bill but also reduce your carbon footprint and contribute to a greener environment.

What uses the most electricity in a home?
The appliances and electronics that use the most energy in a home are typically refrigerators, air conditioners, water heaters, washers/dryers, dishwashers, and TVs. These items typically make up the majority of a home's total electricity usage. Other items such as lights, computers, and phone chargers also use electricity but tend to account for a smaller portion of the overall usage. It is important to be mindful of how much electricity you are using in order to save money on your energy bills and reduce your energy use.
Here are six of the heaviest consumers of electricity in a typical UK household:
Heating – Including your thermostat and use of the boiler (i.e. hot water).
Wet appliances – including washing machines, dishwashers, tumble dryers and showers.
Cold appliances – including fridge and freezer.
Electronics – including TVs, chargers for laptops, smart watches and phones, and games consoles.
Lighting – including overhead bulbs, spotlights and lamps.
Kitchen appliances – including microwaves, hobs, ovens and kettles.
What are 5 ways to conserve energy at home?
Conserving energy at home is an important part of reducing our environmental impact, helping to conserve resources and combat climate change, and also helping to lower your energy bills. Here are five simple ways you can save energy in your home:
Use LED Bulbs
Replacing your current light bulbs with LED bulbs is an easy way to reduce energy consumption and lower your bills. LED bulbs use up to 80% less energy than traditional halogen or incandescent bulbs and also have a 25% longer lifespan. Switching to LED bulbs is an effective energy conservation upgrade, and is almost as good as switching the lights off altogether!
Wash clothes at a lower temperature
You don't need a new energy-efficient appliance to save money when doing the laundry. By using a cooler setting (we suggest 30 degrees), you can save up to 40% on energy consumption per year. We also recommend that you wait until you have a full load of laundry before running a cycle. This not only saves energy and water usage but also reduces the frequency of use.
Turn down your thermostat
Turning your heating down by as little as just 1 degree can result in decent energy savings, with an average reduction in energy costs of between £80-£120 per year. It is also wise to turn off radiators in rooms that are vacant or unused. If you're still feeling chilly, consider using a hot water bottle and wearing warm fluffy socks to keep yourself comfortable!
Upgrade your windows
To keep your home even warmer in those cold months without the need for expensive heating, we highly recommend upgrading your windows to high-performance, thermally efficient ones. We would suggest opting for double-glazed windows at a minimum, but for the best results, we recommend our Comfort Glass – an industry-leading triple-glazing alternative that prevents up to 56% more integral heat from leaking out.
Comfort Glass achieves this by incorporating built-in laminate layers and a transparent Low-E coating, providing your home with the highest level of thermal efficiency and thus, a reduction in energy bills.
Another option to consider is our Eco Max Glass windows, which are the most eco-friendly and sustainable choice available. These windows are made from recycled and organic materials and offer incredible energy efficiency, with A-rated insulation that helps keep warmth in and cold out.
Upgrade your front doors
Upgrading your front door is a smart long-term solution for saving energy. At Fine Line Windows, we offer a range of front doors with superior thermal efficiency compared to older models. Our uPVC, composite and aluminium doors all incorporate high-quality materials that can reduce the heat loss that older doors often suffer from (which can account for up to 20% of total heat loss).
By replacing your old front door with a robust, durable model that also features double or triple glazing, you will conserve energy and reduce bills. Our front doors are carefully crafted to your exact specifications, ensuring a perfect, snug fit that maximises insulation and thermal efficiency.
If you need help choosing the right windows or doors for you, don't hesitate to contact us!