Back to news
5 indoor & outdoor home improvements to make the most of the summer weather
24 June 2021 |Advice & Guidance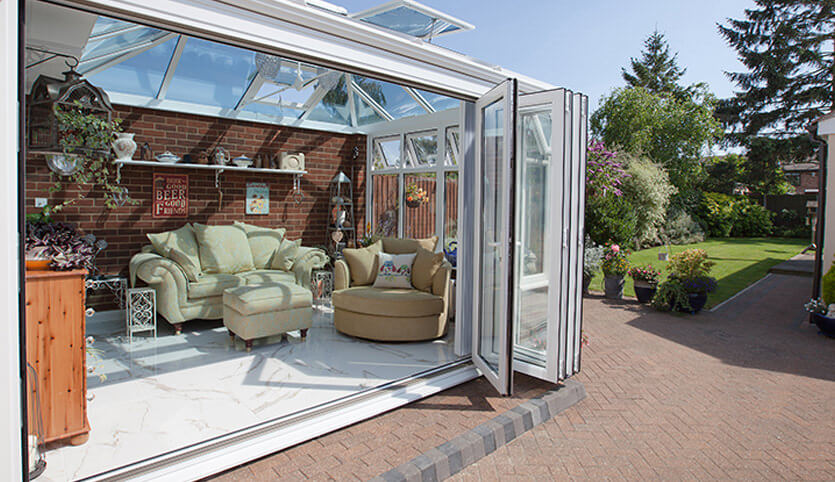 Is your home missing a certain 'je ne sais quoi' that makes you feel you're not making the most of the summer weather?…
Take control of your home with these 5 indoor and outdoor home improvement ideas and look forward to warm summer days and cool summer nights in absolute comfort.
Revive your garden
Most of us will be spending summer at home this year, so it's the perfect time to make your garden space the best it can possibly be. Create a shaded walkway with a rustic pergola or add some decking to create a designated BBQ and dining area, complete with a fashionable rattan corner sofa. Avoid crowded places by creating your own exclusive garden bar or start researching garden projectors and create your very own backyard cinema – the possibilities are endless!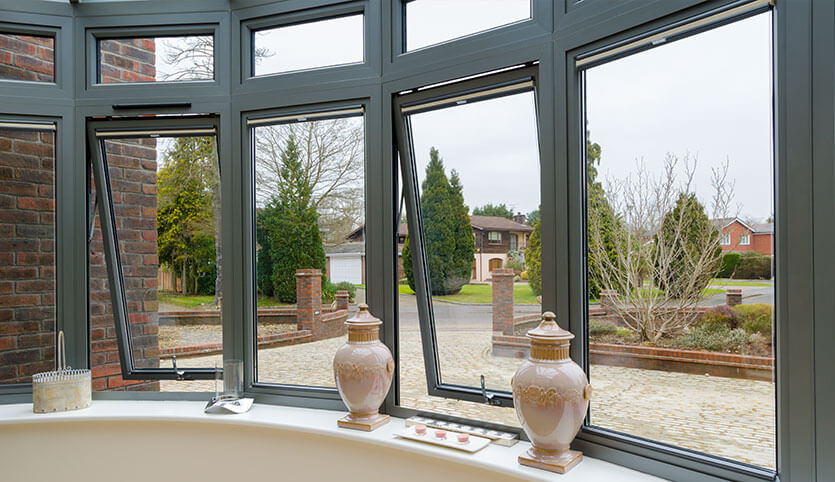 Open up your windows to the summer
Summer is the ideal time of year to replace outdated windows. Considerably reducing disruption to family life, better levels of ventilation will keep your home cool throughout the balmy summer months. Even better, when the colder months come along, you can enjoy heightened levels of energy efficiency and reduced energy costs. Our windows can achieve A+ window energy ratings, stopping energy wastage and ensuring a comfortable temperature inside all year round.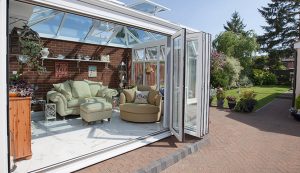 Let the summer inside with bifold doors
Modern bifold doors provide year-round comfort, letting the warmth out in summer and keeping it firmly inside through the colder months. Folding back against themselves in a unique concertina-style, their wide opening capacity is designed for refreshing open plan living in the height of summer. Sleek sliding patio doors may be a preferable alternative in homes limited by space.
Conservatory too hot to use? Upgrade its roof!
Has your conservatory seen better days but your budget is tight?… The 'too hot in summer, too cold in winter' scenario is a very common problem that old conservatories suffer from in Maidstone, Dartford, and Kent – but can be easily rectified with a warming conservatory roof replacement. The ideal replacement for outdated polycarbonate roofing systems, we can bring your conservatory back to life for a fraction of the price of a completely new conservatory installation.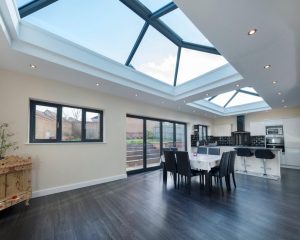 Impress your guests with a modern flat roof extension
Stylish flat roof extensions are perfect for holding unforgettable summer gatherings. With the option of contemporary flat skylights or classic lantern roof designs, and a range of custom design options including sizable sliding or bifolding doors and level external flooring, you can look forward to a space that smoothly connects the indoors and outdoors whilst making the most of the glorious summer sunshine.
Let the summer in this year with FineLine – Where your home matters
With up to 40% off windows, doors, conservatories, and extensions this year, it's time to visit your nearest FineLine show centre, get a price, or contact us to begin the exciting process of creating your ultimate forever home this summer.