Back to news
Why Are UPVC Windows So Popular?
21 November 2014 |Advice & Guidance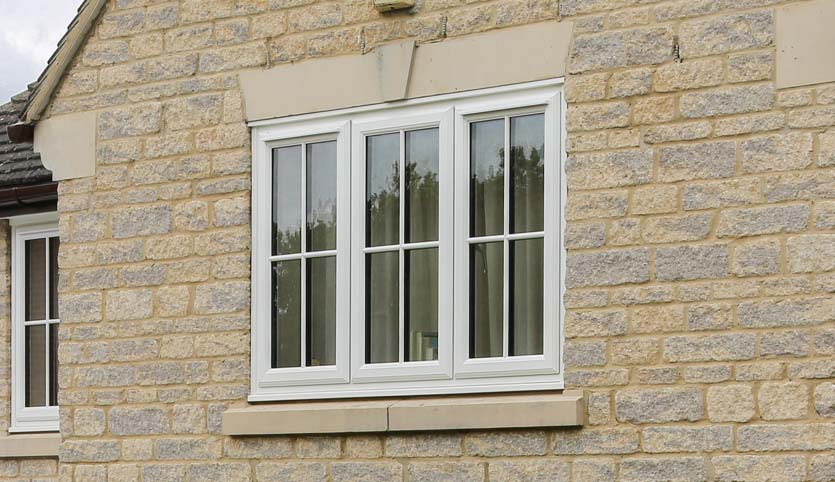 uPVC has become increasingly popular and common within the home improvement sector because of the many qualities and benefits it provides.
What is uPVC?
uPVC stands for unplasticised polyvinyl chloride, it is a strong and low-maintenance but lightweight plastic building material. It became increasingly popular in the home improvement industry as an alternative to painted timber because of its many benefits such as having strong resistance against chemicals, sunlight and oxidisation from water.
It's particularly ideal for double-glazed windows and doors because it's low-cost and low-maintenance. UPVC can also be used for roofline products, such as downpipes, guttering and fascias. UPVC is also known as PVC and PVCu, however, they are all referring to the same plastic building material.
The science behind uPVC
UPVC was first produced in 1935 and has been popular for industrial use for 50 years. It is manufactured with sodium chloride, from which chlorine gas is obtained via electrolysis. Petroleum or natural gas is then used to make ethylene. This puts together chlorine, ethylene and liquid vinyl chlorine. PVC stands for polyvinyl chloride – a chemical compound of chlorine, carbon and hydrogen. The U stands for unplasticised – meaning that it has not been softened by the addition of chemicals known as plasticisers. Heat and UV stabiliser additives are included to make them suitable for windows – allowing them to retain strength and colour throughout the elements.
What are uPVC windows?
UPVC windows are a form of window made from uPVC material. Their modern & thermally efficient credentials have led to them becoming a popular material for windows – attractive to homeowners because it's affordable, low-maintenance and a fantastic insulator. Developments in design have also meant that uPVC windows can look just as warm as wood and come in a range of colours and finishes so they can perfectly match many types of homes – old or new.
Their low maintenance ensures they will look their best for years to come and as good as the day they were installed. All uPVC windows will ever require is a wipe with a damp cloth from time to time to eliminate any built-up grime.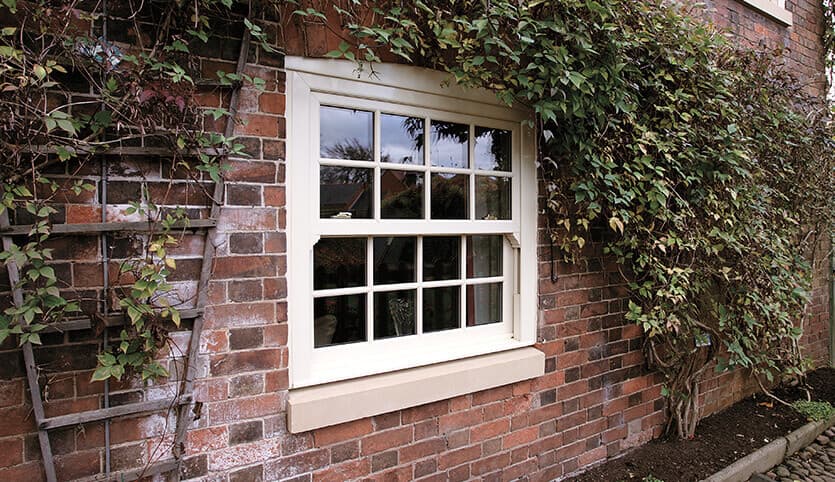 What uPVC window styles can you get?
The material itself is very adaptable and has been continually developed over the years to offer more styles & colours. Currently, you can get almost all window styles in uPVC, here are the window styles we offer in this popular material:
You can choose many wood effects for your uPVC windows such as light oak & Irish oak. Or you can choose from popular colours like Chartwell green and grey.
If you live in & around the Dartford & Maidstone areas and are looking to replace your windows you can get a simple quote by using our online enquiry form or by ringing 01622 631613.
What is the difference between PVC and uPVC windows?
You may have come across the term PVC and wondered why the 'u' was dropped. PVC is often used more by people in the trade and although they are referring to uPVC, there is a technical difference. The plasticisers used in PVC (as suppose to unplasticised polyvinyl chloride) make the material more rigid, but again, often people in all trades use the terms 'uPVC' & 'PVC' for describing the same thing.
Related articles:
Get a quote for uPVC windows, doors & conservatories with us!
If you are looking to improve your home in & around the Dartford & Maidstone areas get in touch with our team to discuss all the options of how we can help you upgrade & expand your home space.