Back to news
Sister company scoops Best Showroom award
6 October 2020 |Company News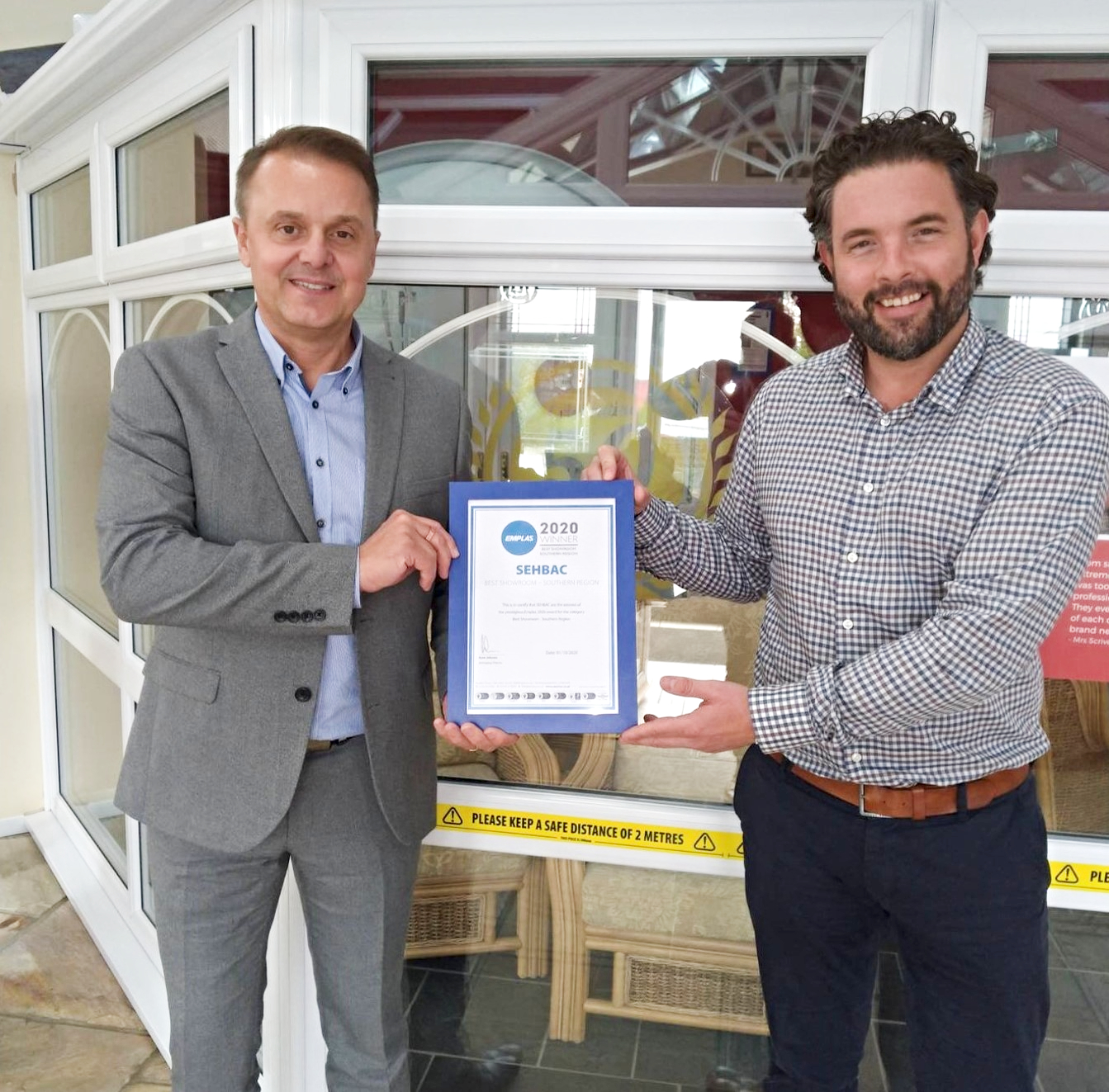 We are proud to announce that our sister company, SEH BAC, are celebrating after winning Best Showroom at the prestigious Emplas 2020 Best Showroom Awards.
SEH BAC operates 13 showrooms across East Anglia, the South East and the Home Counties and won the award for the southern region.
A delighted Peter Wheeler, Managing Director at SEH BAC, said: "It's brilliant to come out on top in the Best Showroom for the southern region and we're thrilled to win the Emplas award.
"We pride ourselves on our refurbished showrooms as the perfect space for customers to come and visit and feel at home in. While being able to browse online is great, nothing beats experiencing the quality and performance of our products first-hand. And our knowledgeable team are on hand to answers any questions."
SEH BAC's collection of state-of-the-art showrooms showcase a huge range of stylish and energy efficient windows, a variety of security enhancing doors and an array of striking extensions.
Emplas' Managing Director Ryan Johnson commented: "Showrooms are so important as they provide the best way for homeowners to gain inspiration and insight for their home improvement plans.
"SEH BAC's showrooms provide the perfect customer journey and experience and allow customers to fully immerse themselves with the company's impressive range of products."
For more information, give FineLine a call on 01622 631613 or contact us online.