Back to news
How much value does an extension add?
28 September 2022 |Advice & Guidance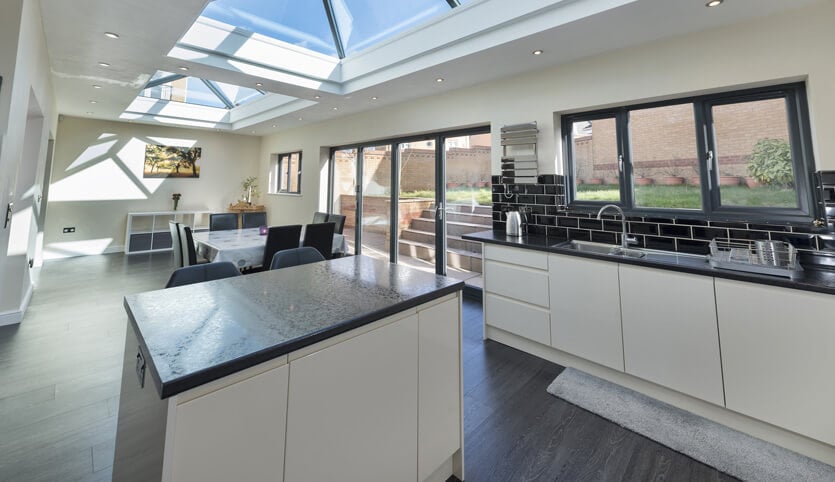 Extending your property will give you and your family much more space but a house extension also adds financial value. It allows you to create new space exactly your way and to your family's requirements. You may not even be considering the financial implications right now, as one of the main motivations behind adding an extension is so that you don't need to move, but it's important to understand what an extension could do to the value of your property.
Which room adds the most value to a house?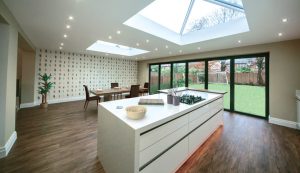 How the extension is used is one of the main considerations when it comes to how much value it can add. According to a recent survey of estate agents, they suggested that an extra bedroom typically adds the most value and could see an increase of up to 20%. Next up was the kitchen. Open-plan kitchen and dining areas are becoming ever more popular these days and an extension here allows you to create a bright and open space perfect for cooking up a storm and entertaining. Add some bi-folding doors and you can easily move between your home and garden with ease when the weather allows. Installing a centrepiece to your extension such as a lantern roof could be the perfect finishing touch that will really give your home the wow factor.
Extensions to suit any home and budget
Here at Fineline, all of our extensions can be tailor-made to suit your home. From extending the dining and kitchen area to creating a brand new room, we can find the perfect solution for you. Our exclusive 3D design service allows you to see what your ideas will look like before they come to life and work begins. You are in control and can customise everything from how much brickwork you want to how many windows the extension will have. From tiled and glass roofs to bi-folding to French doors, the options are endless. Our project managers will help smooth the process for you and if planning permission is required we will contact your local authority on your behalf.
Give us a call on 01622 631613 or get in touch via our website to find out more about what an extension could do for your home.