Back to news
Home extension ideas to keep you occupied through lockdown and beyond
30 April 2020 |Advice & Guidance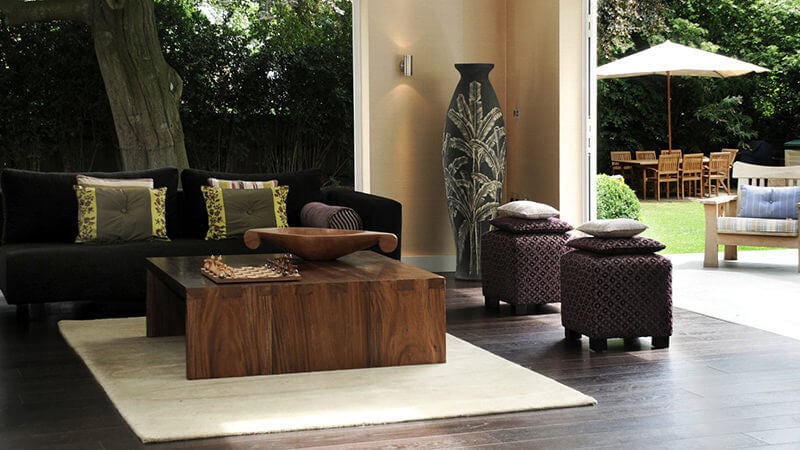 With no choice but to stay in to save lives and protect our beloved NHS, the last couple of months indoors are sure to have awoken your inherent need to maximise your household space. But don't let the clutter get you down! Make the most of your home and stay occupied through lockdown and social distancing rules, with these straightforward home extension solutions.
Organise & Declutter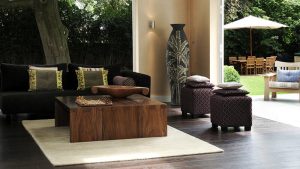 In the fast-paced world of today, even the tidiest people can fall foul to clutter piling up around the home. Decluttering doesn't have to mean getting rid of everything and becoming completely minimalist, it's about realising where and how the clutter is affecting you and striking a balance between the items that bring you joy alongside effective storage solutions. If you have a big task ahead of you, start with decluttering something small like a bookshelf and go from there. Here are a few ideas to get you started.
If you're having trouble knowing whether an item is worth keeping, asking yourself:
– When was the last time you used it?
– Does it serve a real purpose?
Your answers should provide a definitive decision. Anything in reasonable condition can be bagged up, ready for the charity shop. If others can get joy out of your unwanted items, then why not?
Utilise empty wall space e.g. a suspended saucepan rack.
Smart storage e.g. under the bed, vacuum packing, room dividers.
Think outside the box e.g. can a seemingly useless item be up-cycled for another use?
Allow room for growth, by keeping at least 10% of your shelf space bare.
Allow the space to flow e.g. round tables and furniture helps people avoid bumping into things.
Furniture arranging magic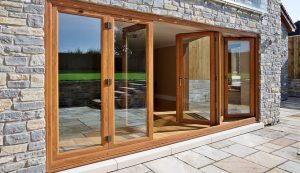 Making your home feel bigger doesn't have to be a costly exercise. Now that you've decluttered, take a step back and look at the room from every angle; could the furniture be positioned better? Follow these essential tips to create a layout that works with you, whilst creating the illusion of more space.
Position large items first
Analyse the space, fit your largest piece of furniture in and then place smaller pieces around it. For example, the most effective bedroom spaces allow at least 24 inches between the side of the bed and a wall, and at least 36 inches between the bed and the door.
By positioning furniture 3-4 inches from a wall, this creates the illusion that the wall is further away than it actually is.
Take into consideration where foot traffic will flow, remove obstacles, and direct traffic around seating areas. This is even more crucial in rooms with two doors.
High contrast striped sofa's or rugs, (equal widths, aligned length-ways), can have an elongating effect on a room.
You and your family's comfort is one of the most important aspects, so making sure coffee tables and lamps are within easy reach of sitting areas and that there's adequate space to move around for pull-out chairs is also necessary.
Glass furniture and doors will amplify light to give the room an airier feel. Contemporary bifold doors, panoramic sliding patio doors and timeless French doors work wonders at enhancing areas low on space and light.
Invest in a bespoke conservatory or an ample extension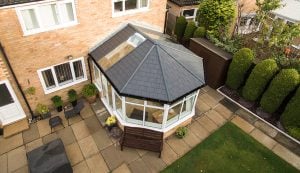 When you're seriously low on space and can't afford to move, an enriching new conservatory, orangery, single storey extension or replacement conservatory roof offers the ideal alternative. Adding considerable kerb appeal and value, a gorgeous glazed extension will flood the space with warming natural light, whilst a reviving replacement roof will rejuvenate existing extensions in need of a little TLC. And before you start worrying about your finances in the current climate, we've got that covered too, thanks to our range of fantastic home improvement finance options.
Our show centres and offices may be closed right now, but we have a range of contact-free options available, including our £99 deposit finance option which allows you to buy now and pay nothing for 12 months. Contact the FineLine team today to discuss the best ways to enhance your home and garden spaces.