Back to news
Double glazing finance – How to tell a swindle from the real deal
23 June 2017 |Advice & Guidance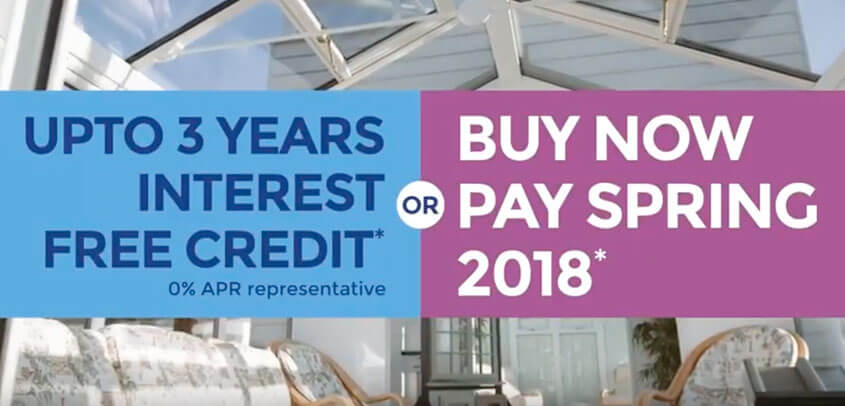 A double glazing installation can be a considerable investment to make. Whether you're replacing a full house of windows, adding a conservatory or orangery, or installing a new entrance door or set of patio doors; a little financial assistance is sometimes required. When you're thinking about a finance package to help you improve your home, it's important to make a sensible decision.
At FineLine, we work with respected financial partners Barclays and Hitachi to offer several finance options to suit all our customer's requirements.
Double glazing finance solutions
When you're looking for a finance package, it's best to adhere to the following guidelines:
Look for a double glazing company who use a well-known provider such as Barclays.
Ensure your double glazing company is FCA (Financial Conduct Authority) regulated.
Always read the terms and conditions.
Choose a company who offer a range of payment plans.
Always ensure you can afford all payments.
Look for customer company reviews.
Go for a recommended installer.
If a double glazing company doesn't meet all the required criteria then it's likely they're the wrong choice for your installation. When planning any home improvements, it's important to do as much research as possible, especially into the legitimacy of a company's credentials. The company you choose is ultimately your decision. Above all, when you decide on a finance package, ensure that you are comfortable with the payment plan.
Finance is fair with FineLine
At FineLine, we offer all our customers a choice of finance options. Choose a Low Rate option with nothing to pay for three months. Go for our Interest Free Credit option, spreading the cost over 24 or 36 months. Or opt for a Buy Now Pay Later scheme to defer payment for up to 12 months.
At FineLine, we are proud of our integrity. All finance packages are subject to application and status; we won't offer our customers a package they can't afford. If you're interested in double glazing and you'd like to find out more about our range of products and finance options contact FineLine today. Call us on 0808 163 4234 or send us a message online.