Back to news
What is a composite door? And what are the benefits?
26 January 2023 |Advice & Guidance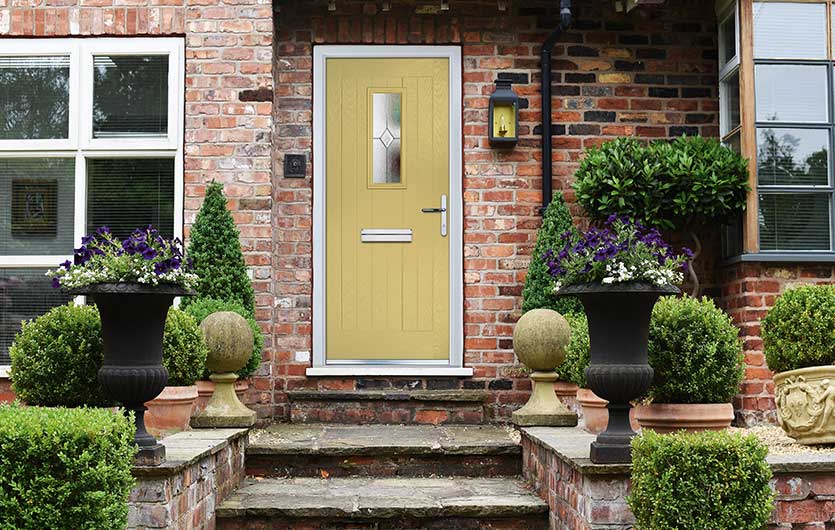 Historically, and with good reason, front doors and back doors were chosen with security as the main thing in mind alongside the door style and colour.
With energy bills sky-high, however, UK homeowners' priorities are changing when it comes to front and back doors, and energy efficiency is now proving just as important when choosing an external door.
It's the reason why composite doors are proving so popular with UK homeowners when it comes to external doors instead of PVC. But what are composite doors and what are their benefits as a front door and back door?
What is a composite door?
A composite door is unique thanks to combining an authentic, classic timber aesthetic with the cutting-edge performance of modern materials such as uPVC. Composite doors are made of several materials and have a solid, sturdy timber core that is surrounded by other materials such as uPVC, laminate or fibreglass (Glass Reinforced Plastic, or GRP).
Secure composite doors
The combination of materials makes composite doors highly secure which is why they are perfect for either a front or back door. The solid structure, strong timber core, other durable layers and resilient frames make the door more robust and often impact-resistant, protecting property from forced entry through external doors from intruders. Composite doors also have multi-point locking mechanisms and durable handles, stopping intruders from finding an easy way in.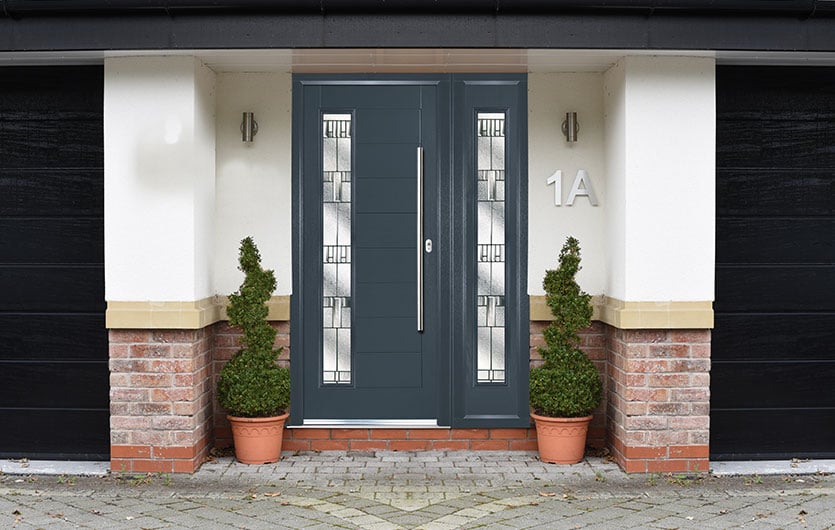 Energy-efficient composite doors
Thanks to wood being a natural insulator, its durable structure and the densely designed composite panels, composite doors eliminate any draughts or cold air entering a home through the front door and back door, and the solid core stops warmth from escaping through the numerous layers so homeowners can enjoy a warmer space and save money on their energy bills. Due to their extra thickness and density, composite doors perform better when it comes to thermal performance than PVC doors and most will have an A or A+ energy rating. The type of glazing will also help the door's thermal efficiency, making them the perfect external door.
Enhancing composite doors
With the front door the first thing most people see, a composite door can enhance a home and help it make a great first impression. Thanks to its natural grain effect and appearance it provides a home with a new front door with that desirable authentic timber appearance, while composite doors come in a range of composite door styles, from classic appearances inspired by older eras to contemporary looks that are ideal for modern homes, and colours to match. For a new front door, composite doors tick all the boxes.
Low-maintenance composite doors
Thanks to a composite door's solid timber core and its durable layers of uPVC and other fully weatherproof materials like GRP, it will be weather-resistant and protected from wind and rain. In poor weather, composite doors will retain their appearance for longer and will be able to perform for decades without wearing down, warping, cracking, fading and rotting over time. Composite doors also don't have to be cleaned regularly or repainted as the design will stay looking its best, making them perfect for front doors and back doors on the exterior of your home.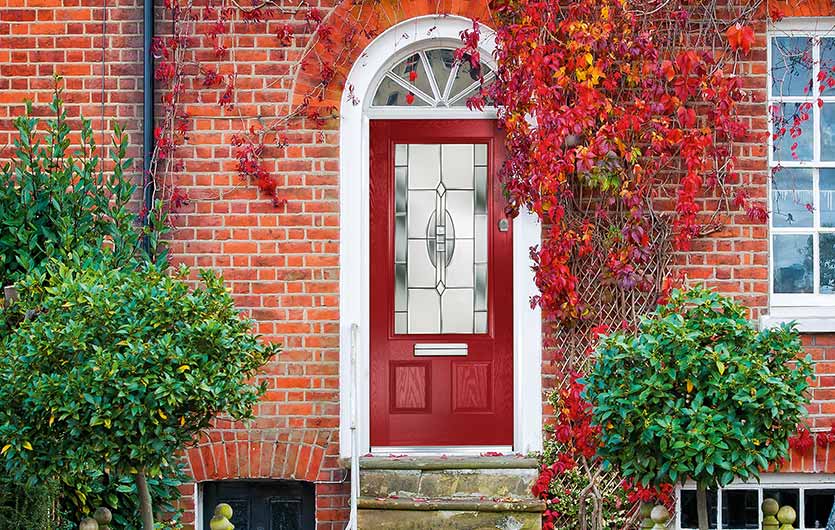 Composite doors in Gillingham and Chatham, to Margate and Folkestone
Our composite front doors and back doors are fitted with Yale locks as standard for unbeatable home protection and if you are looking for even more peace of mind we can include additional locking features into the design such as mortice locks, night latches and door security chains. They can also come with double glazing that can achieve A+ energy ratings to help provides the best thermal performance possible from your front door and back door.
Our composite doors can be created in 150 RAL colours, from Chartwell green to anthracite grey to make them bespoke to you with your choice of colour, and our composite doors are available with dual colour options, so the exterior finish can be a different colour to the interior to perfectly match both the inside and outside style and colour of your home.
We offer a range of composite door styles in our collection, including Heritage doors, and our design team can advise on the best door style for your property and on a range of door glazing options and glass designs for letting in more natural light, including bevelled decorative glazing and leaded glazing, and composite door hardware to match the specification you want.
See our energy-efficient composite doors for yourself
It's no wonder composite front doors and composite back doors are proving so popular in the UK with homeowners that want to replace their external doors. No matter your property style, personal taste, or colour, our composite doors will provide the perfect secure, energy-efficient and bespoke solution for the exterior of your property.
Take a look at our seasonal offers on our exterior composite front doors and back doors, visit your closest FineLine show centre, or contact us to get the right composite door in the composite door style and composite door colour you want to transform your South East home today. When it comes to composite doors, we have everything you need for your new front door or back door.