Back to news
6 ways to make your home more sustainable
19 May 2023 |Advice & Guidance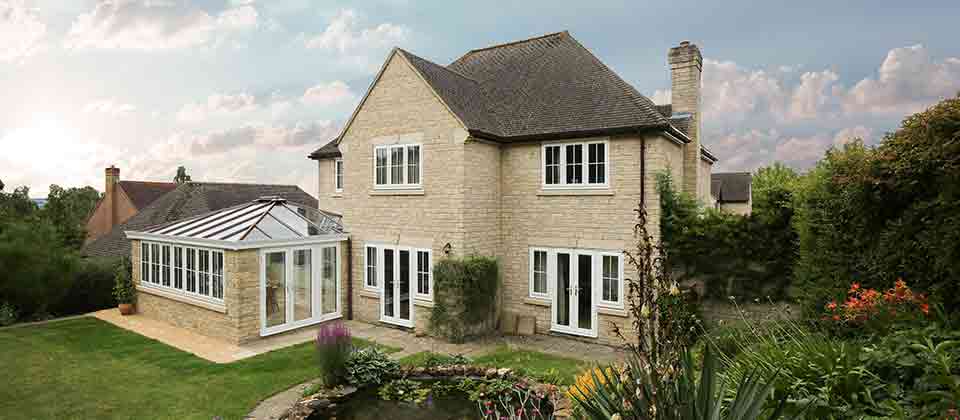 The global warming crisis has become critical, and it is imperative that we adopt measures to decrease our carbon footprint in our day-to-day lives to protect the planet's future. One of the many ways we can achieve this is by making our homes more eco-friendly. By doing so, not only can we help to save our precious planet, but we can also reduce our energy bills and save money. But how do you live more sustainably when it comes to your home? We've compiled six ways that can make your home more sustainable below.  
Energy efficient windows
Upgrading your windows is an excellent way to conserve energy in your home. Older windows are no longer suitable for today's modern approach to sustainability, or for energy efficiency. Fortunately, our windows are designed to not only stand the test of time, but also provide superb thermal efficiency. Unlike older windows, FineLine windows prevent heat loss which reduces the need for heating and therefore saves energy. We offer a wide range of window types and styles, all with an A+ rating for thermal efficiency. With our windows, you can enjoy improved comfort in your home, lower energy bills, and a reduced carbon footprint.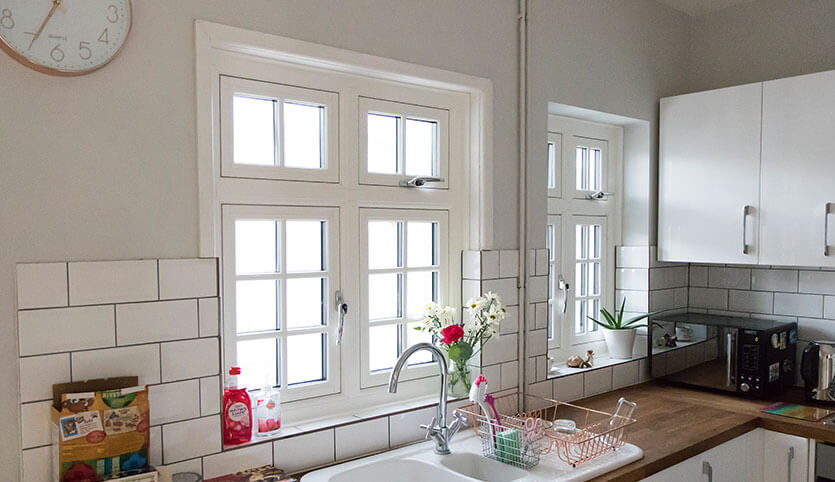 Energy efficient doors
Another effective way to reduce energy consumption at home is by replacing your external doors. Older doors tend to be less durable and less energy efficient, resulting in heat being able to escape much more easily. FineLine provides six excellent front door styles, including uPVC, composite and aluminium, all of which are rated A+ for energy efficiency, like our windows. Additionally, when combined with our advanced Comfort Glass, these doors further prevent heat from leaking out and cold air from getting in.  
By choosing a FineLine door, homeowners can expect to receive a top-quality product that offers excellent insulation, thus reducing energy consumption and bills. Upgrading external doors is a simple yet significant step that can lead to long-term energy savings whilst also promoting sustainability.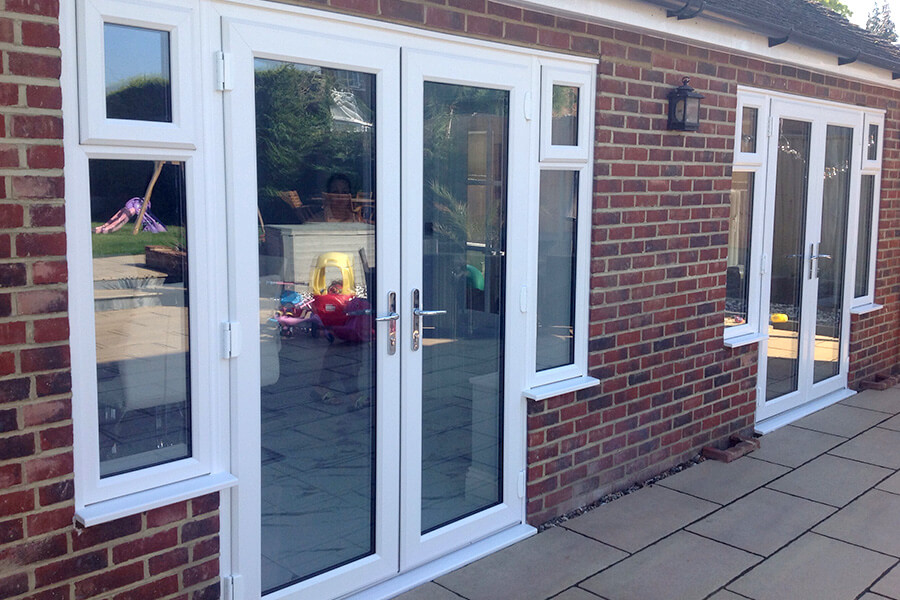 Conservatory roof replacements
Replacing an older conservatory roof has many benefits, including reducing your energy consumption. One of the main advantages of getting a conservatory roof replacement is improved insulation, particularly if the existing roof is made of outdated polycarbonate, a less durable material commonly used in older conservatories. Upgrading to a new roof made of materials like tiles or glass, or choosing a solid or lantern roof can result in much better temperature regulation in your conservatory. This leads to reduced dependence on heating or cooling systems, resulting in lower energy costs.  
In addition to the energy efficiency you will gain, replacing your old conservatory roof will also help to increase your property value. At FineLine we offer a variety of conservatory roofs to suit your unique needs and preferences.     
Solar Panels
If you are passionate about making your home more sustainable, then you may want to consider installing solar panels. By gathering solar energy from the sun and converting it into electricity and hot water, solar panels can help to reduce greenhouse gas emissions and lower your energy consumption. In fact, did you know that solar panels can help to reduce your home's carbon footprint by up to 80% a year? Think about it on a larger scale, if all UK homes installed solar panels, the change to the environment would be significant.   
Solar panels produce a renewable source of power, which means they could reduce your energy bills significantly. So, if you want to take a step towards a more sustainable lifestyle and save money on energy bills in the long run, installing solar panels is a great way to achieve both goals.  

LED Light Bulbs  
Swapping the bulbs in your home to LED bulbs is a simple yet effective way to contribute to a greener and more sustainable future. Unlike traditional incandescent or halogen bulbs, LED bulbs use up to 80% less energy, making them a smart choice for eco-conscious homeowners. In addition, LED bulbs produce significantly less wastage, converting 95% of their energy into light, with only 5% lost to heat. In contrast, fluorescent light bulbs convert that same 95% of energy into heat, and only the remaining 5% is used as light, making LED light bulbs a much more efficient choice.   
In addition to their energy efficiency, LED bulbs also boast a much longer lifespan compared to that of other light bulbs. In fact, LED light bulbs can last 25 times longer than their traditional counterparts. By choosing LED light bulbs, not only are you making a smart financial decision by saving money on both the product and your bills, but you are also making a sustainable choice that contributes to a healthier planet. In fact, as a responsible, forward-thinking company we take sustainability and the environment very seriously too and we have also replaced the lighting in our FineLine offices with more energy-efficient lights to use more renewable energy.  
Smart Meters
Smart Meters are an innovative system that aims to conserve energy in the home. They work by providing real-time data on energy usage to homeowners, which helps them to track their habits and adjust their energy consumption accordingly. With fast data transmission, homeowners can see the amount they are spending as it happens, allowing them to make informed decisions about when to adjust the meter.  
By using this technology, the idea is that you will be much more aware and mindful of the amount of energy you are consuming daily, especially when used in conjunction with a smart thermostat. This should help you make small adjustments like turning down your thermostat to conserve energy and save money.   
Make your home more sustainable – and save money too!
By making these six changes in your home, you will be doing your part to work towards a more sustainable planet. Of course, it benefits you too, as you are sure to see a reduction in your energy bills. For more information on how we can help you make your home eco-friendlier, get in touch today!