Back to news
5 things to consider when planning your perfect conservatory
6 March 2017 |Advice & Guidance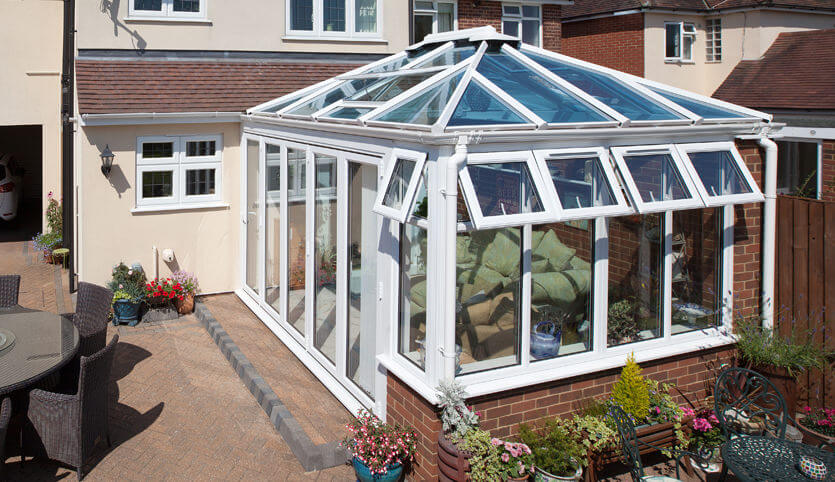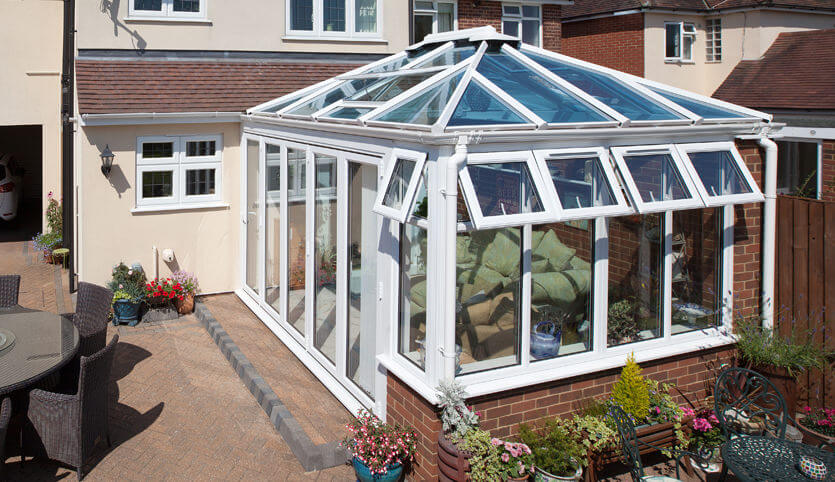 When you're thinking of adding a conservatory to your home, it's important to plan in advance. The more you consider how you'd like the project to progress, the higher the chance of you being happy with the completed installation. At FineLine Windows, we've got years of conservatory installation experience. This experience has given us the knowledge to be able to perfectly plan any conservatory installation so it runs as smoothly as possible. With FineLine Windows, the final product will undoubtedly be the beautiful living space you've always dreamed of. In this month's blog, we're giving you five things to consider for your conservatory planning project.
1. Purpose
The first thing to consider in your conservatory planning is why you want a conservatory and what you're going to use it for. Home extensions can transform your living area, but they're most successful when you know what function they'll provide. A conservatory can be used purely for extra space. You may be happy in your home and not want the upheaval of moving house, but perhaps due to a growing family, you need more room.
Perhaps you work from home and you want your conservatory to be a bright and airy office space. A conservatory is versatile and can be used as a dining area, relaxation room, games room, or living area. With such great versatility, it should be easy to choose your conservatory's main function.
2. Material
The material used to build your conservatory is another important consideration. At FineLine Windows, we install conservatories in hardwood, uPVC, and aluminium. Each material has its own benefits. The material you choose will depend on several factors. Personal preference is a factor, as is energy efficiency requirement, and security concerns.
The age and style of your property will also affect your choice of material. For traditional properties, hardwood will help to retain a property's character. uPVC is the most cost effective option and is extremely easy to maintain. Aluminium is sleek and contemporary and is extremely durable; perfect for modern homes and a great future investment.
Whichever material you choose, all our conservatories are available in a range of colours and finishes to perfectly match your home.
3. Planning Permission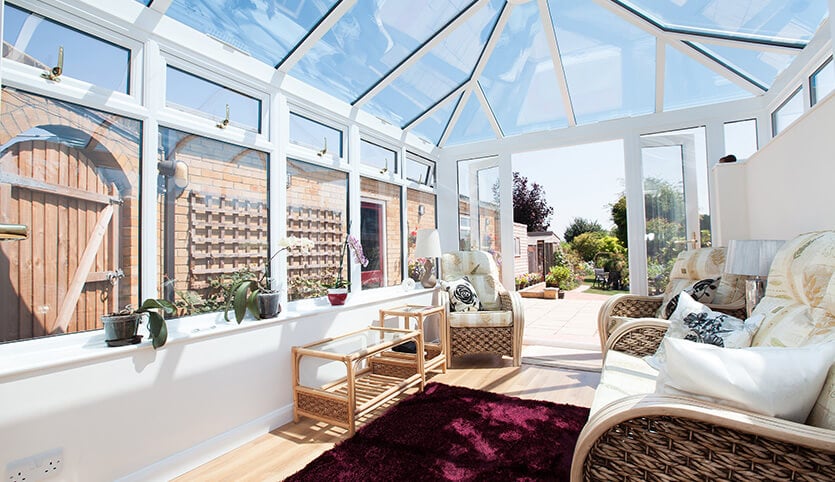 When installing a conservatory, planning permission isn't usually required. If your conservatory does require planning permission there's no need to worry. At FineLine Windows, we will liaise with the local council's planning department and submit all necessary applications on your behalf. We ensure that every conservatory we install meets current Building Regulations requirements, so you can relax knowing that your home extension is in safe hands.
You're only likely to need planning permission if your conservatory will cover more than half the area surrounding your house, or if the conservatory roof is higher than the highest point of your existing property. You must also obtain planning permission before you build on raised platforms such as verandas and balconies.
4. Position
It's a consideration that's often overlooked, but the position of your conservatory will affect your conservatory planning. If your conservatory is going to be north facing, it will probably get quite cold in Winter. This problem can be solved by installing a heating system when building your conservatory.
If your conservatory is going to be built in a sunny, south facing direction, it's likely to get very warm in the midday sun. Integrated blinds and air conditioning systems are great solutions for when it all gets a bit too hot. For ultimate ventilation and to really let the outdoors in, install bifold doors as your entrance door of choice.
5. Style
The style of conservatory you choose will depend on personal preference and the style of property you call home. At FineLine Windows, we install a range of conservatory styles including Edwardian, Victorian, and Gable style. We also offer a range of roofing options from fully glazed, to the innovative Livin Roof, and traditional tiled roofs.
If you've been inspired by our blog and you'd like to know more about conservatory planning contact FineLine Windows. Call us free on 0808 231 4269 or send us a message online. Our team of industry experts will be happy to provide guidance at every step of the installation process.