Back to news
Uniquely Shaped Windows
20 January 2015 |Home & Garden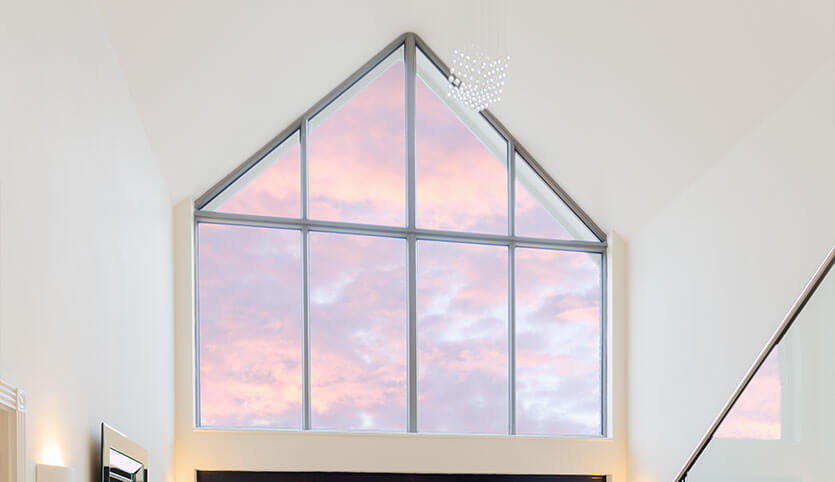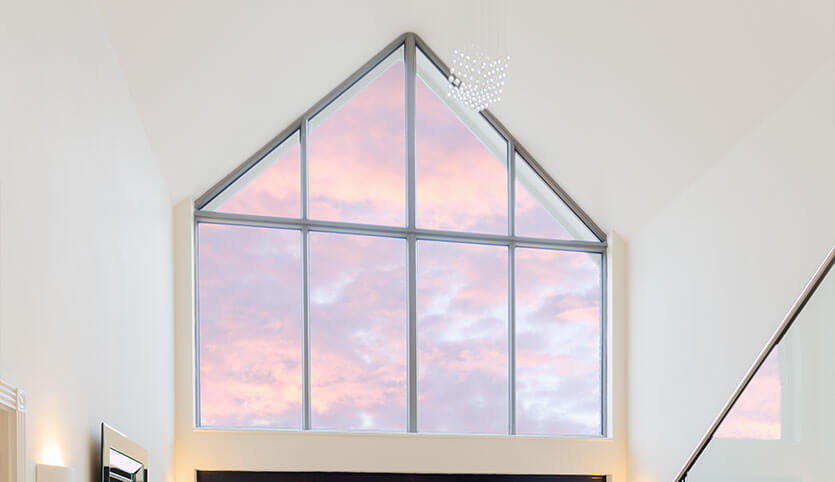 Just because you have uniquely shaped window in your home, it doesn't mean you have to put up with inefficiency and draughts. Shaped windows can be just as easily replaced as your standard window and at Fineline we offer a range of options to match your home's existing style and range of window shapes.
Replacement bespoke windows
While we often think of replacing our main windows, some homes with design tweaks and shaped windows –  we may think are not worth replacing or too difficult, but this is an easy obstacle to get around and could mean a warmer home.
Shaped windows are often common within bathrooms, porches and lobbies – either featuring as a main design feature or providing privacy without compromising light. Common shapes are often semi-circles, full circles and oval but can come in a wide variety of different shapes and sizes.
Uniquely shaped window materials
Shaped windows are an excellent design feature and whether they are already present in your home or you want to install one, there are a variety of choices available. Choose from hardwood, aluminium and UPVC in a variety of finishes and colours to match your home.
All the materials have their own benefits and qualities but all are designed to be as efficient as possible – helping to insulate your home. Teamed with our double glazing or comfort glass, you will notice a significantly warmer home, without being subject to draughts that make your home uncomfortable.
Our hardwood frames are carved from solid wood helping to provide better insulation while still being in keeping with a more traditional home – our range of wood stains allow you to choose something that matches the existing frame work of the home so despite replacing your shaped window – you'll never know the difference aesthetically.
Our aluminium option provides unrivalled strength and security, protecting your home against potential intruders and standing the test of time for years to come. Our range of colour options allows you to match the original or existing framework of the property.
Or if you want a no maintenance option, our UPVC frames come in a range of colours and finishes and can look as warm and welcoming as wood. They require little to no maintenance and will stay looking their best for years to come.
To find out more about our shaped window options, call one of our experts who will be able to explain our range of products and shapes and what Fineline can do for you.