Back to news
Skylight vs roof lantern, what's the difference?
19 August 2021 |Advice & Guidance

When extra room and natural light are essential, more and more homeowners in Kent are turning to modern extensions featuring skylights or roof lanterns for the answer. But what exactly is the difference between these two trendy roofing options and, more importantly, which is best for your improvement project?…
Let's take a look together, with a few more frequently asked questions included for good measure.
Roof lanterns vs skylights – what's the difference?
Skylights, also known as rooflights, are fitted directly into the roof at the same angle.
Formed from multiple glazed panels fitted at an angle, roof lanterns sit on top and are designed to add height to flat roofs.
Skylights can also be installed in pitched roofs as well as flat, whereas roof lanterns are specifically designed for flat roof installation. Although both roofing options can be tailored to a specific architectural style, sleek skylights are typically chosen for contemporary projects whilst beautifully pitched lantern roofs create a real statement in heritage, period and more traditionally styled homes in Maidstone and Kent.
What are the benefits of roof lanterns?

The perfect focal point for Georgian, Victorian and Edwardian styled homes
Vast swathes of glazing welcome the most light into the space
Roof lanterns keep energy bills low
Solar control & roof vent options to regulate internal temperatures all year round
Designed for quick and easy installation, ideal for single storey extensions
Can add considerable value to the property
What are the benefits of skylights?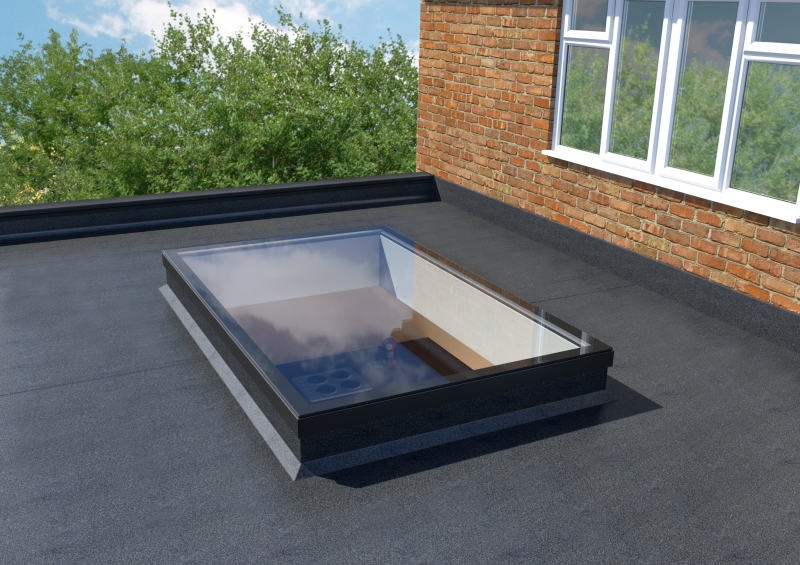 Ideal for 'less frame, more sunlight' aesthetics
Skylights are not confined to flat roofs
More privacy, as they're individual panels rather than a fully glazed roof
Fully opening skylights can enhance ventilation
Best for homes with height restrictions
Do roof lanterns let in more light?
Essentially creating a completely glazed ceiling, roof lanterns can let in three times as much light as a normal vertical window. That's not to say that skylights let less light in, as our modern flat roof extensions can accommodate the most extravagant 'Grand Designs' with impressive extra-large rooflights up to 23m².
Are roof lanterns double glazed?
Constructed from a minimum of 4 panes of glass, to comply with current building regulations for thermal efficiency, roof lanterns must be installed with double glazing at the very least. Our roof lanterns and skylights use A+ rated double glazing which utilises innovative techniques to retain the warmth inside and keep draughts out. Able to reach U-values which are higher than building standards, our high-performance glazing actively stops your extension overheating in summer and includes insulated under cladding and eaves rails to keep the cold out for optimum temperatures all year round.
Quality skylights & roof lanterns in Kent
Whether you're dreaming of a modern flat roof extension or an elegant pitched lantern roof, improve (don't move!) with FineLine Windows. Visit one of our extensive home improvement show centres, get a price or contact us to find out more.