Back to news
Retro home improvements: Give your home back its classic style
1 February 2017 |Blog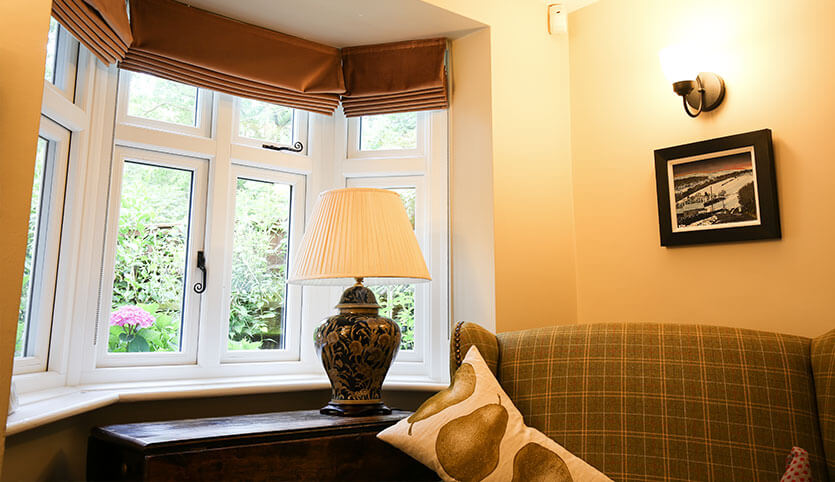 Do you live in a period property? It could be Georgian, Victorian, Edwardian, 1920s or 30s. Is your home full of retro home features that you aren't making the most of? Highlight the best parts of your home with a retro home re-fit from FineLine Windows.
1. Conservation windows and doors
If you live in a listed building or conservation area it's important that any modernisation you undertake is in keeping with the area's character. Replacement windows and doors from FineLine do exactly this. Our hardwood bay windows are perfect for Victorian properties. The bay area creates extra space in a room and allows natural light to flood your living area.
For Victorian and Georgian properties, our hardwood sliding sash windows provide all the benefits of modern glazing with the classy aesthetic of the era. For 1920s and 30s homes, our range of composite doors come in a variety of styles to perfectly suit your home's character.
At FineLine Windows, we also install a variety of shaped windows. Period properties sometimes have unusual architectural features which can be difficult to update. No matter what shape of window you require, we can install bespoke shaped windows to meet any specifications. Circular, octagonal, or triangular windows will create a feature in any home. Speak to our experienced team to find out which conservation windows would best suit your home.
2. Heritage colours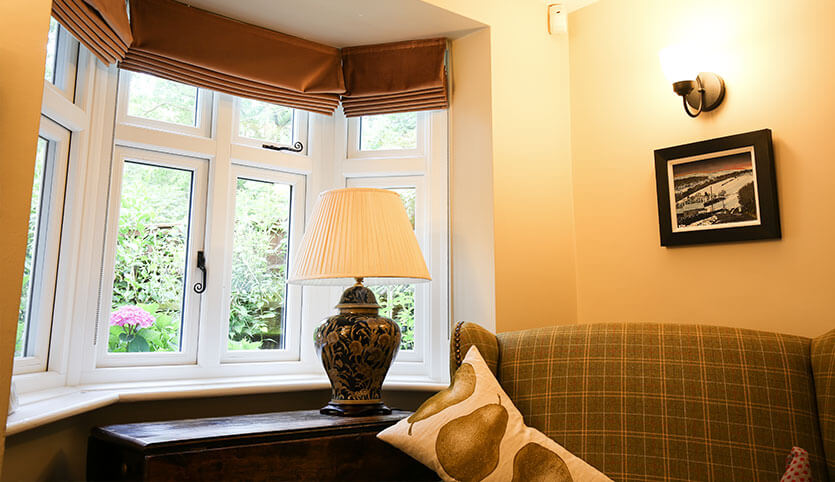 You'll be amazed what the right colour scheme can do for your home. Our hardwood window and door range can be painted in any colour to match your internal décor and style of property. For Georgian houses, choose an elegant tone like deep green or vermilion which will perfectly complement the elaborate doorways and decorative plasterwork and panelling common in Georgian properties.
The strong shades of the Georgian era overlapped into the early Victorian times but by the end of the Victorian period a lighter palette was becoming more popular. Pastel shades of pink and blue were used to accentuate the high ceilings and sense of light and airiness. With a pastel colour scheme your Victorian home will be revitalised and the subtle style will irradiate beauty.
During the Edwardian era at the turn of the century, the trend towards pale became paler with soft creams and off-whites echoing the feeling of freshness at the beginning of the new century. During the 20s and 30s, Art Deco fashions meant that bold colours again became fashionable. Darker blues and reds were used alongside lighter shades to create a vivid contrast of colour.
Whatever period your home was built, make sure you choose a colour to complement the style of the time.
3. Cobbled driveways
Cobblestone roads have been popular in the UK since ancient times. They provide excellent durability and drainage and have a traditional look perfectly suited to conservation areas. If you live in an older property, a cobbled driveway will be sure to enhance your home's exterior aesthetic.
At FineLine Windows, we install stone effect cobble driveways which perfectly replicate natural stone. Choose from Basalt, Canvas, or Iron Grey to match the exterior look of your home. You can easily achieve a beautiful antique look for your home with a new cobbled driveway from FineLine Windows. As well as driveways we also install patios for the perfect outdoor living experience.
4. Traditional hardware
Make the most out of your home's period features with our modern take on a range of traditional hardware. Period door and window furniture can become worn and damaged over time. With replacement windows and doors from FineLine you don't have to compromise on style to keep your heritage home looking traditional.
Our conservation windows and doors are fitted with a variety of door knockers, letter plates, numbers, spyholes, and window handles and hinges in a range of styles and finishes. When you want to replace your window and door furniture look for polished chrome for an Art Deco look, traditional brass for Victorian properties, or wrought iron for an imposing Georgian home. Traditional hardware can highlight the features that make your home a retro masterpiece.
If you've been inspired by our blog and want to find out more about our retro home improvements contact FineLIne Windows today. Call us on 0808 163 7548 or send us a message online; our friendly team of industry experts are always happy to offer advice or answer any questions about your home improvement plans.