Back to news
Refurbish Your Conservatory Roof This Summer
28 April 2016 |Blog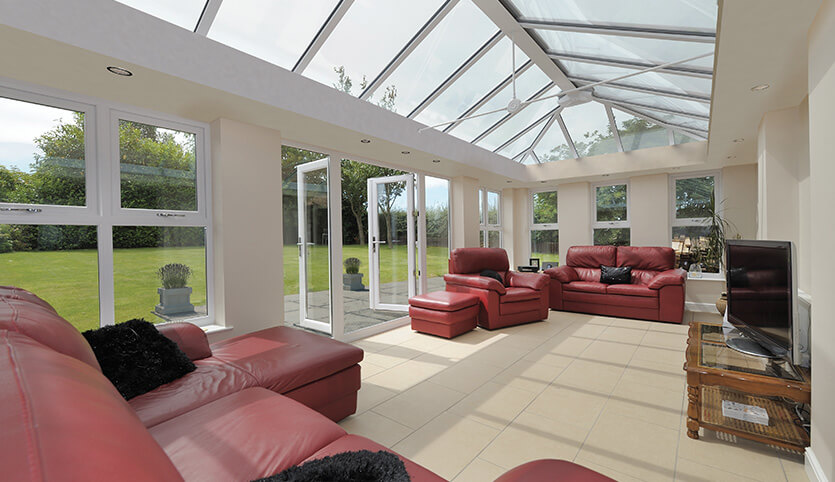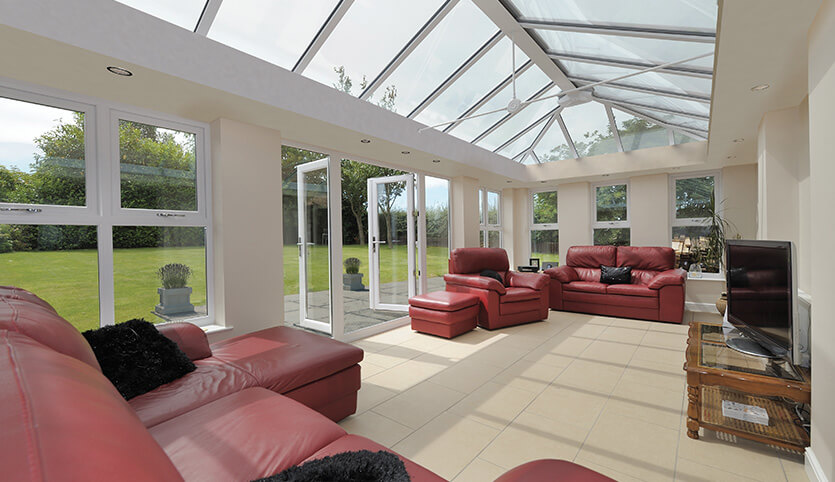 If you have a conservatory, it's only natural to want to make the most of it, but if your conservatory is older – enjoying your conservatory can be easier said than done if it overheats during the summer months, becoming an unbearable sauna.
This can mean a conservatory only becomes a space you can enjoy occasionally – when you get the perfect neutral weather – but why put up with that when a conservatory is such an adaptable and enjoyable space.
Just because your conservatory is older, doesn't mean you have to put up with these problems. The conservatory market has moved on leaps and bounds over recent years, introducing a wealth of new technology and innovation to the industry.
Polycarbonate roofing is rarely fitted these days because of developments in glass technologies. Many new conservatories now have self-cleaning glass which manages to incorporate both heat retention and dispersal – allowing you to enjoy your conservatory all year round.
Conservatory refurbishment allows you to transform your existing conservatory to come up to speed with modern designs.
There are a variety of ways you can transform your existing conservatory, such as changing the existing roof design for a pitched roof, which can even be adapted for a bungalow.
You could also upgrade windows and doors, making use of the existing framework but enjoying a more energy efficient design – up to scratch with modern standards. Alternatively, you could swap out the wall and roof glass for efficient alternatives.
On a similar vein, to help regulate temperature – there is also the option to have us supply and fit roof vents, operated manually or electronically with automatic rain and temperature sensors – allowing your conservatory to remain cool during the summer months.
If you want to enhance the style for your conservatory there are options for that too, such as incorporating an orangery style head beam with down lights to help enhance your conservatory's aesthetic style. Alternatively, you could swap out your existing conservatory roof for a LivinRoof – providing a vaulted ceiling while still allowing natural light to flow through with glazed panels. You can enjoy a new lease of life to your conservatory – allowing it to feel seamlessly like the rest of your home, functioning just as any other room – expanding your home effortlessly.
Why let your conservatory go to waste when you can easily enhance it with a few simple changes, much cheaper than investing in a whole new conservatory but allowing your existing conservatory to feel brand new and transformed.
Transform your conservatory into a space you can truly enjoy all year round come rain, snow or sunshine.
To see how you could transform your existing conservatory in Kent with the latest technology improvements, speak to one of our experts based in Dartford & Maidstone,  who will be able to talk through your wants and needs and work out a bespoke plan to help transform your conservatory into a place you can finally enjoy all year round like any other room in your home – to entertain and relax.