Back to news
The Real Benefits of Installing Double Glazing in Your Home
27 July 2016 |Advice & Guidance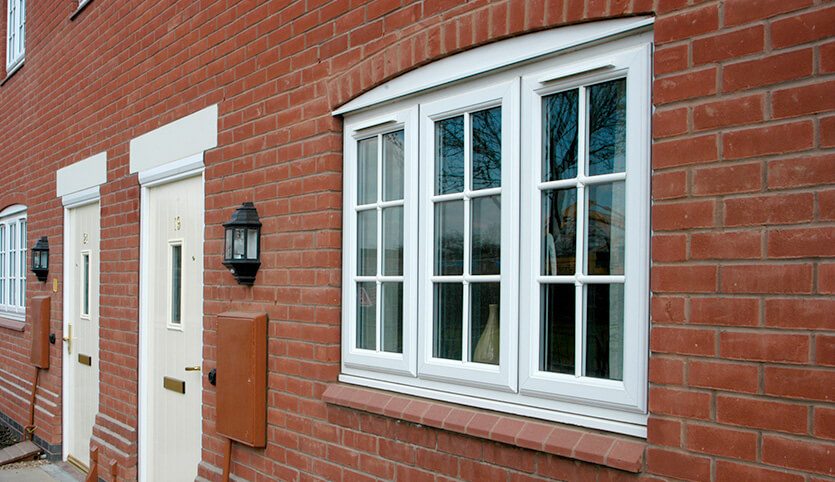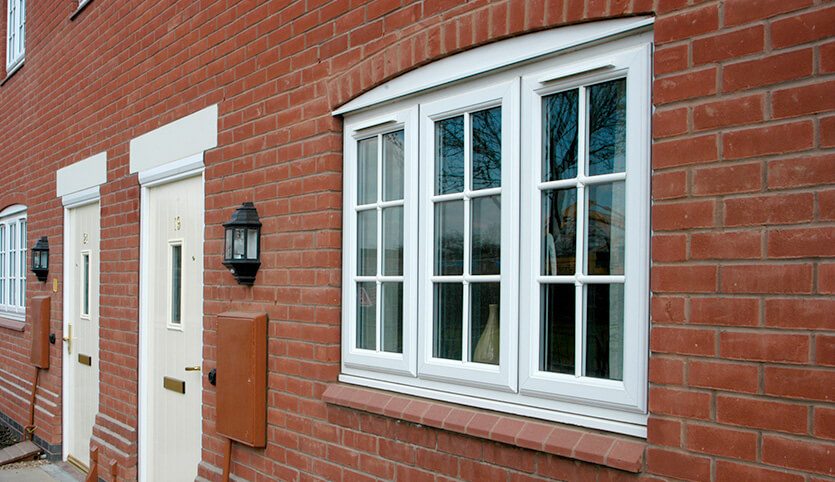 Whether you still have single-glazed windows in your home or your replacement windows were fitted some years ago and have frankly seen better days, there are a number of key benefits of double glazing you could enjoy if you decide to upgrade and have new units installed.
Some of these are less obvious than others, which is why we decided to gather them all into one place. Hopefully, having apprised yourself of all the advantages that double glazing has to offer, you will be in a much better position to make an informed decision as to whether now is the right time for you to seriously consider having your existing units replaced.
What are the advantages of double glazed windows?
Before we start with our list we should point out that most if not all of the potential benefits, will only be apparent if you invest in good quality windows and have them installed by a team of experienced and fully qualified professionals. FENSA certified companies are your best bet and make sure you ask for testimonials before you agree to hire any particular contractor. You also need to make sure that the units you have fitted are a good match for your home's exterior.
Energy Efficiency Savings – If you have ever had occasion to talk to a sales representative from a company that manufactures or installs double-glazed windows, you have almost certainly heard all about the energy efficiency benefits they have to offer. However, most people tend to switch off in such situations, which is a shame because modern units really do have a lot to offer as far as energy savings are concerned. A+ rated windows allow more heat into your home than they let out, making them an excellent choice for parts of the world where cold harsh winters are the norm. Depending on the windows you are replacing, A+ units could pay for themselves in a matter of years.
Warmer Rooms in the Winter – With better thermal retention, your rooms will stay warmer in the winter and use less energy to heat. Cold spots will be an issue of the past too.
Security – Single-glazed windows are extremely easy to break, making homes with such windows an easy target for local burglars. While it is quite possible to break a double-glazed window, it takes more time and effort, and involves making a lot more noise: three things that potential intruders are keen to avoid at all costs. By installing double or even triple-glazed units, you can make your home considerably more secure.
Appearance – Nothing ruins the appearance of a property from the outside more effectively than rotting window frames or uPVC glazing units that are so old they are literally falling apart. Installing brand new windows is one of the easiest ways to instantly increase the curb appeal of your property, and when performed as part of a major exterior renovation the results will be spectacular: it will be as if you have moved into a new property, from the outside at least!
Less condensation – Double glazed windows reduce the moisture on the window panes, as the airtight seal prevents condensation from building up. This also reduces the likelihood of mould appearing too.
Better Noise Reduction – With air-tight seals and advanced double glazing, the outdoor noises will be kept out of your home so you can enjoy peace and quiet in your home.
Return on Investment – Anybody that tells you it is possible to recoup 100% of the money you invest in double-glazed windows, in the event you should later sell the property in which they were fitted, is almost certainly being a little overoptimistic but there is no doubt that attractive new windows will make your property easier to sell, should you wish to move in the future. If you apply for double glazing finance – 3-year interest free deals are available at the moment – you can spread the cost of your new windows over a few years without incurring any extra charges, making it an even more appealing investment.
Choosing the Best Type of Windows for Your Home
As we mentioned earlier, you need to spend some time thinking about the style of windows you are going to have fitted in your home, as well as their build quality and energy efficiency rating. While uPVC frames are a great low maintenance choice for modern homes, they will probably look out of place in a Georgian townhouse. For period properties, wooden frame are a good choice but if you are not keen on the extra maintenance they require, you could go for composite frames instead. Composite units combine the beautiful appearance of natural wood with the low maintenance of man-made materials.
Reap the benefits of double glazing
Don't delay upgrading your windows and continue to have problems with draughts and high energy bills. The advantages of double glazing will be noticeable as soon as you have your new windows installed.
We are one of the leading suppliers and installers of double glazing in Kent including Dartford & Maidstone, so if you live in this part of the country, please do not hesitate to get in touch. If you'd like to find out more, talk to our experts for free now on 01622 631613 : they will be happy to answer all your questions.