Back to news
Our best sale of 2018 on our doors, windows, roofline & conservatories is here!
17 April 2018 |Company News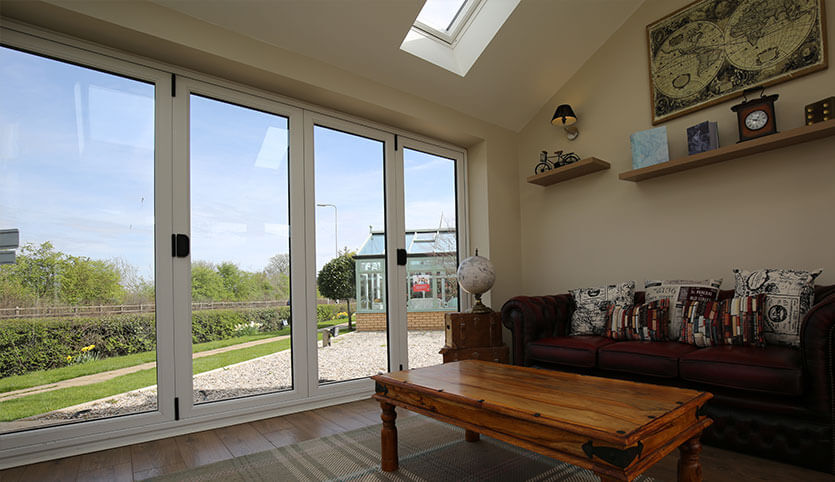 FineLine aren't pulling any punches this year in terms of helping homeowners realise their dream home ambitions. This is most evident in our newly-launched offer which could see you save up to 40% off the standard price of our windows, doors, and conservatories. The offer only lasts until April however, so if you've been putting off that new front entrance door for a while, don't hesitate to take advantage. Here's a little bit more about our best sale of 2018!
Up to 40% off our full range of home improvements
When we say full range of home improvements we mean it! The 40% offer covers every window style, every conservatory shape, every door size, and all variations in between. The savings will differ depending on the exact specifications required. But needless to say, there's never been a better time to take advantage and improve your home with a new window, door, or conservatory.
Whether you're looking to improve the overall energy saving capabilities of your property to reduce heating bills, in the mood for a complete house makeover, or want to feel more secure when at home, we're sure to have a product in our range to suit. All offer a great level of customisation to let homeowners find a solution that aligns with both personal tastes and existing property aesthetic.
No conservatory too big or window too small!
Picture all the things you could do with the appreciated extra space a conservatory brings or the energy costs you could reduce with the installation of new thermally efficient windows and doors. When claiming this exclusive offer, we at FineLine will work closely with you on your project ambitions to assure that the result is on time and on budget. Included under the offer is not only all our products, but every variant of size, shape, and dimensions too.
Huge savings for a limited-time only!
There's never been a better time to take that big leap towards to your dream home, all thanks to our limited-timed offer that could see you save up to 40% on all windows, doors, and conservatories. If you're unsure about which solution would best suit your home or are curious as to what percentage your desired product comes to, get in touch via online message.