Back to news
Modern home exterior design ideas for 2018
8 November 2017 |Blog

November is here. Winter has arrived, and in less than two months' time it will be 2018. With the festive season fast approaching, you may be focussed on family events and Christmas shopping, with renovation projects the furthest thing from your mind. Now is the best time, however, to start planning your home improvement plans for the new year.
As the colder weather arrives, we spend more and more time inside our homes. Your property's exterior often gets overlooked and can become weathered and damaged over time. With this in mind, if you make one New Year's Resolution this year, make it a home exterior makeover. To help you get inspired, here are some modern home exterior design ideas for 2018.
Install a composite door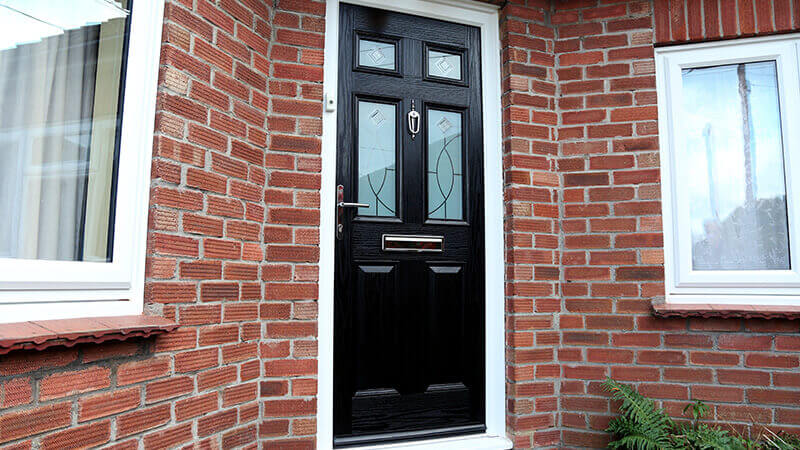 Composite doors are now the most popular entrance door option for UK homeowners. They are available in a wide range of styles and colours, incorporating your choice of hardware and as much or as little glazing as you desire. They create a modern and stylish look to the exterior of any property with their durable GRP finish. Providing some of the best security and energy efficiency levels available today, they are an excellent way to improve your home's exterior.
Upgrade your windows
Replacing your windows will have a dramatic impact on your home's exterior. From standard casement windows to traditional sliding sash and innovative tilt and turn, we have a wide selection of windows to choose from. Depending on your taste, requirements, and style of home, you can opt for uPVC, aluminium, composite, or natural hardwood windows. Choose thermally efficient double glazing or upgrade to comfort glass for the ultimate in acoustic insulation.
Renovate your roofline
Roofline protects your property from the elements. It repels rainwater and directs it away from your home. Your roofline is an integral part of your home and should be kept in the best possible condition. Replacing your roofline is sometimes necessary to protect your home. It's also a great way to enhance your home's exterior aesthetic. At FineLine, our durable and low maintenance uPVC roofline will modernise your home and look stylish and attractive.
If you'd like to find out more about how FineLine can help you to improve your home in 2018, contact us today. Give us a call on 0808 115 1576 or send us a message online.