Back to news
Is it worth putting a replacement roof on my conservatory in Maidstone or Dartford?
16 October 2023 |News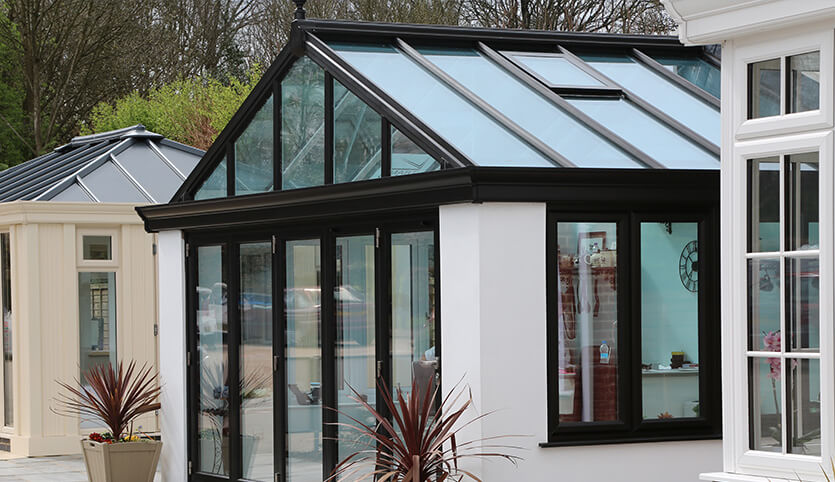 Your existing conservatory should be a bright and welcoming space that allows you to relax and enjoy your garden all year round. Unfortunately, that isn't always the case. In fact, chances are your existing conservatory is too hot in the summer and too cold in the winter. The reason? It is more than likely the conservatory's roof that's causing the problem. Older conservatories in the UK have a polycarbonate roof or glass roof which will not be performing as it should.
Is my conservatory roof the problem?
As your existing conservatory roof is old and worn, it is likely to be causing all sorts of issues which will affect your conservatory and its suitability as a living space. It may be getting unbearably hot in the summer and freezing cold during the winter months, while it will also lack insulation and may well be letting in dampness and leaks, and heat loss is not great for your heating bills. Sound insulation will also be a problem, meaning that when it rains it can sound incredibly loud, making it tough to hold a conversation, let alone relax. From the outside, it may also be proving something of an eyesore, helping to make your conservatory look outdated and a world away from matching the style of your property.
Choosing the right replacement roof for your conservatory in Maidstone and Dartford
If you are having any of the problems above, then it could be time to consider putting a replacement roof on your conservatory. The type of roof you choose is important, as well as the material and style to suit your needs for the space. If you want to let natural light flood into your conservatory, then a glass roof is the perfect choice. To make your conservatory blend in with your existing home, then a tiled roof is the way to go. And if you want the best of both, then a solid roof will be an excellent choice.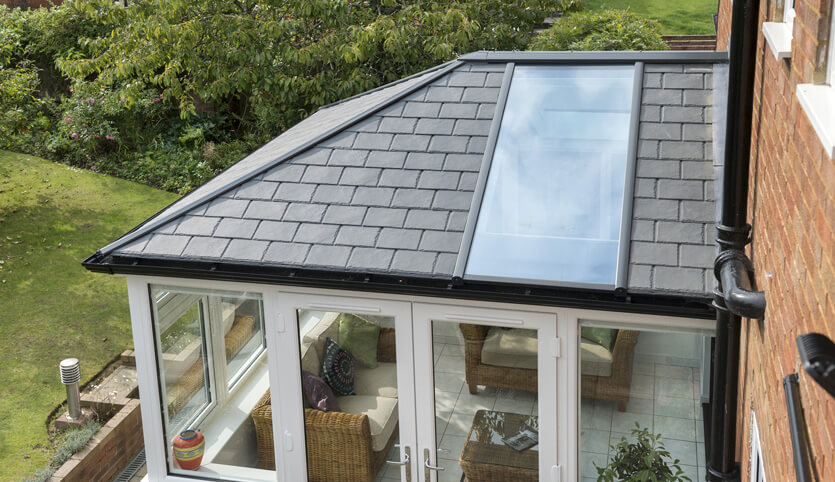 Glass Conservatory Roof
Crafted from high-performance glass and featuring expansive, thick glass panels, a glass roof is designed to flood your conservatory with natural light. It incorporates energy-efficient glass, ensuring enhanced thermal performance, with integrated solar control to effectively shield your space from excessive sun heat, maintaining a pleasant indoor temperature even during scorching summer days. The glass is also self-cleaning, meaning it's easy to keep looking brand new.
Tiled Conservatory Roof
A durable roofing solution, consisting of elegant and lightweight composite tiles engineered with strength and the ability to be customised to blend with your home's existing aesthetic, a tiled roof is perfect. In addition to their authentic look, they offer excellent insulation and substantial noise reduction, enhancing the overall comfort of your living space. Tiled conservatory roofs are also the most energy efficient roof when compared to glass.
Solid Conservatory Roof
A solid roof offers the ideal blend of glass and tiled roofs, allowing the natural light in while preserving your privacy. It combines substantial glazing sections with solid components using composite panels and boasts remarkable efficiency, delivering outstanding insulation and substantial noise reduction. You can also easily adjust the ratio of glass to solid elements to tailor it to your specific requirements.
The benefits of a replacement conservatory roof for your conservatory in Maidstone and Dartford
Whichever replacement conservatory roof you choose for your conservatory in Maidstone or Dartford, you will notice the improvement straight away. It will offer better insulation and improved comfort, keeping your conservatory at a more comfortable temperature all year round. Thanks to its modern materials, you will notice your energy bills dropping due to your roof's improved energy efficiency capabilities, as well as a significant reduction in noise from the outside elements, making for a quieter space. You will also notice the transformation of the look of your conservatory, with it seamlessly blending in with the rest of your property and looking like it's been a part of your home since the very beginning. Your new roof will make your conservatory feel like a new living space.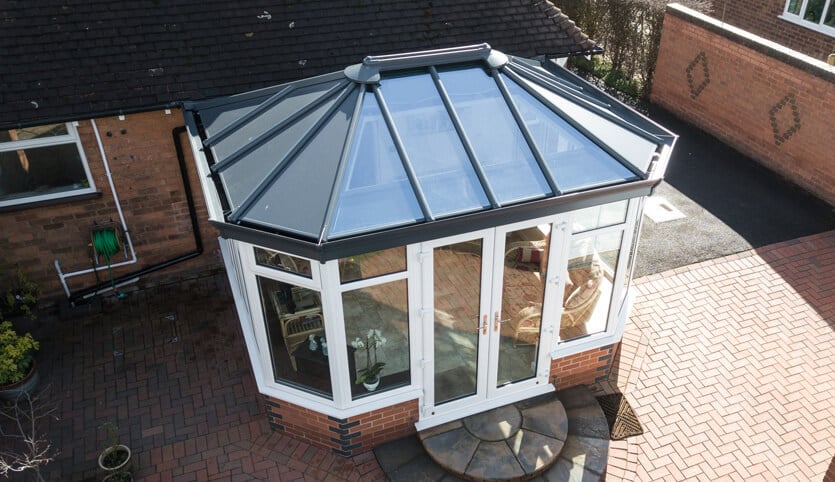 Is it worth replacing your conservatory roof in Maidstone and Dartford?
Ultimately, whether to opt for a replacement roof for your conservatory in Maidstone or Dartford depends on your requirements and budget. If your priorities are centred on comfort, aesthetics, and improved energy efficiency, investing in a replacement roof is a wise decision. Such an upgrade will transform your conservatory, and a better-performing conservatory will add value to your home. To make an informed choice, it is advisable to use a local home improvement company that knows the area.
50 years of conservatory experience in Maidstone and Dartford
With more than half a century of unwavering commitment to enhancing homes installing conservatories and replacing conservatory roofs for homeowners in Maidstone and Dartford, we proudly stand as one of Kent's leading experts in home improvements. Our wealth of experience means we exceed your expectations on whatever conservatory replacement roof you decide on. Additionally, for your peace of mind, we extend a comprehensive 10-year warranty on all our conservatory replacement roofs.
See our conservatory roof replacements in Maidstone and Dartford for yourself
Selecting a replacement for your conservatory roof is a substantial decision, and it's imperative to gain firsthand insight before making any commitments. To help, we extend a warm invitation for you to visit our cutting-edge showrooms in Maidstone or Dartford to see our replacement conservatory roofs and discuss your options with our knowledgeable team to make sure you get the right conservatory replacement roof for your existing conservatory.