Back to news
Increasing the size of your home with bi-folding doors
24 November 2014 |Home & Garden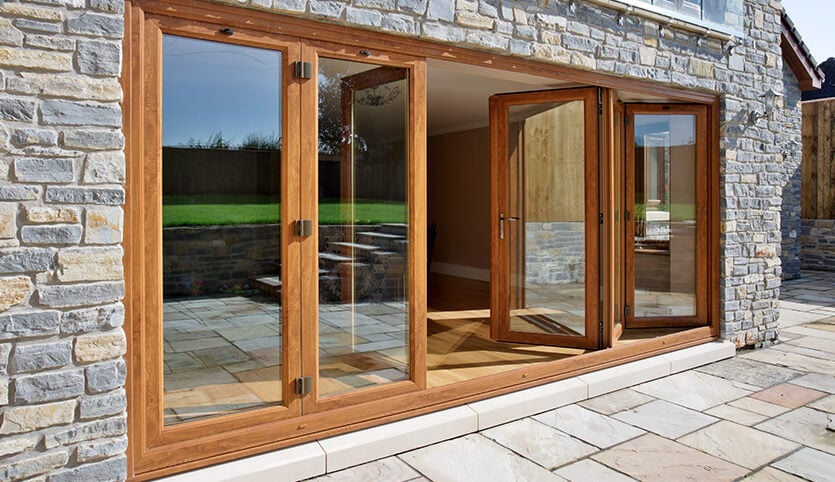 On bright days, there is nothing better than letting the natural light flow in and soaking up the view and the atmosphere. Daylight helps us feel awake and alert and ready for the day ahead, especially when it's blue sky and sunny.
Bi-folding doors are ideal if you are looking to replace your existing patio doors or want to install them. They offer a range of opening options, allowing you to either open one door or fold out the doors entirely to create one large open entrance.
The size and window space of bi-fold doors really allows light to flow in and help the room they're in feel larger and brighter – creating the illusion that a room is much larger than it really is.
If the bi-fold doors are linking to a conservatory area, then these can be opened fully to link the two rooms and create the feel of one large room – perfect for entertaining and instantly making your room feel larger.
Bi-fold doors for Kent homeowners are the perfect doors to allow you to have the choice of quick entrance in and out one door or to open the doors out and create that terrace like feel. With a wealth of materials and styles, they are a sensible choice that will suit any home.
Despite their large window space, bi-fold doors are still entirely secure, made with toughened glass and featuring multi-point locks to keep your home safe and secure. All our frames are made to be as strong and secure as possible, so you can every faith in the security of your home.
The warmth of your home won't suffer either, with double glazing or comfort glass available and insulated frames preventing the escape of heat from your home – allowing you to enjoy the view and not worry about escalating fuel bills.
Bi-fold doors are an easy and affordable way to transform your home and create something truly show-stopping that will remain stylish and look great for decades to come.