Back to news
How do you refurbish old conservatories?
10 April 2023 |Advice & Guidance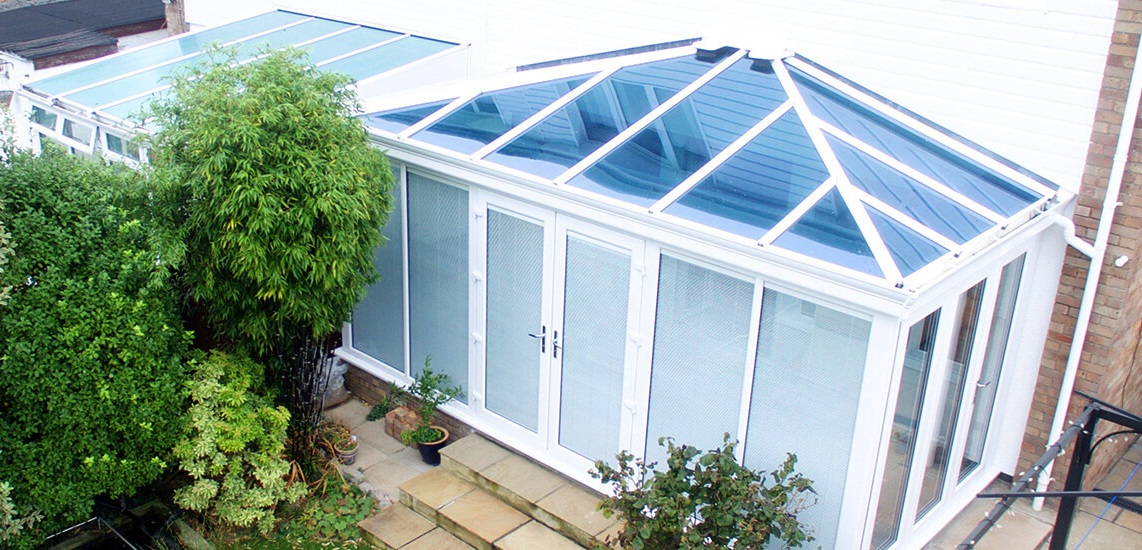 Conservatories have been a popular addition to homes for many years, providing an extra space for relaxing, dining, or entertaining. However, older conservatories can become outdated, and inefficient and can even become a hindrance. And with the news that older conservatories could knock up to £15,000 off the average home's sale price, consumers will be thinking about what to do with them. But all is not lost, and you don't have to do anything as drastic as remove them completely. Fortunately, several ways exist to modernise an old conservatory and transform it into a space that suits your current lifestyle. Modern conservatory ideas include:
Replace the roof
Older conservatories often have polycarbonate or glass roofs which are not very energy efficient, meaning they can get very hot in summer and very cold in winter. Replacing the roof with a modern, insulated option, including a new glazed or tiled roof, or a solid roof, which combines both glass and tiles, can make a significant difference to the comfort of your existing conservatory. You can decide how much natural light you want to come through into your conservatory while a solid roof will also allow for the installation of spotlights or downlights, making the living space more of an extension of your home. Not only will a new conservatory roof allow you to use your conservatory space all year round, but it also reduces the pressure on energy bills as it will stay warmer for longer in winter and remain cool through the summer months. Furthermore, if you opt for a modern tiled conservatory roof replacement, it will create the illusion of a full extension without any of the extra hassle involved.
Upgrade the windows and doors
If your conservatory has single-glazed windows or old-style patio doors, consider upgrading to modern, energy-efficient double glazed units. This will help to retain heat in the winter and keep the space cool in the summer. You can also opt for bifold or sliding patio doors that open fully to create a seamless transition between indoor and outdoor living. By upgrading your conservatory window and door frames, you can look forward to increased energy efficiency, better security, more noise protection and reduced exposure to damaging UV rays.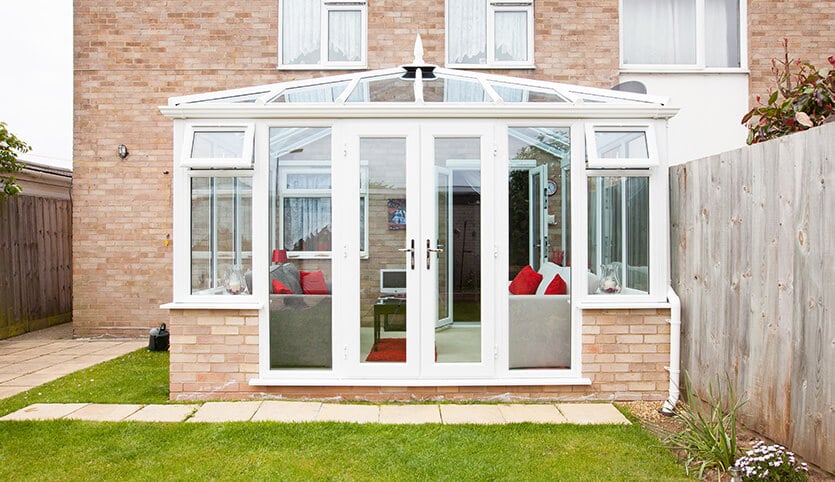 Update your conservatory glass
Innovative advances in glazing technology mean that upgrading the glass in your conservatory glass, in both the windows and the roof, will help modernise your conservatory. Windows can achieve A+ energy ratings, and double glazing such as Comfort Glass provides outstanding performance. Its Low-E glass has a thin coating that allows heat from the sun to enter and then reflects it back into the conservatory, which works to reduce heating demand and energy bills. A special coating applied to the glass lets the right amount of the sun's energy in, keeping the space warm in winter and cool in summer.  A glass conservatory roof with high performing glass provides incredibly low U values that surpass building regulations for greater thermal performances. It is solar controlled to deflect the heat of the sun when it reaches a comfortable temperature. It's also self-cleaning thanks to an ultra-thin coating that reacts with daylight to break down dirt, keeping your conservatory gleaming for longer. You can also choose decorative glass to modernise your conservatory.
Make your conservatory open plan
If you're looking for an effective way to improve the layout and flow of traffic through and around your conservatory living space, you could go open plan. Although, it's crucial to understand that if your plans involve removing doors, windows, or walls that are currently separating your conservatory from the rest of the house, you will need Building Regulation approval to go ahead. You could introduce some bi-fold or sliding patio doors for a stunning focal point to your conservatory for a seamless transition to your garden, or floor-to-ceiling windows and doors to really bring the outside in and let in more natural light to make your living space truly modern.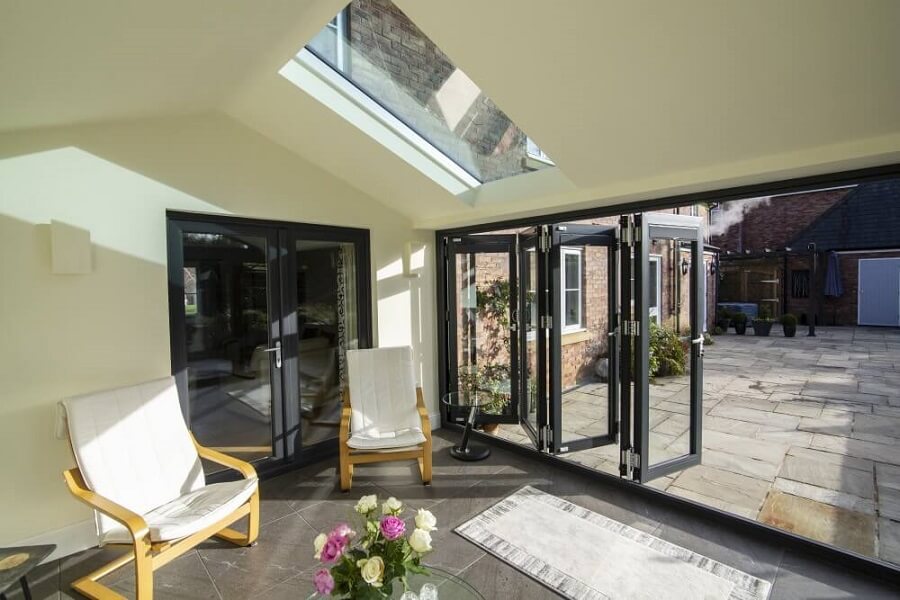 Refurbish the interior
Finally, you can modernise your old conservatory by refurbishing the interior. This can be as simple as repainting the walls or adding new curtains or blinds, or as complex as adding new furniture, lighting, and decor. You can also add additional features such as a bar area or a home cinema system to make the space more functional and enjoyable.
In conclusion, modernising an old conservatory doesn't have to be a daunting task. By upgrading the roof, windows and doors, and refurbishing the interior, you can transform your old conservatory into a comfortable, functional space that complements your current lifestyle and is useable all year round.
Modern conservatories with FineLine
As FENSA-approved installers, you can put your absolute trust in us and our installers on planning permission and to ensure building regulation compliance is continually maintained. We can provide tiled, glass and solid conservatory roof replacements, as well as a roof lantern.
Our windows are available in practical uPVC or premium aluminium frames and our doors are made-to-measure in high-quality uPVC, aluminium, or robust composite materials. Take a look at our seasonal offers, visit your closest FineLine showroom, or contact us for some conservatory ideas to make your existing conservatory as modern as you want. Modern conservatory design means you can start using it as any living space you want – from a dining room or sunroom to a living room or a kitchen conservatory.