Back to news
Everything You Need To Know About Bi-Folding Doors
17 July 2014 |Advice & Guidance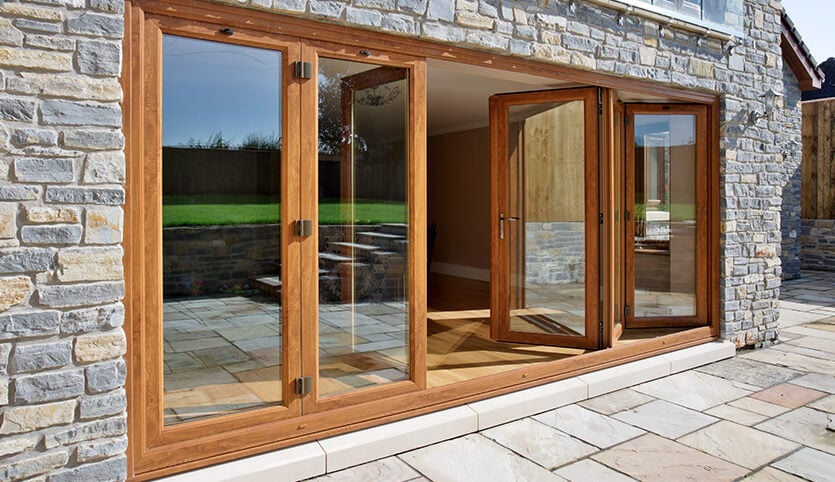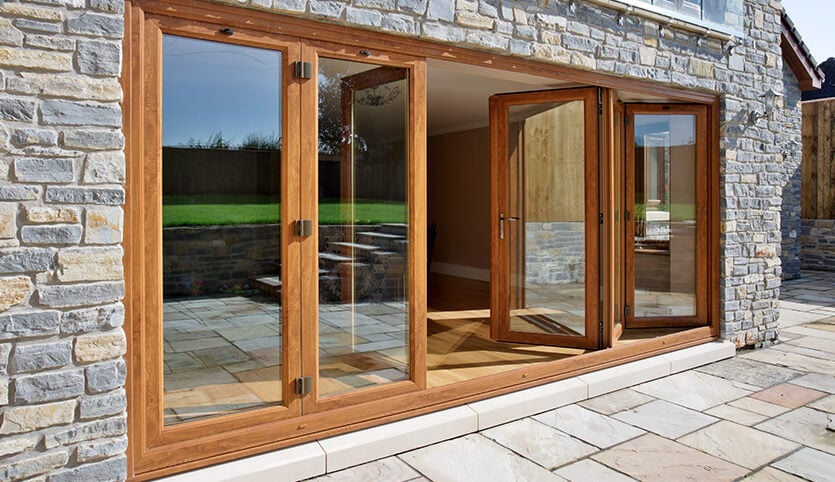 Nothing is better during glorious weather than being able to enjoy your garden. Why else do we spend so much of the year making it look its best?
Bi-folding doors are a great way to enjoy those warm summer days and make the most of the weather. Allowing you to open your doors right out to create a terrace like feel to your home and blur the lines between house and garden.
Bi-folding doors have become hugely popular over recent years thanks to their style, easy use and ability to fold right out to create an open gateway which when open is out of the way. It's the perfect form of patio doors and comes into use perfectly at garden parties, BBQs or just enjoying a day soaking up the sun in the garden.
You also have the option to just open one door if you want quick access to your garden. Because these doors are adaptable – they are great for most homes.
As well as improving access to your garden – bi-fold doors are great at making the room they're in feel large and welcoming instantly – providing a great view of your garden and fantastic natural light.
But it's not just aesthetics that bi-fold doors supply. We've taken into account all the benefits and factors homeowners want when refitting a door. Security is of huge importance and we ensure our bi-fold doors are as secure as possible thanks to toughened glass, strong frames and multi-point locks.
But bi-fold doors aren't just for summer either – you need a door which can withstand all weather types and with our bi-folding doors you'll be kept warm during winter thanks to double glazing and strong thick insulating frames such as UPVC, Hardwood and Aluminium.
The choice is yours to create something bespoke to you with a choice of colours, finishes and styles. Bi-fold doors are the ideal choice if you're looking into replacing your patio door or installing them. With changing minds, bi-fold doors allow you to choose to open your door as you like while enjoying a great view all year round.