Back to news
Enjoy the Best of Both Worlds with our Solid Conservatory Roofs
23 January 2016 |Blog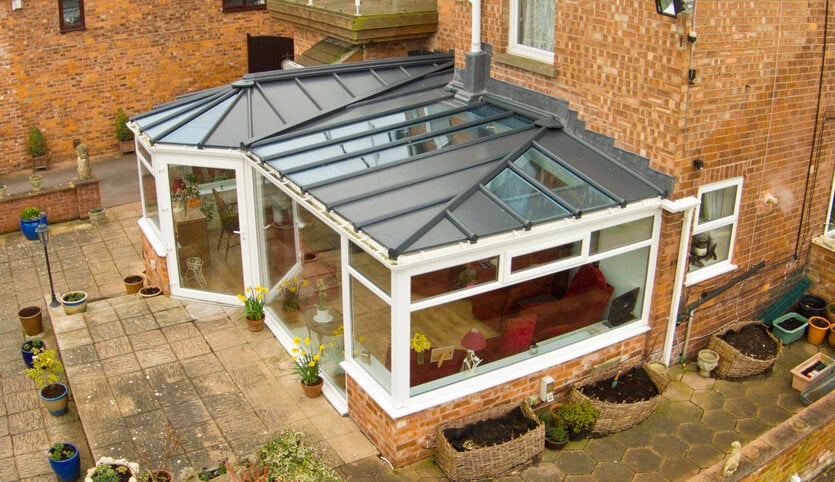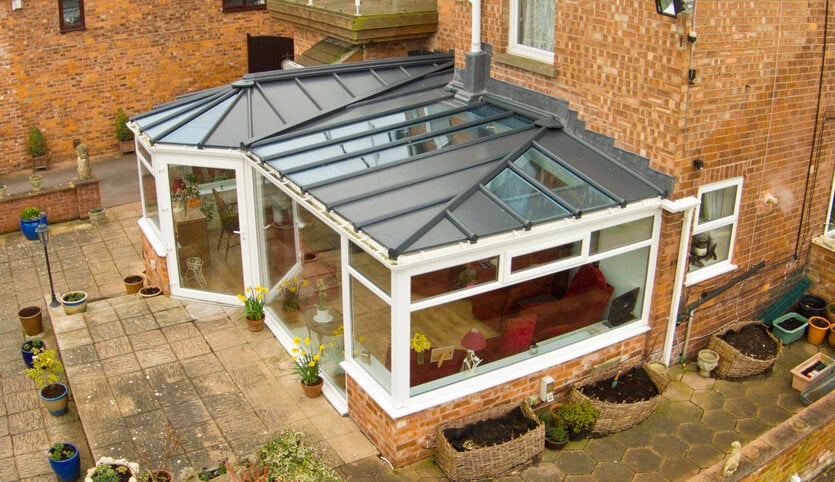 Conservatory design has come on leaps and bounds in recent years, meaning there are more ways than ever to shape the design of your conservatory to your requirements and enjoy it all year round.
In the case of our solid conservatory roofs, you can enjoy the combination of a glazed roof and a high performance roof system.
It blends solid sections with glazing to allow you to enjoy the openness and natural light of a conservatory with the thermal efficiency of a solid roof.
Thermal efficiency is one of the best things about our solid roofs, offering up to five times more efficiency than a traditional glass roof, allowing you to incorporate your conservatory easily into the rest of your home without compromising comfort.
You can enjoy up to 40% glass in any configuration, allowing you to design your roof according to your requirements.
This makes your conservatory ideal as an extra living area or office without glare from the sun making it difficult to see a screen. Your Fineline representative can discuss and assist you in finding the perfect combination that works for you.
With the solid vaulted ceiling you can enjoy the benefits of downlighters and speaker systems, making your conservatory the perfect place to entertain.
With autumn in full swing and the days getting darker and colder, making your home welcoming allows you to really make the most of the season.
From throwing a spooky Halloween party to admiring the fireworks from the warm, you can enjoy the perfect location and atmosphere for your celebrations.
As Christmas approaches, your conservatory can become the perfect location to host Christmas dinner or catch up with family as they visit. Cosy up with mulled wine as you filter in the Christmas tunes and enjoy the merriment of the season. Why not add a festive edge by hanging Christmas lights and creative the perfect backdrop to the holiday season.
Then, if you're planning a New Year's Eve party, the conservatory makes the perfect location for a party with music pumped in via speakers, a makeshift dancefloor and great location for your celebrations with a perfect view of the fireworks.
Once you invest in your conservatory, it can lend itself to a multitude of users and can become as much a part of your home as every other room, providing extra space to live, work and entertain.