Back to news
How to dress your new uPVC bay window
5 October 2017 |Blog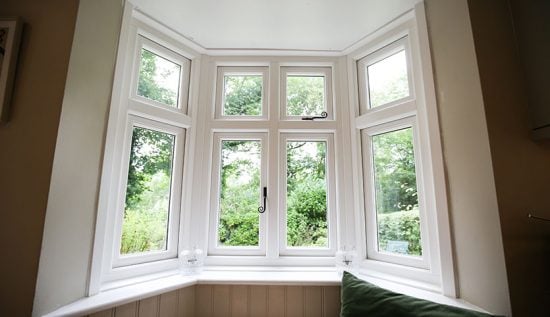 Have you recently had new uPVC bay windows installed at your home? Are you enjoying the increased natural light and low maintenance finish they provide? Are you happy with your bay windows but you'd like to add the finishing touches to create the perfect living area and maximise your new windows? If so, at FineLine we've got some excellent suggestions to help you.
We've installed hundreds of uPVC bay windows across Kent and have often been asked for advice on how to dress them. Here are some ideas to help you to enjoy your new uPVC bay windows to their full potential.
Dressing your uPVC windows Kent
There are many factors to consider when dressing your bay windows. You'll probably be following an interior décor scheme. You'll have a colour palette to choose from. And you'll have a certain style in mind. Whatever your preferences, bay windows can be adorned with:
Curtains – Floor length, three quarter, thick plush, or light and airy; choosing the right curtains is an important part of dressing your bay windows. Curtains can be fitted along the curve of the window or in line with the wall to create a concealed area when closed between the window and the room. Thick curtains are also a great way to add an extra layer of insulation to your home and create a cosy atmosphere on a cold winter evening.
Blinds – As an alternative to curtains or an extra addition; blinds have had a resurge in popularity in recent years. Choose roller blinds, Venetian, vertical, or Roman to protect your home from solar glare and create added privacy. As with curtains, blinds can be fitted close to the window, directly onto the window frames, or mounted on the wall or ceiling.
Shutters – Solid wooden shutters are an often-overlooked addition to your bay windows. They have a classic charm and can feature integral blind sections in their design. Internal shutters can cover the whole window or just one half of a sash window depending on your requirements. For the continental look, install solid exterior shutters which provide excellent levels of security and solar protection.
Adding a window seat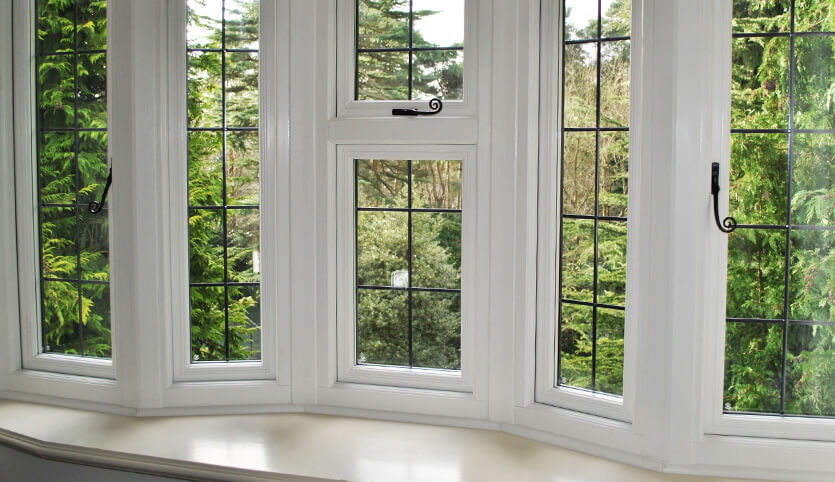 Installing a window seat into your bay window is an excellent idea. A simple timber structure can be finished with soft fabric and cushions to create a light and airy space where you can watch the world go by. A window seat can also double as a convenient storage area. Fit a swing lid underneath one of the seats to add valuable storage space to your home.
Before you start your bay window dressings, it's a good idea to decorate. To avoid damage, complete any painting and decorating work before installing curtains, blinds, and seats. Choose light pastel colours for high-ceilinged Victorian or Edwardian properties. If you live in a more modern home, a bold coloured or patterned wallpaper feature wall will add character to your home and can tie in with your window seat's soft furnishings.
If you're interested in replacing your bay windows or installing new bay windows at your home contact FineLine today. Call us on 01622 631613 or send us a message online.