Back to news
Differences Between Edwardian and Lean–To Conservatories
27 April 2015 |Advice & Guidance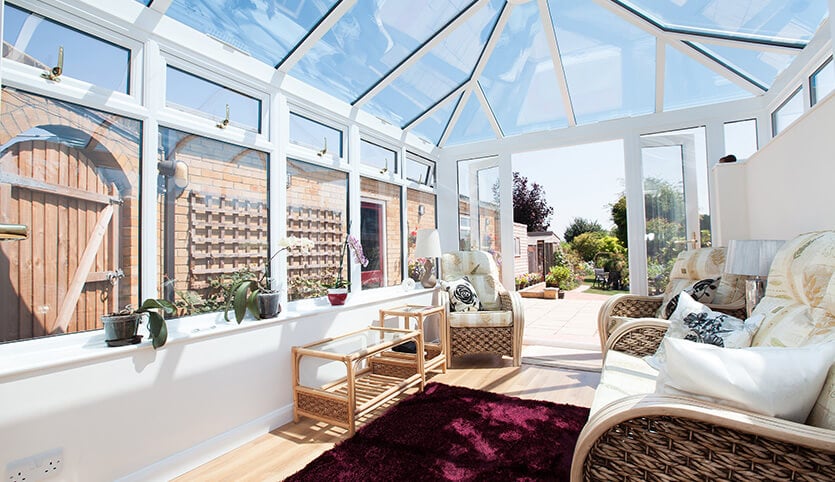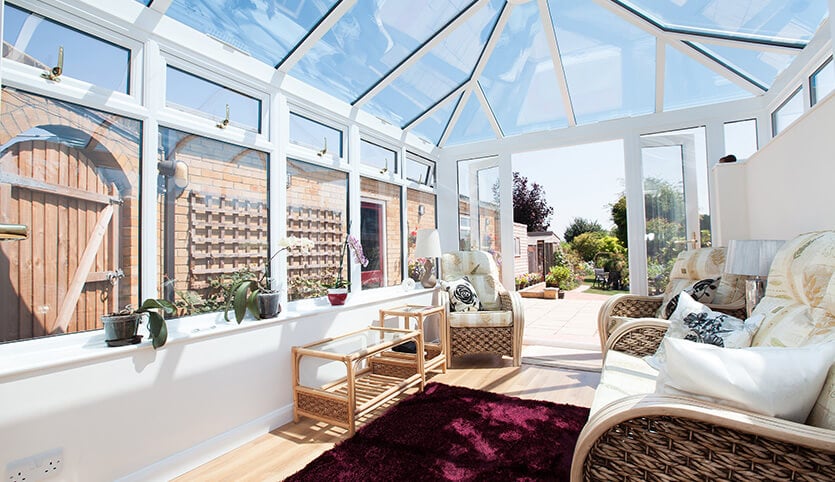 Of all the conservatory styles, Edwardian and lean-to often stand out as the favourites thanks to their simple and classic design and style.
Their style makes the best use of space and suit most homes – instilling them as a national favourite.
However, with their similar styles, it can be common to get the two confused. So how do you tell the difference and how do you decide which is best for you?
A Lean-To is easy to identify because their roof quite literally leans onto the main property. The Edwardian however, has an apex roof, giving it a slightly different look.
A lean-to is easy and cheap to install because of its simple style. Lean-To's are ideal if you are short of garden space – as they can be adaptable to your home and allow you to enjoy a conservatory whatever the size of your home and garden – ideal when you need extra space. Its clean modern style makes it perfect for newer homes.
Edwardian conservatories emulate the Victorian conservatory design but with a rectangular floor to maximise on space. The bold features of an Edwardian Conservatory allow it to become an Edwardian conservatory allow it to become a blend of modern and traditional – making it ideal for a multitude of homes. Its design can be incorporated to your home in various styles allowing you to have a design bespoke to you and your home. No cookie cutter designs here!
Both allow you to extend your home easily and can be adaptable to any property. Conservatories are extremely transitional spaces and can be used for a multitude of reasons and occasions – from a living or dining space to an office or playroom. Conservatories are a great place to entertain whether you're catching up with a friend over coffee or hosting a party or BBQ.
Thanks to modern design and technological advancements, conservatories are comfortable and enjoyable all year round – so you really can make the most of your conservatory space.