Back to news
Combined Kitchen Conservatory Extension
31 October 2016 |Home & Garden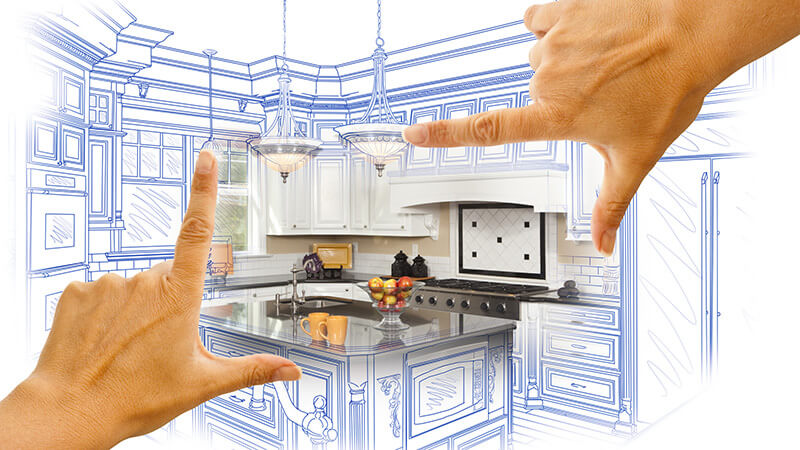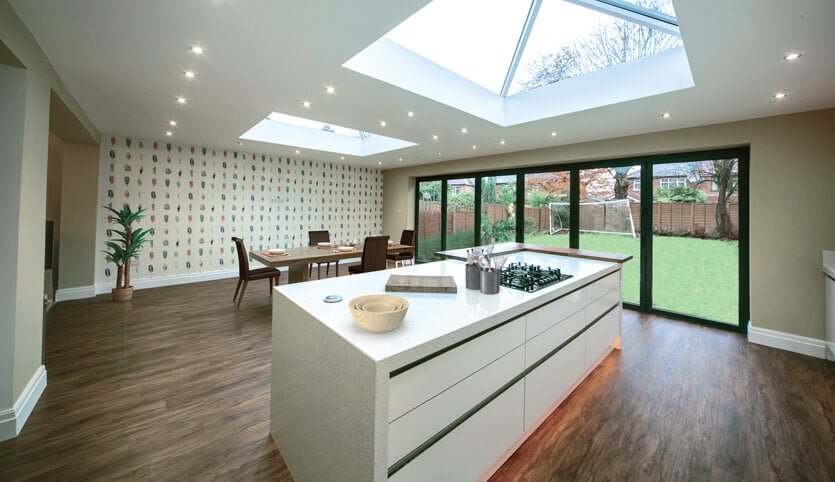 Can you have a kitchen in a conservatory?
For homeowners who are growing out of their existing house, a kitchen conservatory extension provides the perfect solution. The kitchen tends to be the most used room in most homes, so it makes sense when extending your home to design a conservatory kitchen that perfectly suits your needs and personal tastes.
A conservatory extension can easily be designed for a new kitchen installation. We'll work with your specific requirements to create a new kitchen extension that meets your individual requests. Conservatories feature a lot of glazing, so your kitchen will benefit from plenty of natural light as well as glazed doors to make your kitchen easily accessible to your garden for an open plan home.
Conservatories have excelled in their performances in recent years, so you can ensure that having a kitchen in a conservatory will provide a functional, comfortable and stylish additional living space to your home.
Opening up your kitchen into a conservatory
With a new conservatory installation, you'll be able to choose a design that is unique to your home. So we can design a glazed extension that has a conservatory off of the kitchen, providing the best of both worlds. You could have a corner sofa, dining table or reading nook at the end of your kitchen in the conservatory. The open-plan design which benefits from natural light will make the perfect space for entertaining, relaxing and enjoying your home-cooked dinners.
There's no question that your kitchen is one of your house's most important rooms. It's a highly practical space that literally plays a role in nourishing those who live there. And over time, the kitchen has evolved from a space that you hide away in the house to one that you actually show off. In fact, modern kitchens are increasingly likely to be designed for entertaining.
The art of creating and preparing food has become a cause for celebration and an opportunity to spend time with friends and loved ones. For that reason, we're seeing lots of innovation in today's kitchen designs. At FineLine, one of the newer trends we're seeing is the combination of the kitchen and the conservatory. The resulting room is – in our opinion – the absolute perfect hosting space. And there's no shortage of homeowners that agree with us.
Conservatory off kitchen extensions – combine the best of both worlds

It wasn't so long ago that combining your kitchen and conservatory into one room simply wouldn't have been possible. Heating and cooling such a space would involve hefty energy bills. And this was likely to be an uncomfortable room during peak entertainment hours. But those days are behind us.
Advancements in double glazing and comfort glass have made it possible to make generous use of light in a room without having to accept serious trade-offs in terms of heating and cooling the space. Homeowners are now free to flood a space with natural light without having to worry about heat transfer. In this sense, they're able to have it all.
When you combine the kitchen and the conservatory into one room, you end up with a space that is well-lit, conducive to cooking and – most importantly – extremely liveable. By rolling these two spaces into one, you'll find that those living in the house will be anxious to spend as much time in this room as possible.
When they're not cooking, you'll be just as likely to find them lounging in a window-side chaise with a good book and a glass of wine in hand. Your kitchen will never be the same.
Special Considerations for a kitchen conservatory extension
In the event that you decide you would like to convert your conservatory into a kitchen – or to add a cooking-equipped conservatory on to your house – it's important that all of the proper considerations have been taken into account. This is why it's important that you hire the right contractor for the job.
One of the most important considerations involves ventilation. Furthermore, if your conservatory-kitchen is located on a south-facing wall, you may want to consider having conservatory blinds fitted. With all of the necessary details in place, you're going to be left with a space that is as practical as it is comfortable. And all of that natural light pouring into this space is going to open it up and make it feel even larger than it otherwise would have.
As with any extension, a conservatory-kitchen combination must strictly adhere to building regulations in the UK. To learn more about these regulations and to further explore your options in Kent, contact the team at FineLine.