Back to news
7 Tips for Cleaning your Windows
27 January 2016 |Advice & Guidance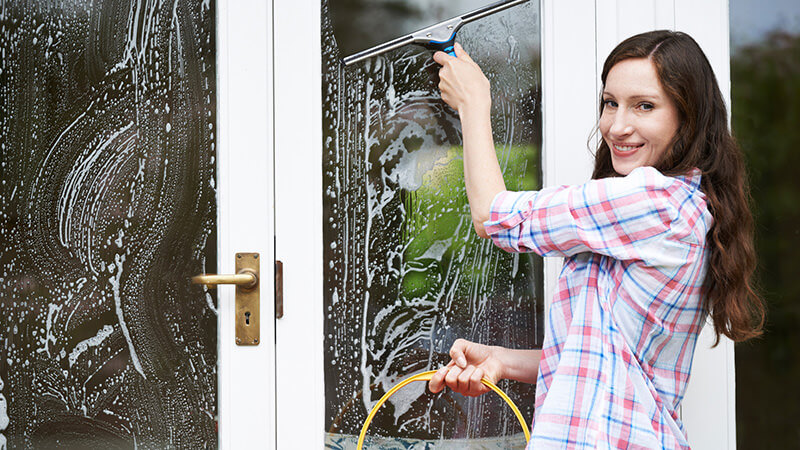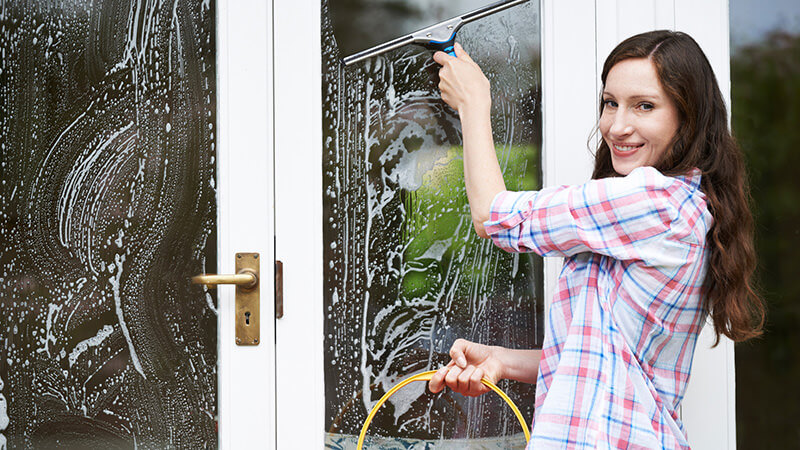 With the recent gales and terrible weather we've been having lately, it's quite possible your windows are in need of a clean and now is the time to five them one last clean before it gets too cold and ensure your windows are ready to impress for the holidays as friends and family visit.
Here are our top tips for cleaning your windows and getting great results:
Cleaning practises can vary from material to material. If you have UPVC windows, avoid using abrasives to clean them as they can scratch the surface of your frames. As UPVC is low maintenance, the frames shouldn't need much cleaning; only the occasional wipe down with a damp cloth. For hardwood windows, wash them down with clean warm water and a cloth.
To get the best results when cleaning windows, firstly start by washing the window with a sponge dipped in warm soapy water, then wipe off the excess water with a clean squeegee from the top down in a reverse S pattern, wiping the blade clean between to avoid transferring dirt then remove any remaining water with a damp, wrung-dry microfiber cloth, then dry the windowsill.
If you want to avoid streaks, clean your windows on a cloudy day rather than a sunny one. Sun can dry the windows too quickly, leaving those pesky marks.
If you find yourself short of cleaning products or prefer to opt for more natural solutions, create your own cleaning solution by adding two tablespoons of vinegar to a small bucket of warm water.
For an extra sparkle and polish, buff the clean and dry glass with newspaper. It may seem odd, but the printers ink adds that extra clean sparkly look.
Look after your tools; keep them clean, otherwise they can spread dirt around your windows. Invest in a good quality squeegee and ensure it is fitted with a new rubber blade frequently. A 10 or 12 inch squeegee is most effective.
If you've picked a particularly cold day to clean your windows, add some wind shield washing solution to your cleaning solution to stop it from freezing on the glass.
With these simple tips, you'll be able to enjoy sparkling windows and a great view from your home and conservatory, ideal if we are lucky enough to enjoy a white Christmas this year.