Back to news
5 home trends that we think will stay popular in 2022!
1 February 2019 |Blog

2022 is already a month old. It may seem a long time off at the moment, but spring will soon be here. With this in mind, now is the perfect time to start planning your 2022 home improvements. In the home improvement industry, like anywhere else, fashions come and go. Here are five popular home trends from last year that are so good that we think they should stay for 2022.
1. Bringing the outside in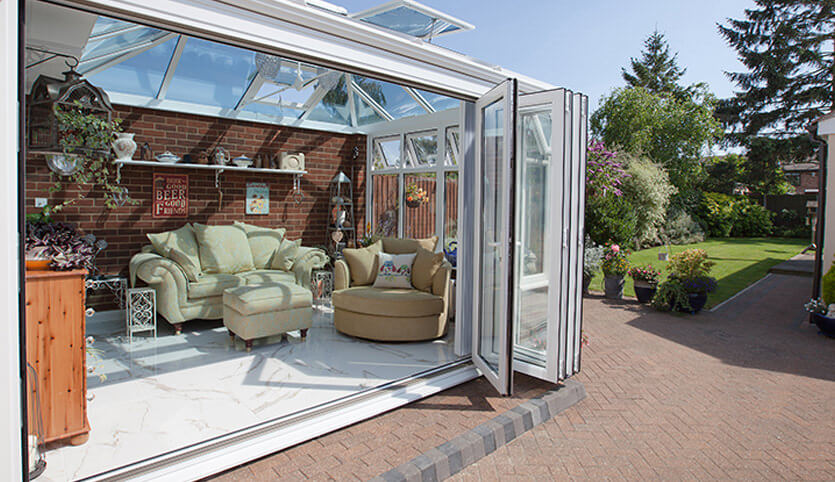 There are lots of ways to 'bring the outside in'. The aim is to increase well-being by creating a pleasanter interior living environment. Interior outdoor living can be achieved in many ways from the smallest adjustment to full scale home renovations. In 2022, we think people will continue to 'bring the outside in' by:
Using floral designs for interior decorating and soft furnishings
Increasing the amount of houseplants on display
Using hints of green and brown in colour schemes
Installing wide opening bi-fold doors
Extending existing living space with conservatories and orangeries
2. Bold colours for interior décor
A new colour scheme can dramatically change the entire look and feel of your home. It's also temporary so can be changed whenever you like. In recent years, interior paintwork trends have often been towards more neutral tones. In 2021, however, deeper and bolder colours became more popular, particularly when used on feature walls or small areas of the home. This is a great way to add individuality to a home, so whether it's Ocean Teal, Blue Lagoon, or Charcoal Grey, let's hope that bold statement colours stay popular in 2022.
3. Sustainability
A focus on sustainable living continues to increase in the 21st century. From installing energy efficient glazing to using ethically sourced timber, sustainable products help us to lower our carbon emissions and hopefully reduce our energy bills in the process. With ever stricter regulations in place in the home improvement industry, now is the time to bring your home up to scratch in terms of its energy efficiency performance.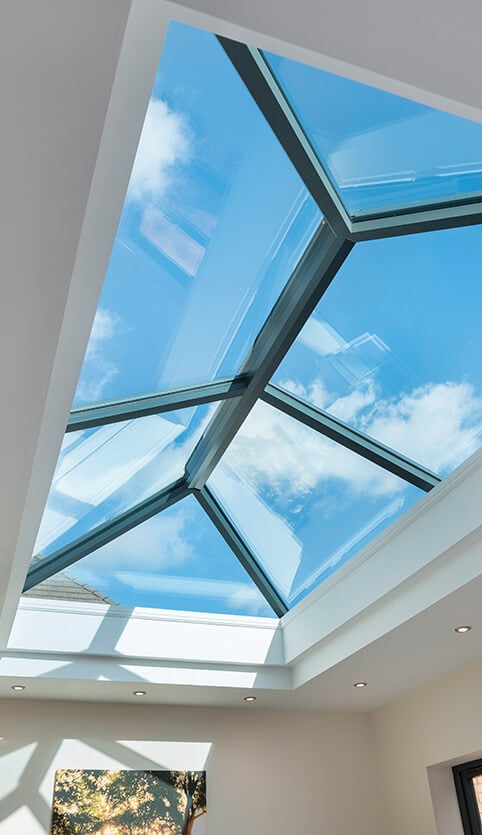 4. Boosting natural light
Increasing your home's natural light intake is great for your emotional well-being. It enhances mood, creates a nicer living environment, and can even make your home more attractive to potential buyers if you're planning to sell. You can boost your home's natural light intake by:
5. Composite doors
Composite doors continue to increase in popularity with UK homeowners. They are now a rival for the perennially popular uPVC entrance door and offer homeowners a wealth of benefits, both stylistically and in terms of performance. Composite doors are available in a plethora of styles, colours, and configurations, so there really is a composite door to suit any home and personal preference.
If you're planning any home improvements in 2022 and you'd like to find out more about working with FineLine, get in touch today. For more information about any of our products and services call 01622 631 613 or send us a message online.